Susan C. Dees (1909 – 2001) was an American pediatrician.
Dees established the Duke Hospital School for Sick Children and authored over 60 publications. She was the first female division chief and the first full professor at Duke Medical Center.
Dees was among the first to recognise Wiskott-Aldrich immunodeficiency syndrome and gastro-esophageal reflux as major triggers of asthma attacks.
---
Biography
1909 – Born Susan Coons on 26 May in Hancock, Michigan.
Married urologist Dr John Essary Dees (1910-1993).
1934 – MD, Johns Hopkins Hospital.
1939 – Joined faculty of Duke University Medical Center, one of the first female faculty physicians at Duke.
1948 – Served as the first female division chief in the medical center, in Pediatric Allergy.
1958 – First female to achieve the rank of full professor in Duke Medical Center.
2001 – Died 28 March.
---
Medical Eponyms
Wiskott-Aldrich syndrome
[Also known as: Aldrich Syndrome; Eczema-Thrombocytopenia-Immunodeficiency Syndrome; Aldrich-Huntley Syndrome; Aldrich-Dees Syndrome]
Wiskott-Aldrich syndrome (WAS) is an X-linked recessive immunodeficiency characterised by thrombocytopenia, eczema, and recurrent infections. [OMIM 301000]
The case histories of five male children, who had eczema, thrombocytopenic purpura, and purulent otitis media terminating with death, are reported. Four of the group lived about 2 years, one survived for 7% years. The role of allergy, infection, drug therapy including steroid hormones, and splenectomy is discussed. In three of the group a family history of this symptom complex is compatible with a sex-linked recessive character as was true in Aldrich's case. The hereditary pattern and the combination of symptoms differentiate these patients from the majority of children with either eczema or purpura.

Carolyn Huntley, Susan Dees. 1957
---
Major Publications
---
References
Biography
Eponymous terms
---
eponym
the person behind the name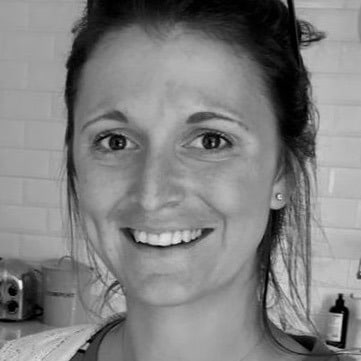 Graduated from Cardiff Medical School in 2017 with MBBCh and BSc in Psychology and Medicine. Currently working as a doctor in the emergency department at Sir Charles Gairdner Hospital in Perth, Australia.
Associate Professor Curtin Medical School, Curtin University. Emergency physician MA (Oxon) MBChB (Edin) FACEM FFSEM Sir Charles Gairdner Hospital.  Passion for rugby; medical history; medical education; and asynchronous learning #FOAMed evangelist. Co-founder and CTO of Life in the Fast lane | Eponyms | Books | Twitter |