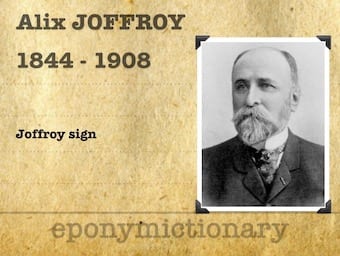 Alix Joffroy (1844 - 1908) was a French neurologist and psychiatrist. Eponymously affiliated with Joffroy sign in Graves ophthalmopathy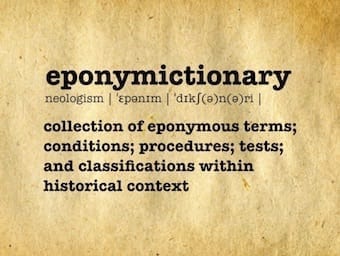 Joffroy sign (1893): absent wrinkling of the forehead when a patient in patients Graves Ophthalmopathy looks up with the head bent forwards.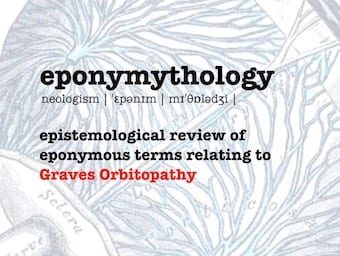 Time to review the descriptions and eponymythology of the forgotten signs associated with Graves orbitopathy - the signs of Dalrymple, Stellwag, von Graefe, Möbius and Joffroy...