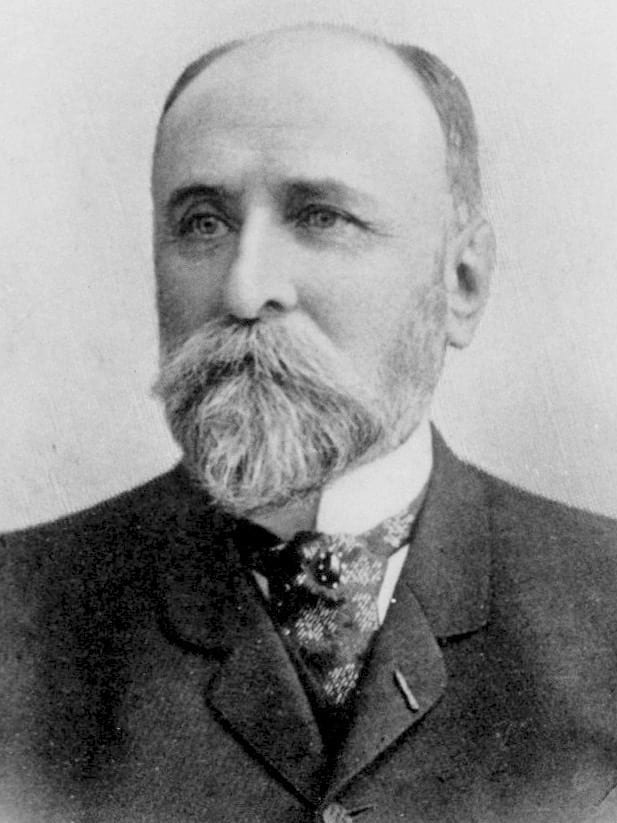 Alix Joffroy (1844 – 1908) was a French neurologist, psychiatrist and anatomopathologist.
Eponymously affiliated with Joffroy sign in Graves ophthalmopathy
Studied neurology under Jean-Martin Charcot and Pierre Marie. Associated with research on a particular form of sclerosis he called 'amyotrophic lateral sclerosis' (Charcot Disease) and a progressive muscular atrophy (Charcot-Marie atrophy)
---
Biography
Born 16 December 1844 Stainville (Meuse)
1865 – medical 'externe' with low grades and little hope of progression in the field of medicine until taken under the wing of Alfred Vulpian (1826–1887)
1873 – doctorate, Paris [Thèse]
1874-1879 Senior registrar of Lasègue at the Pitié hospital
1893-1908 Professor of clinical psychiatry, Clinique des Maladies Mentales et de l'Encéphale
1899 – First president of the society of neurology, Paris
1902 – elected to the Academy of medicine
Died 24 November 1908 Paris, France
---
Medical Eponyms
Joffroy sign (1893) – absence of of wrinkling of the forehead when a patient in patients Graves Ophthalmopathy looks up with the head bent forwards.
---
Controversies
Oft forgotten: 'Time, the best judge of human work, has brought fame to his research but not yet to his name.' – Tiberghien 2010
---
Major Publications
---
References
Tiberghien D. Alix Joffroy (1844–1908): titulaire de la chaire des maladies mentales et de l'encéphale de 1893 à 1908 vu par Jean-Martin Charcot. Ann Méd Psych 2006;8:650–658.
Tiberghien D. A pioneer in neuropathology: Alix Joffroy (1844-1908), J.-M Charcot's pupil. Neuromuscul Disord. 2010 Mar;20(3):207-13. [PMID 20080403]
Woods AC. The ocular changes of primary diffuse toxic goitre – a review. Medicine. 1946;25(2):113-154
--- eponym
the person behind the name