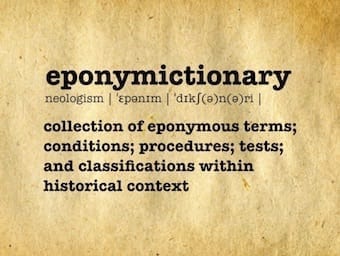 Charles Bonnet syndrome: Visual hallucinations in psychologically normal elderly people and most commonly associated in individuals with visual impairment .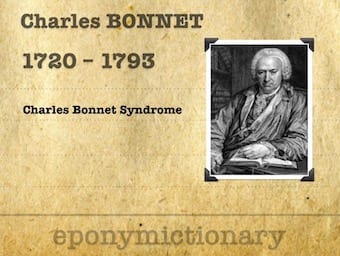 Charles Bonnet (1720 - 1793) was a Swiss naturalist and philosopher. Described Charles Bonnet syndrome in 1760; visual hallucinations of his visually impaired grandfather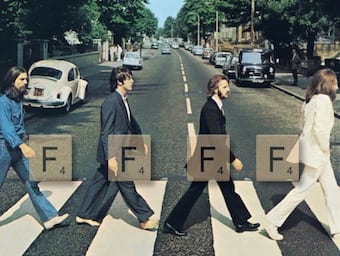 Funtabulously Frivolous Friday Five 103 - Just when you thought your brain could unwind on a Friday, some medical trivia FFFF.