The Changemaker, Umesh Prabhu
…. mistakes are made by us all, but what causes one man to decide to change the culture of medicine?
LITFL Editor's note: This is part one of a three-part series of posts on medical error that tie in with an article by Tessa Davis in the Medical Journal of Australia Insight. See I: The doctor who exposed his own error; II: The victim of medical mistakes; and III: The Changemaker
When Umesh Prabhu moved from India to work as a paediatrician in the UK he had no reason to be a patient safety advocate; until his own mistake resulted in a terrible outcome for his patient. Here, I talk to him about how he has dedicated his career to openness and honesty in medicine.
Much like Bryan Bledsoe, an ED physician who went public with his mistake, Umesh Prabhu turned his experiences into a positive. Rather than devastating his career, he has since climbed the ranks of Medical Director, National Patient Safety Agency (UK) non-executive member, National Clinical Assessment Service adviser and for the last three years has been Medical Director of Wrightington, Wigan and Leigh NHS Foundation Trust.
As a Consultant Paediatrician in Bury (UK), he was thrown into the world of patient safety when due to a chain of errors he sent home a six week old baby with 26 rib fractures. Dr Prabhu requested a chest x-ray for the baby (who was his ward patient). His junior doctor asked the nurse to arrange it. There were two babies with the same name on the ward (and the nurse hadn't been on the ward round with him). The nurse ordered the XR for the wrong patient. Prabhu reviewed the CXR, saw it was normal and the baby was discharged. One week later the baby returned, this time with brain damage secondary to paternal abuse.
Prabhu went through the feelings of shame and regret that we have all felt at one time or another in our medical careers: 'I felt unfit to be a doctor, let alone a Consultant Paediatrician'. But he had a good mentor who supported him through this period and persuaded him to turn it into a positive. 'After this error, I put systems in place so that this type of mistake could never happen again to a patient'. From that point on he became a leader in improving patient safety.
'Doctors are humans and will always make mistakes' says Prabhu, 'but it's up to us to build systems that can protect patients and employees from these mistakes'. From speaking to Mary Ellen Mannix, the victim of medical error, previously, it is clear that this concept of recognising the humanity in doctors is an important barrier to overcome for patients and professionals.
As a Medical Director, paediatric emergency is the area that causes Prabhu most angst and generally the errors are due to poor documentation and inexperience. Frequently, vital signs are not recorded in the notes and potentially sick children are sent home when a tachycardia has been completely missed. Other times young doctors are making decisions without the clinical experience to back that up.
'We had a junior doctor recently send home a baby with diarrhoea and vomiting because she looked well – he hadn't even asked what colour the vomit was because he'd never seen a baby with bilious vomiting before'. Two days later the baby returned, septic and dead, secondary to a missed intussusception.
Since his own wake-up call, Prabhu explained to me that his entire career has been spent championing openness and honesty within hospital systems. He operates a policy where his door is always open – 'doctors need to feel that they can come to you and be honest. I always tell them that as long as they are honest then I can help them work through the problems, but if they are lying to me then they won't be able to work in my Trust'.
He has face-to-face meetings with six of his consultants per week and tries to meet regularly with junior doctors too. "Only last month one of the junior doctors emailed me to say that her consultant had seen nine patients on the ward round without washing his hands once." After speaking directly to the consultant, to give him the opportunity to come clean, Prabhu was able to report back to the junior doctor that her claims had been addressed and she should let him know if there were ongoing issues.
The upwards trend in litigation and disciplining doctors rings alarm bells for Prabhu. In the UK in the last five years there have been 17 doctors convicted of manslaughter and 'I don't believe any of them deserved it – they were all due to systems failures'. The General Medical Council is also tightening up its attitude to disciplining doctors who make honest mistakes, an issue where Prabhu is in firm disagreement. 'Punishing a perfectly good doctor for one mistake is not the answer, and will not make things better'.
It seems so rare to find a manager who is actually this connected to his employees that if I didn't know him personally I'd find it hard to believe. But as a trainee in the North-West of England myself, I've experienced Prabhu's techniques first-hand and it really is inspiring.
And the statistics at Wigan speak for themselves – Hospital Standardised Mortality Ratios have dropped to 86 from 94 in the last year and patient safety measures are improving in all areas (stroke management, pressure ulcers, fracture neck of femur, falls reduction, sepsis six).
As Prabhu says – healthcare is lacking enthusiastic medical leaders who are motivated by improving patient safety. We need more leaders like him.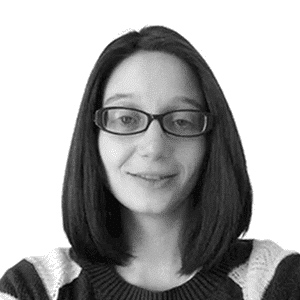 Consultant in Paediatric Emergency Medicine at the Royal London Hospital and a Senior Lecturer at Queen Mary University of London  | Don't Forget The Bubbles |