The doctor who exposed his own error
Rather than hiding in shame from his mistakes, Bryan Bledsoe went public to tell the world about his error. Here, he tells me about the reasons behind that decision, and the consequences it has had for his career.
LITFL Editor's note: This is part one of a three-part series of posts on medical error that tie in with an article by Tessa Davis in the Medical Journal of Australia Insight. See I: The doctor who exposed his own error; II: The victim of medical mistakes; and III: The Changemaker
Not only did he survive the terrifying experience of 'going public', he actually believes that the publicity benefitted him and others.
Now he is a successful Emergency Physician, and author, in the USA, but back when he was a junior doctor he sent a patient home with tragic consequences. Dr Bledsoe described the details of his clinical encounter to me – the lady came in with a soft cervical collar on and was complaining of neck pain and headache. Bledsoe was feeling rushed and was in a busy ED. He performed a quick neuro exam that was 'too brief'. The cervical spine x-ray was negative – he took the collar off and discharged her with codeine.
The next day Bledsoe was on a shift when a cardiac arrest was called through and 'two minutes into the resus I recognised her two children and realised it was the same lady I had sent home'. The resus was futile.
As expected, Bledsoe was stunned, 'it took me about 30 minutes to get the nerve to go out to the family room and face her children'. Fortunately for him the children held no grudge, but he still remembers it clearly today. 'I can remember her name, her face, her kids, and exactly how the resus room was set out'. Bledsoe even attended her funeral, which he has only done for a few of his patients.
At first he didn't tell anyone about his experience as he found recollecting it far too stressful. But after a while, as he grew more experienced and more senior, he started talking to his interns about his mistakes. Then a journalist contacted him to ask if he'd contribute to the Readers' Digest article (see here).
As a well-respected physician and author, he felt that he could benefit others by showing them that even good doctors like him can make mistakes. And perhaps surprisingly, there has been no backlash – 'I've heard no scolding and everybody was very supportive, including some influential people'.
So, Reader's Digest was only a positive experience for Bledsoe. 'As a resident I saw things covered up in medicine, but I think we are beyond that now and can talk about our mistakes in the open'.
He accepts the reality – that mistakes happen regularly – and 'the increasing volume of patients in Emergency Departments increases the risk of errors'. The most common errors he has seen in his role as Medical Director have been: medication errors (physicians or nurses); patient transport mistakes; airways placement problems; and bad surgery. 'Most issues are because of the number of patients and the lack of rooms' and we are falling into the trap of giving 'waiting room treatment' to patients where they are being treated in corridors or temporary spots due to overcrowding.
In fact, just one month before we spoke he made a prescribing error. He accidentally prescribed cephalexin for the wrong patient and it was given, 'I was managing several patients at once. I was prescribing for one patient and thinking about another".
His approach in dealing with patient errors is honesty and good communication. He apologised and told her 'it was my fault, I can't blame anybody else'. The patient was angry at first but his honest apology diffused the situation. He also sweetened the deal by replacing her lost BSL monitor. 'Physicians aren't held on a pedestal any more. Patients have to see that you are human too – you are not a superpower'.
In a place like the US, you'd think he'd be constantly preoccupied by fear of legal action and he used to worry about that all the time. His first case where he was sued (case eventually dropped) left him shaken for a couple of years. But now he realises that he can't treat patients with a legal fear at the forefront. "I do my best for each patient and treat them as optimally as I can".
Each time he sees a patient he makes an effort to make a connection. "Sit in a chair, talk to your patient and develop a conversation. Look at them. Listen. It diffuses a lot. Especially in Vegas, there's some real interesting people in that place."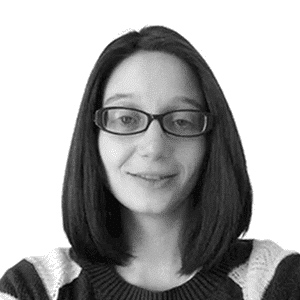 Consultant in Paediatric Emergency Medicine at the Royal London Hospital and a Senior Lecturer at Queen Mary University of London  | Don't Forget The Bubbles |