Description
Tolosa-Hunt syndrome is a severe unilateral periorbital headache and ophthalmoplegia resulting from a non-caseating granulomatous inflammation of the cavernous sinus and/or superior orbital fissure. Etiology is often idiopathic, but it may be triggered by trauma, aneurysms, or tumors in the area.
Diagnostic criteria:
A. Unilateral orbital or periorbital headache fulfilling criterion C
B. Both of the followIng:
granulomatous inflammation of the cavernous sinus. superior orbital fissure or orbit demonstrated by NRI or biopsy
paresis of one or more of the IIIrd, IVth and/or VIth cranial nerves
C. Evidence of causation demonstrated by both of the following:
headache is ipsilateral to the granulomatous inflammation
headache has preceded paresis of the the IIIrd, IVth and/or VIth cranial nerves by ≤2weeks, or developed with it.
D. Not better accounted for by another ICHD-3 diagnosis.
Diagnostic criteria as per the International Classification of Headache Disorders (3rd edition)
---
History of Tolosa-Hunt syndrome
1954 – Eduardo Tolosa (1900 – 1981) published the case of a 47-year-old man admitted to the Neurological Institute, Barcelona, in 1949. He had experienced three years of chronic left orbital pain but presented with a severe exacerbation of pain extending to the first branch of the trigeminal nerve and progressing into total ophthalmoplegia. Cerebral angiography revealed a uniform narrowing of segment C2 of the carotid siphon rather than the suspected carotid aneurysm. Negative exploratory craniotomy was performed and the patient died three days later. Autopsy revealed the intracavernous portion of the carotid artery was wrapped in granulation tissue, which narrowed the artery without fully obstructing it.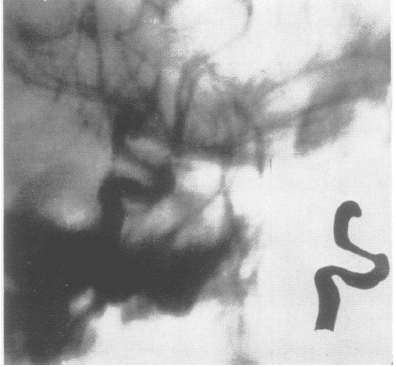 1916 – William Hunt (1921 – 1999), alongside John Meager, Harry LeFever and Wolfgang Zeman, described the complete resolution of (idiopathic) painful ophthalmoplegia in five of six cases following corticosteroid therapy. Tolosa provided Hunt with four unpublished pathological illustrations of his original case, and then published a further observation on spontaneously resolving painful ophthalmoplegia.
1966 – Joseph Lawton Smith and David Samuel Rasmussen Taxdal reviewed the literature and suggested the eponym Tolosa-Hunt syndrome. Smith and Taxdal proposed the syndrome as a distinct clinical entity differentiated by its progression, responsiveness to steroid therapy, and spontaneous remission at times, from other entities such as diabetic ophthalmoplegia, intracavernous aneurysms and nasopharyngeal tumours.
---
Associated Persons
Eduard Tolosa i Colomer (1900 – 1981)
William Edward Hunt (1921 – 1999)
John Meager (1925 – 1984)
Harry LeFever (1900 – 1961)
Wolfgang Zeman (1921 – 2001)
Joseph Lawton Smith (1929 – 2011)
David Samuel Rasmussen Taxdal (1926 – 2010)
---
Alternative names
Painful ophthalmoplegia
Nonspecific inflammation of the cavernous sinus or superior orbital fissure
---
References
Historical articles
Eponymous term reviews
---
eponymictionary
the names behind the name
Lewis is an RMO at Royal Perth Hospital. He is currently interested in critical care medicine.
Associate Professor Curtin Medical School, Curtin University. Emergency physician MA (Oxon) MBChB (Edin) FACEM FFSEM Sir Charles Gairdner Hospital.  Passion for rugby; medical history; medical education; and asynchronous learning #FOAMed evangelist. Co-founder and CTO of Life in the Fast lane | Eponyms | Books | Twitter |