Eduard Tolosa i Colomer (1900 – 1981) was a Spanish neurologist and neurosurgeon.
Obtaining a medical degree at the age of twenty-one and doctorate at the age of thirty, Tolosa spent his younger years traveling around Europe to refine his skills in the field of neurology and neurosurgery before becoming the director of these fields at various hospitals and educational institutions and collaborating with the likes of Manuel Corachan Llort, the first Catalan neurosurgeon, to pioneer the field of neurosurgery in Spain. Tolosa was a pioneer of stereotactic surgery for the treatment of Parkinson's disease and brain tumor pathology, being one of the best in Spain at obtaining brain biopsies during his time.
Outside of clinical work, Tolosa was an avid researcher, publishing over 200 articles on topics ranging from tumour pathology to intracranial haematoma treatment. He was also intensely active in establishing societies for his specialties, being a founding member and elected president for the Portuguese Spanish Society of Neurosurgery, Spanish Society of Neurology, Spanish Society of Neurosurgery, and Catalan Association of Neurology and Psychiatry.
The field of medicine was also prominent in Tolosa's personal life, with him having married the sister of famous neuropsychiatrist Ramon Sarró, and raising a son who would become a prominent neurologist. Tolosa would unfortunately fall victim to Parkinson's disease, a disease he had treated in others countless times, and would struggle with it for seventeen years before his passing.
Tolosa, alongside William Hunt, is eponymous with Tolosa-Hunt syndrome.
---
Biography
Born 24th October 1900, in Barcelona, Spain
1916 – Bachelor's degree from the Institut Provincial de Barcelona
1921 – Doctor of Medicine from Universitat de Barcelona
1922 – 1924 – Studied clinical neurology at Lluís Barraquer Roviralta's electrotherapy and neurology clinic, Hospital de Sant Pau in Barcelona.
1930 – Doctor of Philosophy from Universitat Central de Madrid with the thesis Algunas consideraciones sobre el diagnóstico diferencial de la enfermedad de Raynaud.
1932 – Director of Neurology at the Polyclinic Institute (now known as Hospital Plató)
general surgery, Hospital Clínic in Barcelona.
1934 – 1939 – Associate Professor of Neurology at Universitat Autònoma de Barcelona.
1937 – Supernumerary doctor at the Hospital de l'Esperança in Barcelona.
1940 – Director of Neurosurgery at the Municipal Neurological Institute of Barcelona.
1944 – 1954 – Neurosurgeon at the Hospital de Sant Pau under Lluís Barraquer i Ferré.
1947 – Founding member and president of the Portuguese Spanish Society of Neurosurgery.
1948 – Founding member and president of the Spanish Society of Neurology.
1949 – Founding member and president of the Spanish Society of Neurosurgery.
1955 – 1956 – Director of Neurosurgery at the Municipal Neurological Institute of Barcelona.
1956 – 1970 – Director of Neurosurgery, alongside Adolf Ley at Vall d'Hebron Hospital, Barcelona.
1975 – Honorary Professor of Neurosurgery at Universitat Autònoma de Barcelona.
Died 4th December 1981, in Barcelona, Spain
---
Medical Eponyms
A severe unilateral periorbital headache and ophthalmoplegia resulting from a non-caseating granulomatous inflammation of the cavernous sinus and/or superior orbital fissure. Etiology is often idiopathic, but it may be triggered by trauma, aneurysms, or tumors in the area.
In 1954, Tolosa published the case of a 47-year-old man admitted to the Neurological Institute, Barcelona, in 1949. He had experienced three years of chronic left orbital pain but presented with a severe exacerbation of pain extending to the first branch of the trigeminal nerve and progressing into total ophthalmoplegia. Cerebral angiography revealed a uniform narrowing of segment C2 of the carotid siphon rather than the suspected carotid aneurysm. Negative exploratory craniotomy was performed and the patient died three days later. Autopsy revealed the intracavernous portion of the carotid artery was wrapped in granulation tissue, which narrowed the artery without fully obstructing it.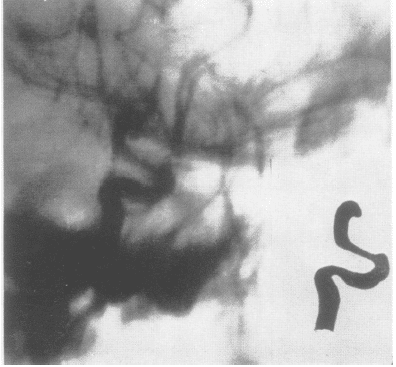 After William Hunt (1921 – 1999) and his co-workers described similar cases in 1961, Tolosa would provide Hunt with four unpublished pathological illustrations of his original case, before publishing a further observation. It wouldn't be until four years later, in 1966, for the eponym of Tolosa-Hunt to first appear, where Joseph Lawton Smith and David Samuel Rasmussen Taxdal reviewed the literature and suggested the eponym.
---
Major Publications
---
Controversies
Despite sharing similar specialities, Tolosa i Colomer is not to be confused with his son, Eduardo Tolosa Sarró, who is a pioneer of research in the field of Parkinson's disease.
---
References
---
eponym
the person behind the name
Lewis is an RMO at Royal Perth Hospital. He is currently interested in critical care medicine.
Associate Professor Curtin Medical School, Curtin University. Emergency physician MA (Oxon) MBChB (Edin) FACEM FFSEM Sir Charles Gairdner Hospital.  Passion for rugby; medical history; medical education; and asynchronous learning #FOAMed evangelist. Co-founder and CTO of Life in the Fast lane | Eponyms | Books | Twitter |