Virginia Claire Canale (1936 – 2005) was a pediatric hematologist.
Graduate of the Woman's Medical College of Pennsylvania with pediatric residency at New York hospital. Specialised in pediatric hematology working at Cornell University in the 1960's. She emigrated to Italy in the late 70's with her husband Silvano Zinant.
Eponymously linked with Canale-Smith syndrome (1967); chronic lymphadenopathy simulating malignant lymphoma.
---
Biography
Born 20 Sep 1936 in Brooklyn, New York
1961 – Graduated medicine from the Woman's Medical College of Pennsylvania.
1962 – Internship at St. Vincent's hospital, New York.
1963 – Pediatric residency, New York Hospital
1966 – Department of pediatrics, Cornell University
1967 – Division of Pediatric Hematology, Department of Pediatrics, The New York Hospital – Cornell University Medical Center
1975 – Married Silvano A Zinant
1978 – Emigrated to Italy
1980 – Divison of Oncology and Radiotherapy, Ospedale Civile di Pordenone, Italy
Died 17 Jan 2005 in Udine, Italy
---
Medical Eponyms
Canale-Smith syndrome (1967)
Also known as Autoimmune lymphoproliferative syndrome (ALPS). Canale and Smith first reported the condition in 1967 describing five patients with lymphadenopathy, splenomegaly and autoimmune cytopenias which resembled lymphoma.
The purpose of this paper is to describe a previously unrecorded lymphoreticular proliferative disorder which has been seen in five children at the New York Hospital during the past thirteen years.

A new symptom-complex is described characterized by onset of symptoms between 1 month and 2 years of age: significant generalized lymphadenopathy; hepatosplenomegaly; deviations in immunological status with alterations in gamma globulins and manifestations of auto-immune disease; variable lymph node histology; response to immunosuppressive drugs, and chronic course. The pathogenesis of this entity is not known but reasons are given to support the postulation of a primary immunological disorder.

Canale, Smith 1967
Non-malignant disease caused by an error in FAS-mediated apoptosis of lymphocytes. As a result there is an accumulation of lymphocytes leading to chronic lymphadenopathy, hepatosplenomegaly, autoimmune cytopenias and an increased risk of developing lymphoma. Most children present with signs of lymphoproliferation in the first few year of life but cases can also present later with documented cases in adulthood. In the majority of patients a mutation in the FAS gene is inherited in an autosomal dominant manner. Diagnosis requires the presence of chronic lymphadenopathy +/- splenomegaly for more than 6 months alongside increased circulating α/β+-DNT cells and  defective in vitro Fas-mediated apoptosis.
The approach to management is aimed at targeting the manifestations of the disease. Unless there is critical obstruction, steroids are not used in lymphoproliferative disease as the long time side effects outweigh the benefits. Autoimmune cytopathies respond well to steroid treatment and this can be an effective means of controlling these conditions. Other immunosuppressive therapies that can be considered include the use of sirolimus, IV immunoglobulin G, mycophenolate and rituximab. In the past, splenectomy was considered in the case of life threatening refractory cytopenias and severe hypersplenism. However, there is a high risk of recurrence and post-splenectomy sepsis and it is therefore rarely used. The only current curative treatment is hematopoietic stem cell transplantation, this is reserved for very severe disease as there is still limited published case reports.
Regular surveillance is also important due to the increased risk of lymphoma. There is limited data on prognosis but with developments in treatment there has been reports of 85% survival at the age of 50.
---
Major Publications
---
References
---
eponym
the person behind the name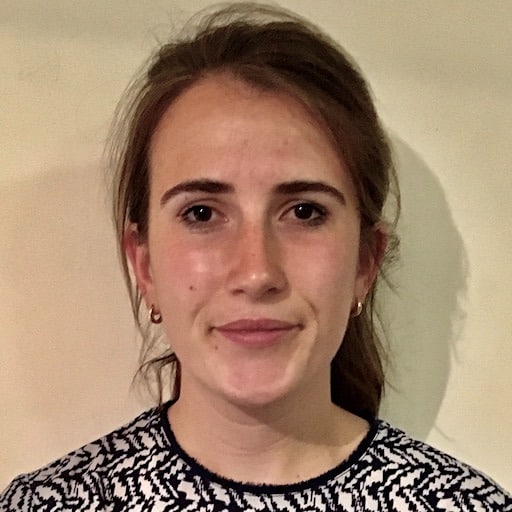 Studied at University of Leeds-MBChB and Microbiology in Relation to Medicine BSc. British doctor currently working in Emergency Medicine in Perth, Australia.
Associate Professor Curtin Medical School, Curtin University. Emergency physician MA (Oxon) MBChB (Edin) FACEM FFSEM Sir Charles Gairdner Hospital.  Passion for rugby; medical history; medical education; and asynchronous learning #FOAMed evangelist. Co-founder and CTO of Life in the Fast lane | Eponyms | Books | Twitter |