Wilma Jeanne Canada Diner (1926 – 2017) was an American radiologist.
Dr Wilma C Diner was a passionate educator, advocate for lifelong learning, exemplary radiologist, mentor for many leaders in radiology, and untiring supporter of women radiologists.
In 1988 received the Marie Curie award for outstanding contribution to the advancement of women in radiology by the American Association for Women Radiologists. Diner was also inducted to the UAMS Society of the Double Helix in 2011, Eponymously remembered by Cronkhite–Canada syndrome (1955)
---
Biography
Born Wilma Canada on 21 January 1926 in Hardy, Kentucky
1946 – BS in Medical Technology, University of Kentucky and became a registered medical technologist with the American Society of Clinical Pathology
1950 – Graduated medicine from Duke University School of Medicine
1951-1954 – Completed residencies in Pathology and Radiology at Massachusetts General Hospital, Boston (Chief Resident, 1954) and married medical illustrator Jack Diner
1955 – Co-author with internal medicine physician Leonard Wolsey Cronkhite (1919-1996) of the first report of the Cronkhite-Canada syndrome
1956 – Radiology Department, University of Arkansas Medical Sciences (UAMS)
1971 – Professor of Radiology, UAMS
1974-1989 Director of the radiology residency program, UAMS
1988 – Marie Curie award for outstanding contribution to the advancement of women in radiology by the American Association for Women Radiologists
1997 – Retired from medical practice
1998 – Established the Diner Family Endowment for radiology resident education at UAMS
President of the Board of Directors at the Congregation B'nai Israel; and educator of Israeli students in English as a second language in Little Rock, Arkansas
2011 – Inducted to the UAMS Society of the Double Helix
Died 5 January 2017
---
Medical Eponyms
Cronkhite–Canada syndrome (1955)
Rare, acquired, ideopathic, sporadic, non-inherited disorder syndrome characterised by gastrointestinal polyps (most frequently in the stomach and large intestine, followed by the small intestine, typically avoiding the oseophagus) and dermatological symptoms including skin pigmentation, alopecia, and fingernail changes. A general deficiency state.
Eponymous term attribution by Orimo at al 1969:
A patient with diffuse gastrointestinal polyposis, abnormal skin pigmentation, loss of hair and nails, and hypoproteinemia is described. Data on nine other patients with this syndrome described in the literature are reviewed and possible mechanisms responsible for hypoproteinemia and the changes of ectodermal structures are discussed. This syndrome differs from the Peutz-Jeghers syndrome and from familial polyposis of the colon and should be called the "Cronkhite-Canada syndrome," derived from the names of those who first described it.

Orimo et al 1969
It has a number of other names, including Cronkhite–Canada polyposis, allergic granulomatous angiitis of Cronkhite–Canada, gastrointestinal multiple polyposis syndrome, and gastrointestinal polyposis and ectodermal changes. Unknown pathophysiology. Also known to be at high risk of thromboembolic disease.
There is no specific test to diagnose this condition. Diagnosis is based on symptoms and features of the disease.
---
Major Publications
---
References
---
eponym
the person behind the name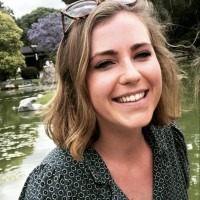 Graduated from Southampton Medical School in 2017 with BMBS. Working in Sir Charles Gairdner Hospital Emergency Department in Perth, Australia.
Associate Professor Curtin Medical School, Curtin University. Emergency physician MA (Oxon) MBChB (Edin) FACEM FFSEM Sir Charles Gairdner Hospital.  Passion for rugby; medical history; medical education; and asynchronous learning #FOAMed evangelist. Co-founder and CTO of Life in the Fast lane | Eponyms | Books | Twitter |