Winifred Mayer Ashby (1879 – 1975) was an English born, American pathologist and medical researcher.
Ashby accurately measured the life span of erythrocytes to be up to 110 days, contradicting the perceived convention of an erythrocytic life span of only 14-21 days. She was best known for developing the Ashby technique for determining red blood cell survival, but also contributed to the diagnosis of syphilis and studied carbonic anhydrase in the brain.
Ashby was also an amateur pianist and composer with numerous compositions published between 1955-1968.
---
Biography
1879 – Born October 13 in London, England.
1893 – Moved with her family to Chicago, USA.
1903 – Bachelor of Science (BS), University of Chicago.
1905 – Master of Science (MS), Washington University, St. Louis..
1906-1909 Studied malnutrition in the Philippines, whilst teaching in schools.
1909-1914 Teacher (high-school physics and chemistry) in Berwyn and Maryville.
1917 – Fellowship in pathology and immunology at the Mayo Clinic, Rochester.
1921 – PhD, University of Minnesota. Thesis: Destruction of transfused blood in normal subjects and in pernicious anemia patients
1921-1924 Staff member in the Department of Experimental Bacteriology of the Mayo Clinic
1924-1949 Director of Serology and Microbiology Laboratories at St. Elizabeth Hospital, Washington, DC.
1949 – Retired, but remained at St Elizabeths as a guest researcher until 1958.
1975 – Died July 19 aged 95 in British Columbia, Canada.
---
Medical Eponyms
Ashby technique (1919)
A method for determining the volume and life span of red blood cells in humans, first published by Ashby in 1919. Ashby technique uses nonradioisotope methods for determining red cell volume and red cell life span by injecting innocuous but different types of red blood cells into a recipient and following the rates of disappearance of the respective cell types over time.
The differential agglutination assay involved transfusing Type O cells into Type A or Type B subjects. The endogenous red cells in subsequent blood samples were agglutinated with either anti-A or anti-B serum. The number of non-agglutinated red cells, as a function of time, defined survival. The method could not be used to determine the survival of autologous red cell transfusion.
---
Major Publications
---
References
Biography
Eponymous term
---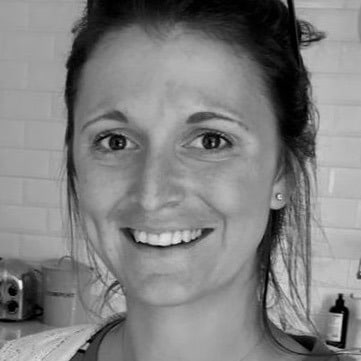 Graduated from Cardiff Medical School in 2017 with MBBCh and BSc in Psychology and Medicine. Currently working as a doctor in the emergency department at Sir Charles Gairdner Hospital in Perth, Australia.
BA MA (Oxon) MBChB (Edin) FACEM FFSEM. Associate Professor Curtin Medical School, Curtin University. Emergency physician, Sir Charles Gairdner Hospital.  Passion for rugby; medical history; medical education; and asynchronous learning #FOAMed evangelist. Co-founder and CTO of Life in the Fast lane | Eponyms | Books | Twitter |