Wynne-Davies Ligamentous Laxity
Description
Wynne-Davies Criteria: If 3 of the 5 pairs of joints examined in any one individual showed this degree of laxity it is taken as positive
Thumb touching forearm on flexing wrist
Fingers parallel to forearm with wrist extension
Elbows extend past 180°
Knees extend past 180°
Foot dorsiflex past 45°
---
History
1964 – Carter and Wilkinson derived a method for joint laxity examination in their investigation of the incidence of persistent generalised joint laxity in patients with congenital dislocation of the hip and in normal school children.
Carter and Wilkinson 1964. Figures 1: Passive apposition of the thumb to the flexor aspect of the forearm. 2: Passive hyperextension of the fingers so that they lie parallel with the extensor aspect of the forearm. 3: Hyperextension of the. 4: Hyperextension of the knee. 5: Increased dorsiflexion of the ankle and eversion of the foot
1970 – Wynne-Davis conducted a survey of genetic and other etiological factors in 589 index patients with congenital dislocation of the hip and their families, with special investigation of acetabular dysplasia, familial joint laxity and a comparison of neonatal and late-diagnosis cases.
All index patients and first-degree relatives were examined for undue joint laxity of peripheral joints (elbows, wrists, hands, knees and feet) using the method for examination previously described by Carter and Wilkinson in 1964.
Wynne-Davis demonstrated that familial joint laxity is one etiological factor in congenital dislocation of the hip.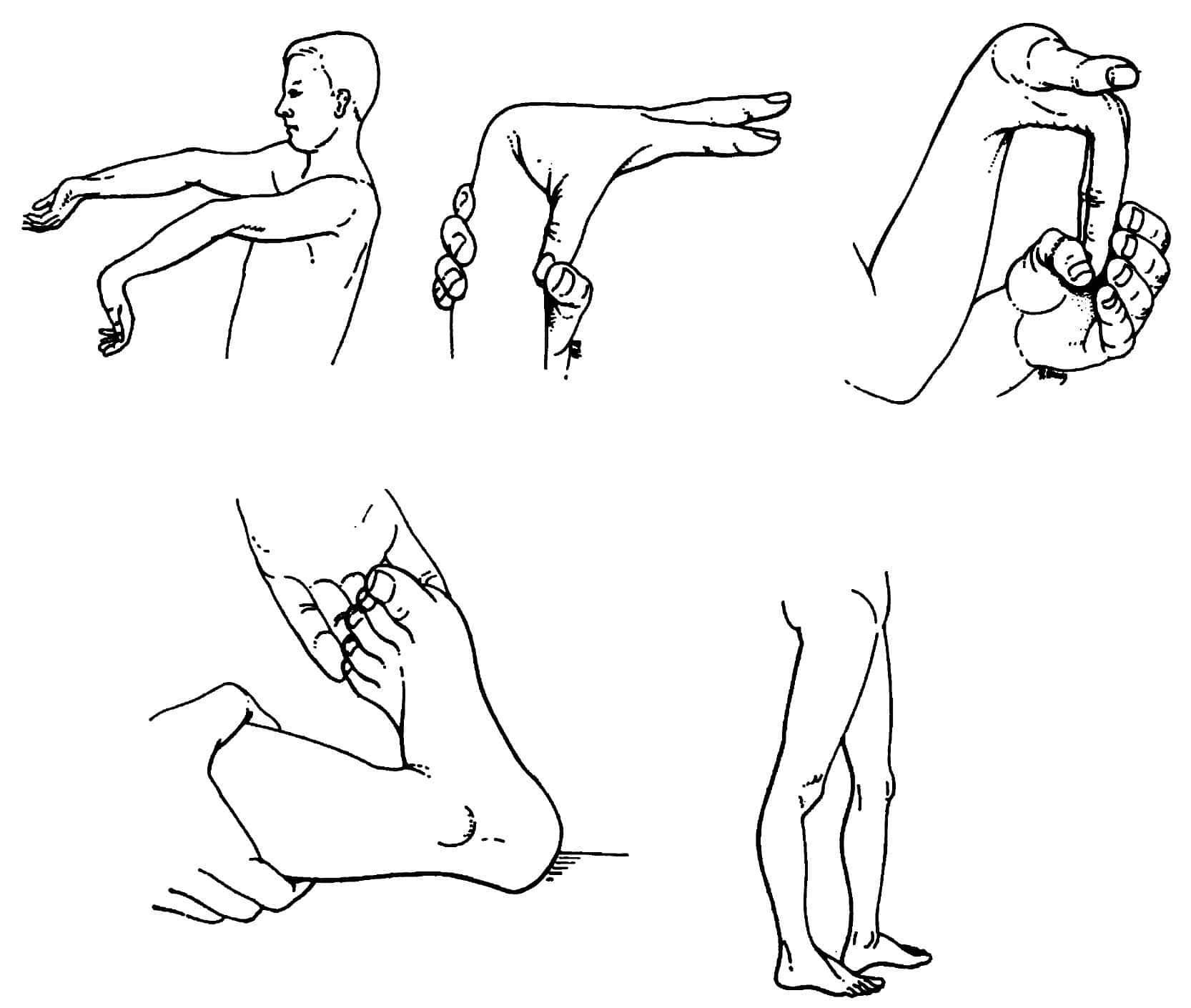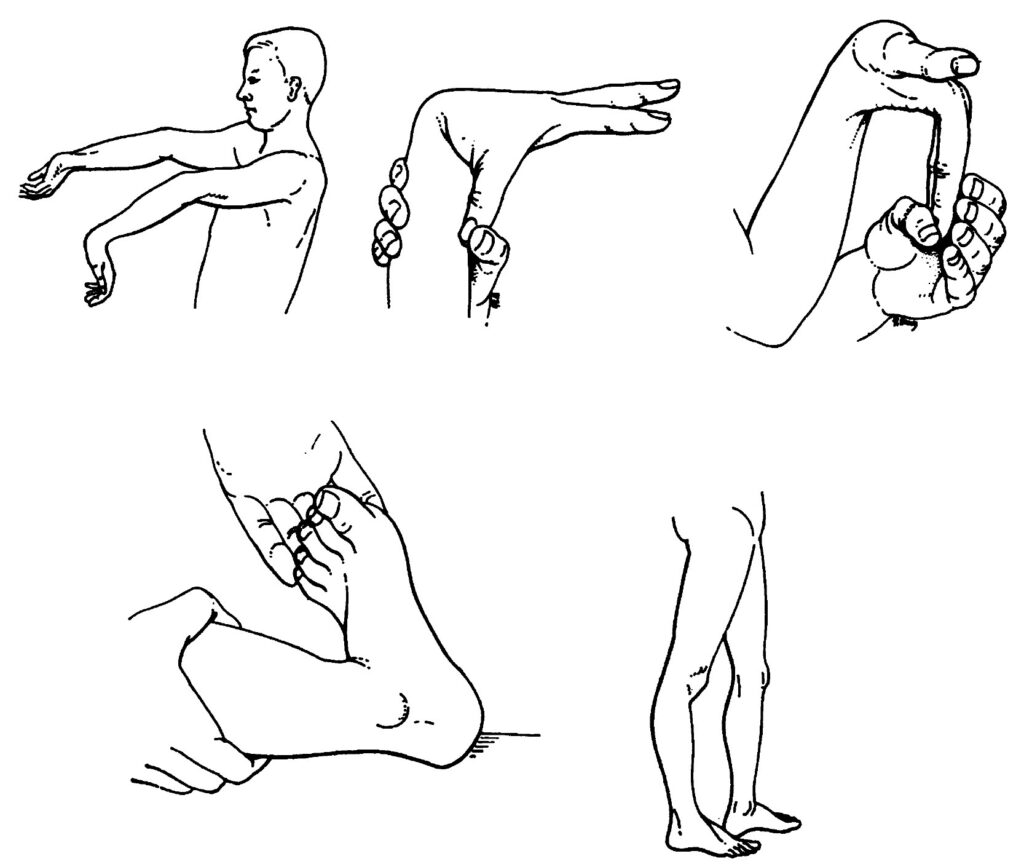 Fig 3. illustrates the amount of joint laxity regarded as excessive: elbows and knees extended beyond 180 degrees, the thumb touching the forearm on flexing the wrist, the fingers parallel to the forearm in extending the wrist and metacarpo-phalangeal joints, and the foot dorsiflexed to 45 degrees or less. If three of the five pairs of joints examined in any one individual showed this degree of laxity it was taken as positive.

Wynne-Davis 1970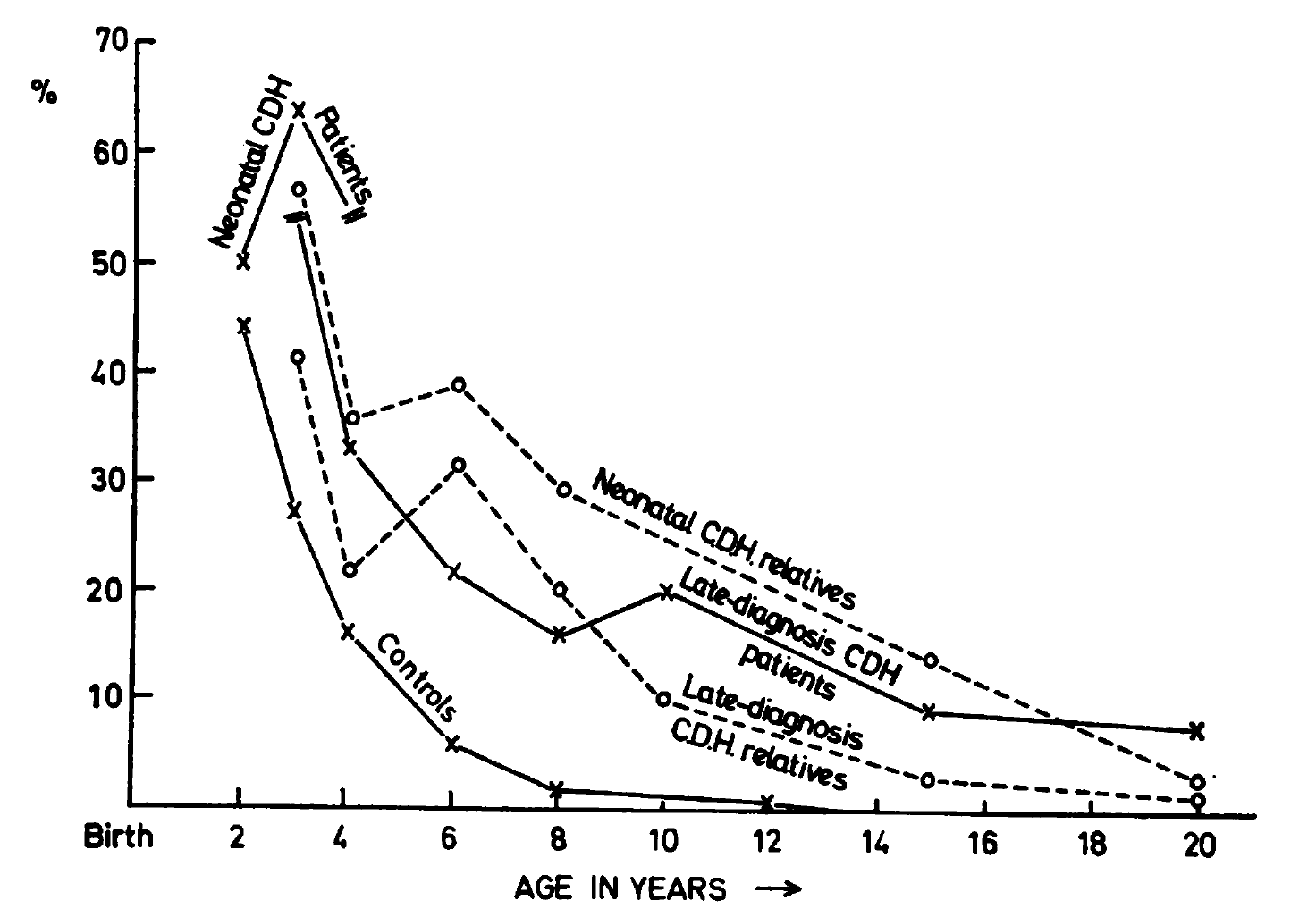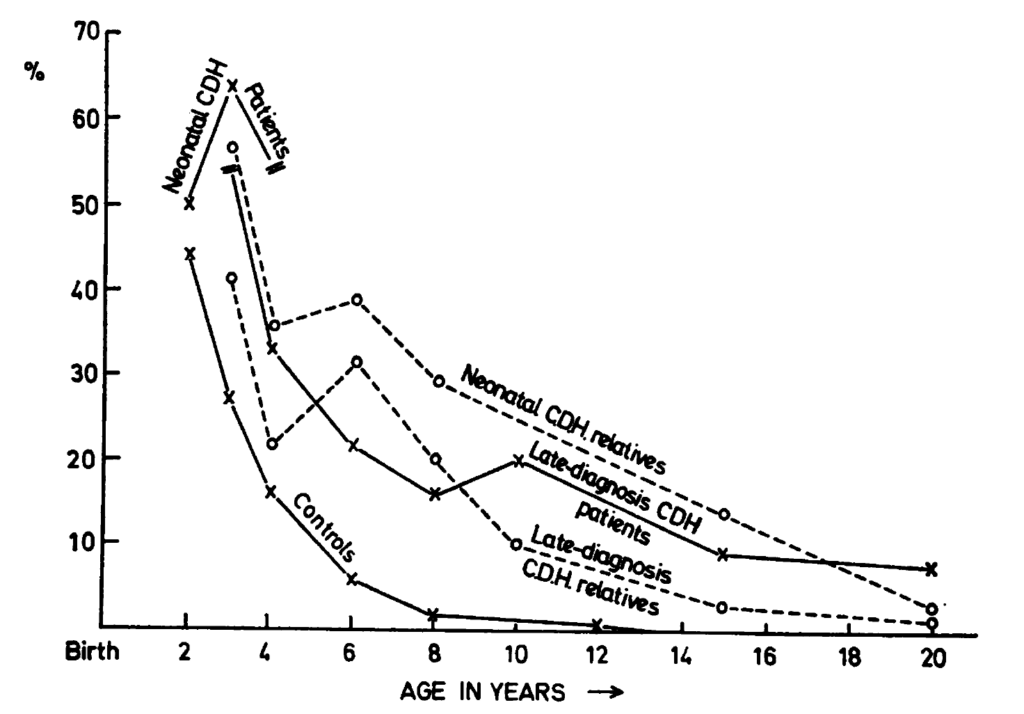 The graph (Fig 4) shows the percentage of individuals in each group examined who had excessive joint laxity. It is based on the examination of 192 neonatal and 397 late-diagnosis CDH patients, 1897 of their first-degree relatives, and 3354 controls.
---
Associated Persons
---
Alternative names
Wynne-Davies criteria
Joint laxity criteria
---
References
---
eponymictionary
the names behind the name
Associate Professor Curtin Medical School, Curtin University. Emergency physician MA (Oxon) MBChB (Edin) FACEM FFSEM Sir Charles Gairdner Hospital.  Passion for rugby; medical history; medical education; and asynchronous learning #FOAMed evangelist. Co-founder and CTO of Life in the Fast lane | Eponyms | Books | Twitter |