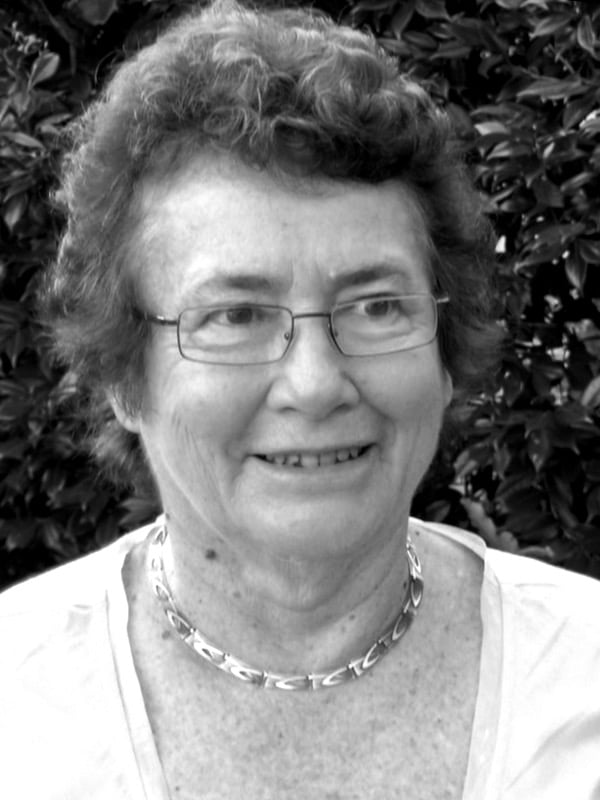 Yvonne Edna Cossart (1934-2014) was an Australian virologist
Cossart was Bosch Professor of Infectious Diseases and Immunology at the University of Sydney.
In 1975, whilst in London, Cossart and her colleagues recognised a previously unknown parvovirus in blood donations and transfusion recipients. Parvovirus 'B19' is now known to be the cause of fifth disease in children and can also cause aplastic anaemia, hydrops fetalis and acute arthritis.
Cossart's main work was in hepatitis. She was involved in providing a diagnostic and clinical advisory service for England and Wales; designing control measures to contain hepatitis B in renal dialysis units in the UK; and trials of hepatitis B immunoglobulin as post-exposure prophylaxis for needle-stick injury.
---
Biography
---
Medical Eponyms
Parvovirus B19
Yvonne Cossart working at the Virus Reference Laboratory, Colindale, and South London Blood Transfusion Centre described parvovirus-like particles in the serum of blood donors during screening for hepatitis B virus. The serum sample, which contained parvovirus-like particles, was coded as panel B and number 19 and hence named "parvovirus B19".
In 1975, for QA of hepatitis B testing in the BTS we included an example of a group of donor sera from South London (Barbara Cant and Dianne Widdows) which gave anomalous results at the Virus Reference Lab. It was sample 19 in panel B

To be positive in this gel diffusion test the antigen concentration had to be high, so we compared the appearance with HBV in the electron microscope

Cossart 2013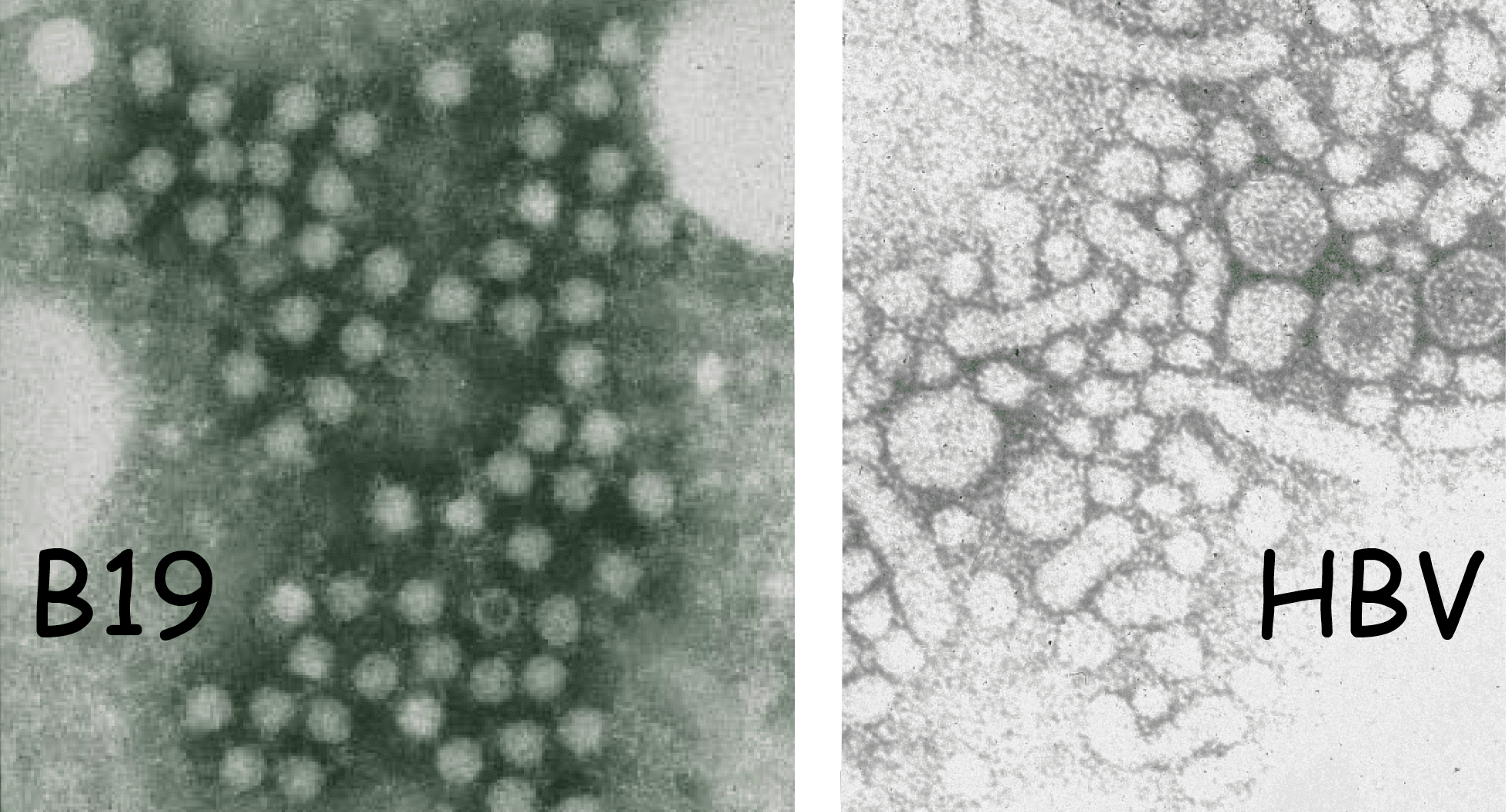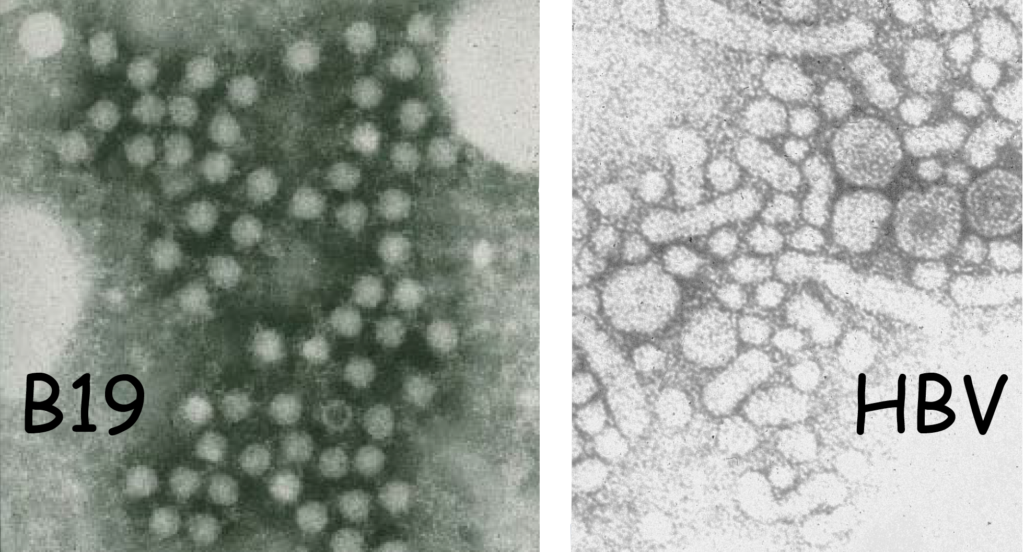 A parvovirus-like antigen has been found in sera of nine healthy blood-donors and two patients. Its pathogenicity is unknown, but 30% of adults possess specific antibody. The new agent can be confused with hepatitis-B antigen both morphologically and serologically.

Cossart 1975
On testing the sera of all the lab staff, 40% were positive so B19. Cossart concluded this was a common human infection with no known disease association – an 'orphan parvovirus'. The virus samples were frozen and stored in 1977.
In 1979 a cluster of cases of aplastic anaemia was observed in children of an extended West Indian family with sickle cell disease in South London. Samples were sent to the Virus Reference Lab where they were tested against a selection of 'orphan' agents. B19 was the only one positive.
John Pattison et al noted the association between aplastic crisis and B19 infection. Subsequently specific IgM antibody tests were-developed, confirming these diagnoses, and further cases of aplastic crisis found to share the same aetiology.
1983 – Mary Anderson et al investigated an outbreak of erythema infectiosum in North London investigating cases for evidence of human parvovirus infection
Parvovirus-specific IgM was detected in all sera from the 31 cases in children and 2 adolescents. Those sera taken soon after the onset of the rash were strongly positive and the amount of specific IgM diminished as the length of time between the rash and the serum specimen increased. On the basis of these preliminary results we propose that the human parvovirus is the hitherto elusive agent of erythema infectiosum.

Anderson et al 1983
---
Major Publications
---
References
Biography
Eponymous terms
---
Cite this article as:
Rachel Horspool and Mike Cadogan, "Yvonne Cossart," In:
LITFL - Life in the FastLane
, Accessed on April 1, 2023,
https://litfl.com/yvonne-cossart/
.
---
eponym
the person behind the name
Associate Professor Curtin Medical School, Curtin University. Emergency physician MA (Oxon) MBChB (Edin) FACEM FFSEM Sir Charles Gairdner Hospital.  Passion for rugby; medical history; medical education; and asynchronous learning #FOAMed evangelist. Co-founder and CTO of Life in the Fast lane | Eponyms | Books | Twitter |