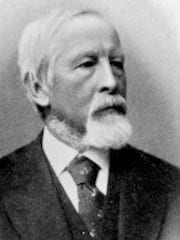 Adolph Kussmaul (Adolf Kußmaul) (1822 – 1902) was a German physician.
Foremost German physician and gastroenterologist, Kussmaul was also a poet and is considered co-author of Biedermeier literature.
The development of the ophthalmoscope began with the recognition of the need for the instrument, credit for which goes to Adolf Kussmaul. He was the first to research systematically a way toward viewing the fundus of the living eye, and the first to build an instrument to this end.
'It was the best ophthalmoscope at the time. Its only drawback was that it did not work'

---
Biography
Born 22 February 1822 Graben, Germany. Son to Philip Jacob Kussmaul (physician) and grandson to
1857 – Professor of Medicine, Heidelberg
1859 – Professor of Medicine, Erlangen
1863 – Professor of Medicine, Freiburg im Breisgau
1876 – Professor of Medicine, Strassburg
Died 28 May 1902, Heidelberg
---
Medical Eponyms
Kussmaul respiration (1874)
[Kussmaul air hunger; Kussmaul breathing] in Diabetic ketoacidosis
Kussmaul disease (1866) [Kussmaul-Maier disease] – polyarteritis nodosa
Kussmaul sign (1873) [Kussmaul pulse] – paradoxical increased jugular venous pressure (JVP) with inspiration, associated with RV constriction (pericarditis) and COPD
Kussmaul coma – (1874) [archaic] diabetic coma
Kussmaul aphasia (1877) – [archaic] selective mutism
---
Key Medical Attributions:
1843 – Working with Maximilian Joseph von Chelius in the Heidelburg eye clinic 'Die Farbenerscheinungen im Grunde des menschlichen Auges'
1866 – Described a systemic necrotizing vasculitis with inflammation of small or medium-sized muscular arteries (Periarteritis nodosa). The condition was first detailed in 1852 by Karl von Rokitansky (1804-1878) and is now more commonly termed Polyarteritis nodosa (PAN)
1877 – First to describe dyslexia – Kussmaul called it 'word blindness'.
Developed the term – Poliomyelitis
---
Major Publications
Kussmaul A. Die Farbenerscheinungen im Grunde des menschlichen Auges. 1845
Kussmaul A. Untersuchungen über den Einfluss, welchen die Blutströmung auf die Bewegungen der Iris. Würzburg. 1855
Kussmaul A. The nature and origin of epileptiform convulsions, caused by profuse bleeding and also those of true epilepsy. London: New Sydenham Society. 1859
Kussmaul A. Zwei Fälle von Paraplegie [Two cases of paraplegia with fatal outcome without anatomical demonstrable or toxic cause]. Reichard. 1859 [Guillain-Barré Syndrome]
Kussmaul A. Untersuchungen über das Seelenleben des neugeborenen Menschen. Leipzig. 1859
Kussmaul A. Untersuchungen über den constitutionellen Mercurialismus und sein Verhältniss zur constitutionellen Syphilis. Würzburg: Stahel. 1861
Kussmaul A, Maier R. Über eine bisher nicht beschriebene eigenthümliche Arterienerkrankung (Periarteritis nodosa), die mit Morbus Brightii und rapid fortschreitender, allgemeiner Muskellähmung einhergeht. Deutsches Archiv für klinische Medicin. 1866;1:484-518 [Kussmaul disease]
Kussmaul A. Über schwielige Mediastino-Perikarditis und den paradoxen Puls. Berliner klinische Wochenschrift, 1873;10:433-435 [Kussmaul pulse]
Kussmaul A. Zur Lehre vom Diabetes mellitus. Über eine eigenthümliche Todesart bei Diabetischen, über Acetonämie, Glycerin-Behandlung Diabetes und Einspritzungen von Diastase in Blut bei dieser Krankheit. Deutsches Archiv für klinische Medicin. 1874;14:1-46. [Kussmaul respiration]
Major RH. A peculiar mode of death in diabetes (translation) In: Classic Descriptions Of Disease. 1945:245-249 [Kussmaul respiration]
Kussmaul A. Die Störungen der Sprache: Versuch einer Pathologie der Sprache. Leipzig: Vogel 1877 [Kussmaul aphasia]
---
Controversies
Alternate spelling: German literature 'Adolf' or 'Adolph' and surname as 'Kussmaul' or 'Kußmaul'
---
References
---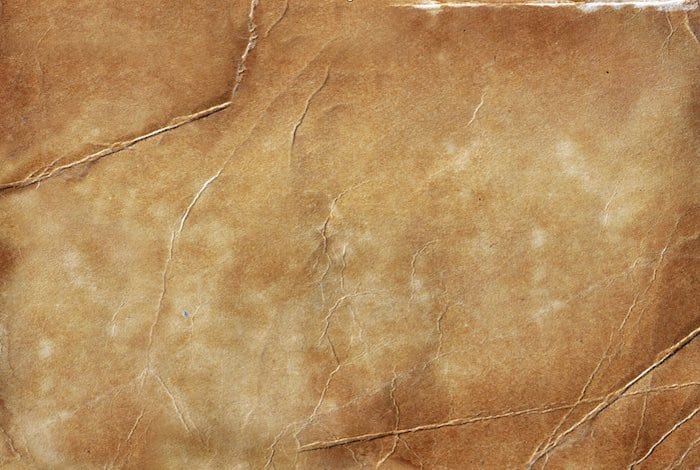 eponym
the person behind the name
Emergency Medicine Trainee based in Perth, Western Australia. A wise man once told me "just work...harder"