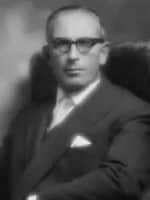 Agostino Crosti (1896 – 1988) was an Italian dermatologist.
Crosti produced more than 170 publications on various aspects of dermatology and venereology including melanoma; Paget disease; localization factors of skin diseases; eczema; atopy; and the aetiology of bullous dermatoses in relation to presumed viral action.
Crosti was Chair of the Milan School of Dermatology for 21 years. Under his leadership, the Clinic, half-destroyed during World War II, became a world renown dermatological teaching and research institute.
Eponymously remembered for his descriptions of Crosti syndrome (1951) and Gianotti-Crosti syndrome (1955)
---
Biography
Born February 16, 1896
1920 – Graduated medicine from Pavia University
1924 – Dermosyphilopathic Clinic under Agostini Pasini (1875-1944), the first chair of the School of Dermatology, Milan
1930 – Professor of Clinical Dermatology and Syphilology at the University of Perugia
1939 – Chair of dermatology and dean of faculty, University of Palermo
1945-1966 Chair of the School of Dermatology, Milan as first successor to the Pasini.
Died September 22, 1988
---
Medical Eponyms
Crosti syndrome (1951): reticulohistiocytoma of the back
Crosti reported on seven patients with 'reticulo-histiocytoma of the back' who presented with figurate erythematous plaques and nodules on the back or lateral trunk. Reticulohistiocytoma of the back was later classified as a primary cutaneous follicle center lymphoma (PCFCL).
Gianotti-Crosti syndrome (1955): papular acrodermatitis of childhood
Acrodermatitis papulosa infantilis – a non-itching erythematous papular eruption on the face and limbs associated with enlarged lymph nodes and an enlarged liver. [aka Crosti-Gianotti syndrome; Gianotti disease; Gianotti syndrome]
In 1953 Ferdinando Gianotti (1920-1984), a resident in Crosti's department, examined a child with a monomorphous erythematous papular rash confined to the extensor surfaces of the arms and legs. In the following months, he saw a number of patients with identical skin findings. Gianotti published the first reports as a solo author in 1955.
Crosti and Gianotti identified 8 additional cases and the two published an article together titled "Dermatosi infantile eruttiva acroesposta di probabile origine virosica" [Acro located infantile eruptive dermatosis probably of viral origin] in 1956 and 1957. Crosti, as department head, was listed as first author and the condition was initially identified as Crosti-Gianotti syndrome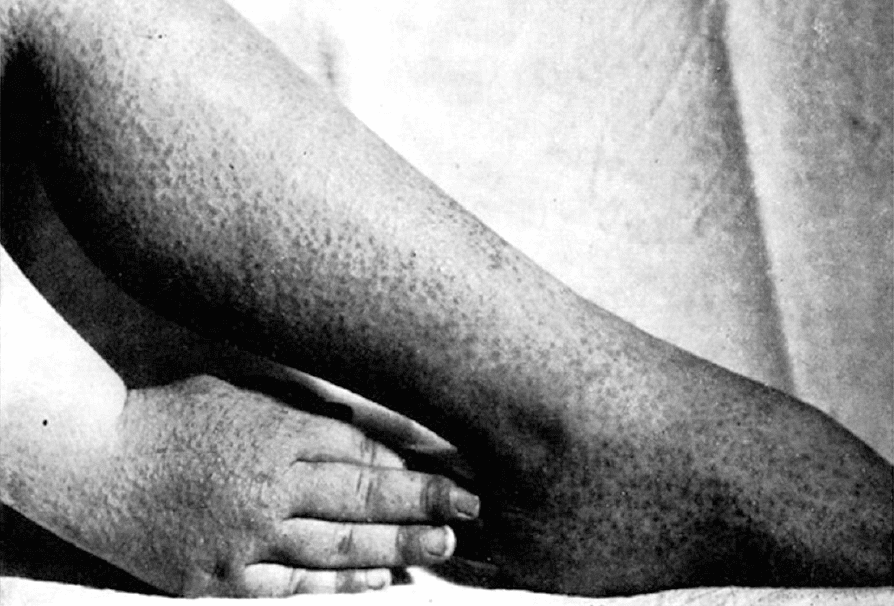 ---
Major Publications
---
References
---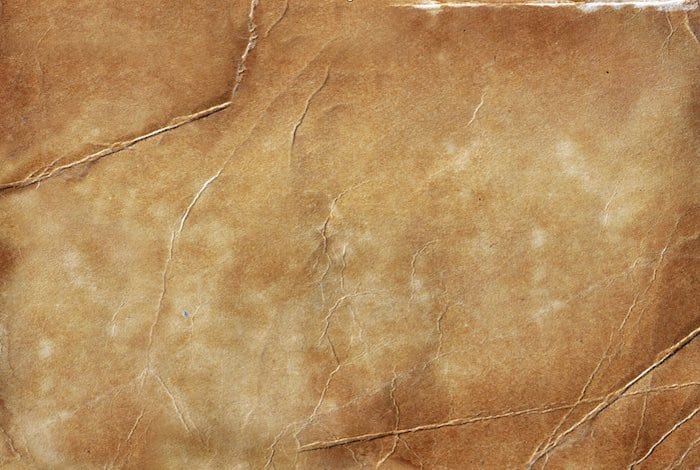 eponym
the person behind the name