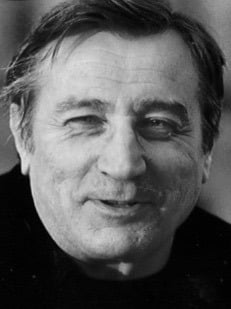 Ferdinando Gianotti (1920 – 1984) was an Italian pediatric dermatologist.
Gianotti was a pioneer of paediatric dermatology and now considered one of the fathers of this discipline.
He published over 190 clinical and experimental studies. Areas of interest included cercarial dermatitis in rice weeders; important and original observations concerning histiocytoses, epidermolysis bullosa, and other bullous dermatoses of childhood.
Gianotti believed that the skin was a morphologic clinical model of numerous disorders that, if well investigated, may throw light on many clinical aspects and pathogenetic mechanisms of internal diseases.
Eponymously remembered for describing Gianotti-Crosti syndrome in 1955
---
Biography
---
Medical Eponyms
Gianotti-Crosti syndrome (1955)
Acrodermatitis papulosa infantilis – a non-itching erythematous papular eruption on the face and limbs associated with enlarged lymph nodes and an enlarged liver. [aka Crosti-Gianotti syndrome; Gianotti disease; Gianotti syndrome]
In 1953 Gianotti examined a child with a monomorphous erythematous papular rash confined to the extensor surfaces of the arms and legs. The boy had generalized lymphadenopathy but was otherwise well. Gianotti was unable to classify the rash according to any established diagnosis. In the following months, he saw a number of patients with identical skin findings.
On one occasion, a child with classic cutaneous lesions, shared a room with 5 other children. As the rash of the index patient resolved, the other children developed fever, mild hepatomegaly, and widespread lymphadenopathy. Gianotti suspected that the acral skin lesions represented an unusual virus-associated exanthem.
He presented his findings to Agostino Crosti, the chairman of the department of dermatology. However Crosti was skeptical about the observations and conclusions, and responded "Gianotti, ti te'l ghe la mania del virus" [Gianotti, you have a mania about viral diseases]. Gianotti therefore published the first reports as a solo author in 1955.
This dermatosis is different from all other viral or bacterial illnesses in that fever and systemic findings are minimal, the skin findings are exclusively acral and remain present for 25 to 45 days, much longer than the usual infectious exanthem…I suspect a unique, unknown viral origin, through which certain patients develop a cutaneous eruption.

Gianotti 1955
Crosti became convinced when Gianotti identified 8 additional cases and the two published an article together titled "Dermatosi infantile eruttiva acroesposta di probabile origine virosica" [Acro located infantile eruptive dermatosis probably of viral origin] in 1956 and 1957. Crosti, as department head, was listed as first author and the condition was initially identified as Crosti-Gianotti syndrome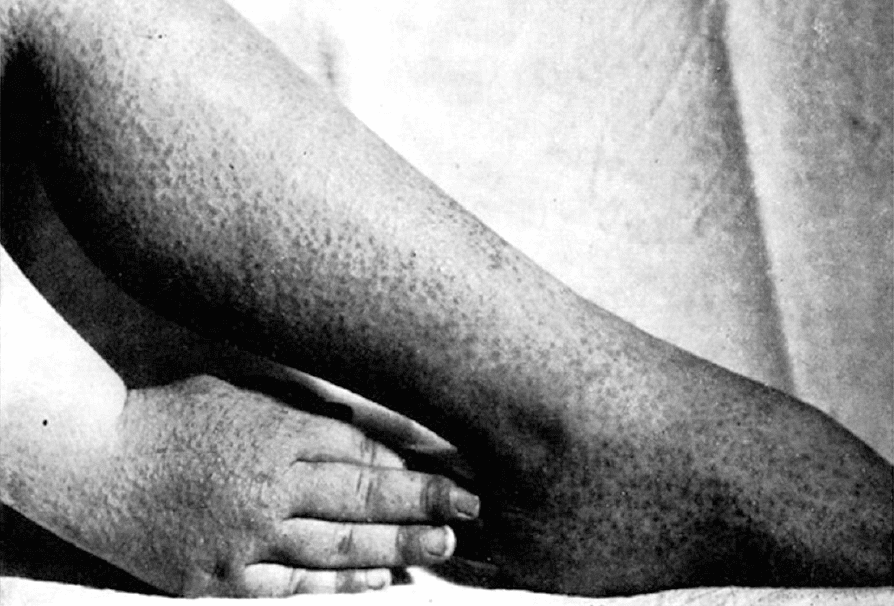 ---
Major Publications
---
References
Biography
Eponymous term
---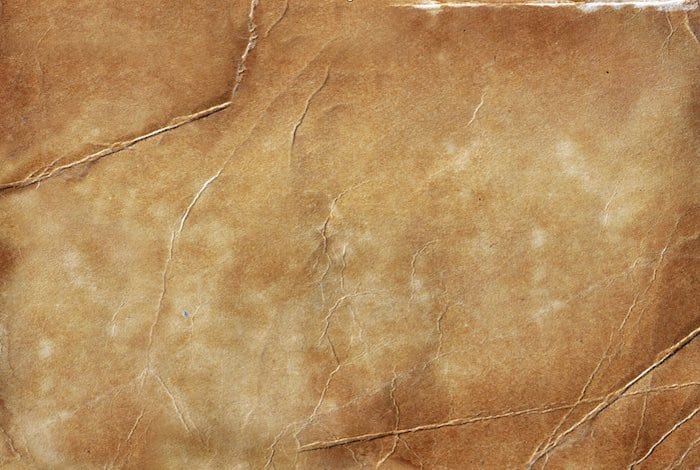 eponym
the person behind the name