Alan Judah Rubin (1923 – 2011) was an American obstetrician and gynecologist.
Rubin was a prolific medical researcher. He was one of the first physicians to demonstrate a link between diabetes in men and erectile dysfunction (1958); recognize a hereditary link in some women with breast cancer; and use tissue cultures as a method of screening drugs for use as anticancer agents.
Eponymously remembered for his description of the Rubin Manoeuvre in managing shoulder dystocia in 1964.
---
Biography
1923 – Born November 10
1943 – University of Pennsylvania strength record for servicemen's physical fitness tests
1947 – MD, University of Pennsylvania medical school
1948 – Residency in obstetrics and gynecology at the Hospital of the University of Pennsylvania
1962 – President of Penn's Medical Alumni Society
1967-1973 – Citizens Council on City Planning in Philadelphia
1979 – Clinical associate professor of obstetrics and gynaecology at Temple University School of Medicine
Other posts held: Chairman of the obstetrics and gynecology department at Albert Einstein Medical Center, Philadelphia; Chief of gynecology at the Graduate Hospital
1989 – Retired
2011 – Died May 16 of complications from Parkinson's disease
---
Medical Eponyms
Rubin Manoeuvre (1964)
Obstetrical internal rotation or foetal manipulation manoeuvre performed in cases of shoulder dystocia where the McRoberts manoeuvre has failed. In the Rubin manoeuvre (or reverse Woods screw), pressure is applied to the posterior surface of the anterior shoulder to effect counterclockwise rotation of the posterior shoulder.
1964 – Alan J, Rubin (1923 – 2011) described two manoeuvre's to assist with foetal delivery in cases of shoulder dystocia.
Firstly, Rubin advocated suprapubic pressure to rock the fetal shoulders from side to side to aid shoulder disimpaction.
The first maneuver is to rock the fetus' shoulders from side to side once or twice by pushing on the mother's lower abdomen (Fig 1). This often will disimpact the shoulder which is jammed against the symphysis if the shoulders are anteroposterior, or from the pelvic rami if the shoulders are somewhat oblique.
Secondly, Rubin measured 25 newborn infants, and found that the transverse diameter of their shoulders was about 1-2 cm less when adducted as opposed to straight or abducted.

Rubin noted that with the Woods manoeuvre, the foetal shoulders are rotated by pressure on the anterior aspect of the shoulder, resulting in abduction (Fig 3). Instead, Rubin proposed placing the fingers on the scapula and pushing the foetal shoulder towards its chest, thereby adducting and reducing the diameter of the shoulders (Fig 2).
…inserting the fingers of one hand vaginally behind whichever shoulder is more readily accessible (usually the posterior) and pushing the shoulder toward the fetus' chest (Fig 2). This adduction of the shoulder reduces the transverse diameter at the shoulders and turns the fetus on its long axis in such a direction that the second shoulder also tends to adduct and glide toward the fetus' chest thus further reducing the circumference and transverse diameter of the shoulders. This motion also rotates the shoulders into a longer oblique diameter if they are directly anteroposterior or transverse.

At the same time, the fingers may be able to gain a purchase on the scapula, to urge it and the shoulder not only toward the fetus' chest, but down the birth canal as well. The other hand can also exert slight traction in the opposite axilla while an assistant exerts fundal pressure at a time designated by the operator after the shoulders are disimpacted.

We have always succeeded in delivery by these maneuvers and have thus far never injured an infant.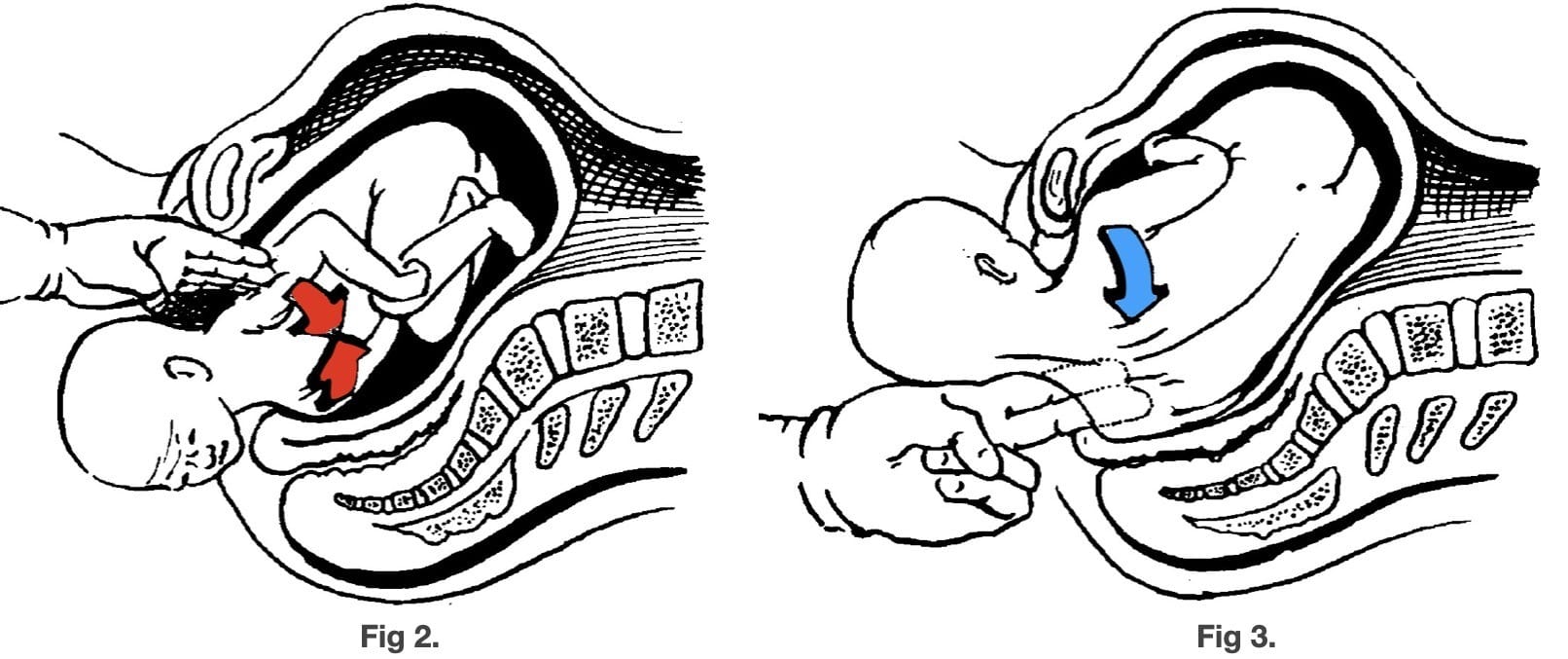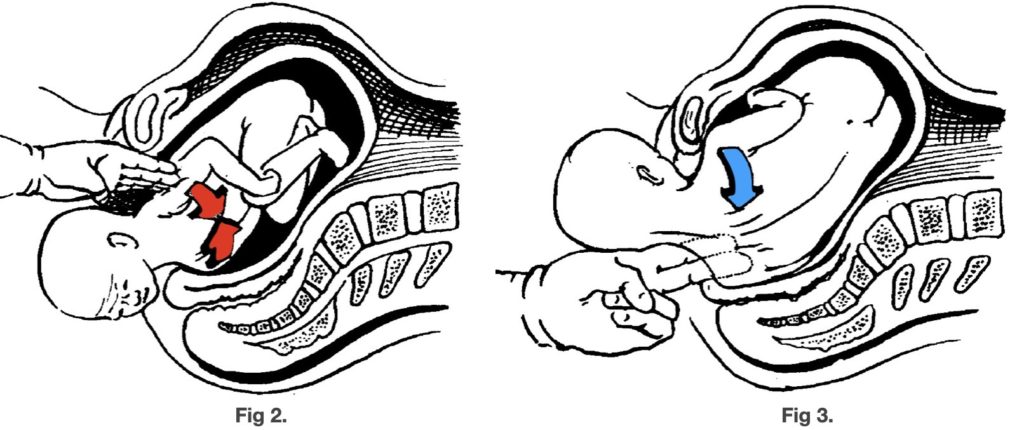 ---
Rubin Manoeuvre: Johns Hopkins Medicine
---
Eponymous Shoulder Dystocia management techniques
---
Major Publications
Rubin A, Winston J, Rutledge ML. Effects of streptomycin upon the human fetus. AMA Am J Dis Child. 1951 Jul;82(1):14-6
Rubin A, Metz-Rubin H. The effect of dramamine upon postoperative nausea and vomiting; a controlled study of 250 consecutive surgical patients. Surg Gynecol Obstet. 1951 Apr;92(4):415-8
Goucher D, Rubin A, Russo N. The effect of pregnancy upon pulmonary function in normal women. Am J Obstet Gynecol. 1956 Nov;72(5):963-9.
Rubin A, Babott D. Impotence and diabetes mellitus. J Am Med Assoc. 1958 Oct 4;168(5):498-500.
Rubin A. Treatment of chronic pelvic inflammatory disease with microwaves (radar). J Am Med Assoc. 1959 Feb 14;169(7):707-8.
Rubin A. Birth Injuries: Incidence, Mechanisms, and End Results, Obstetrics & Gynecology 1964; 23: 218-221
Rubin A. Management of shoulder dystocia. JAMA 1964;189:835.
Rubin A, Chaykin L, Ludwig GD. Maternal hyperparathyroidism and pregnancy. JAMA. 1968 Sep 30;206(1):128-30
Cornog JL, Currie JL, Rubin A. Heat artifact simulating adenocarcinoma of fallopian tube. JAMA. 1970 Nov 9;214(6):1118-9.
---
References
Biography
Eponymous term
---
eponym
the person behind the name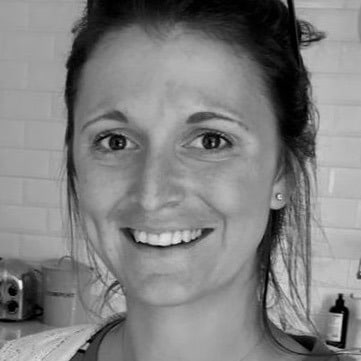 Graduated from Cardiff Medical School in 2017 with MBBCh and BSc in Psychology and Medicine. Currently working as a doctor in the emergency department at Sir Charles Gairdner Hospital in Perth, Australia.