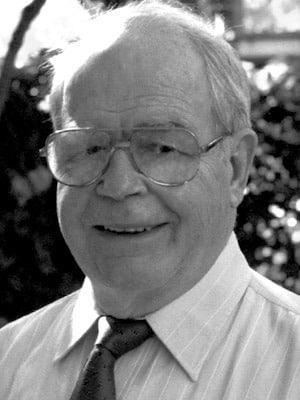 William Angelo Zavanelli (1926 – ) American obstetrician and gynaecologist.
Board certified community obstetrician and gynaecologist eponymously remembered for his 1978 description of cephalic replacement as a last ditch effort to overcome probable bilateral shoulder dystocia. The fetal head was returned to its previous intravaginal location, and the fetus was extracted by cesarean section – the Zavanelli Manoeuvre.
Although initially denied thoughtful inquiry being so contrary to previous teachings, the manoeuvre has proved to be a useful final alternative when routine manoeuvres fail.
---
Biography
Born October 10, 1926 at Martins Ferry, Ohio
1944 – Graduated high school and served in the US Army in an administrative role in Hawaii during the Second World War.
1951 – BSc in bacteriology from the University of California
1952 – Recalled to service in Korean War, stationed in Montana
1957 – DO, doctor of osteopathy from the College of Osteopathic Physicians and Surgeons, Los Angeles
1958-1965 General practitioner in Norwalk and Los Gatos, California.
1962 – MD, California College of Medicine
1966 – Residency in obstetrics and gynaecology at St Mary's Hospital, San Francisco
1978 – Clinical instructor in obstetrics and gynaecology at Stanford University
1969 – 2000 Private obstetrical and gynaecological practice at Valley Memorial Hospital, Livermore California.
---
Medical Eponyms
Zavanelli Manoeuvre (1978)
Obstetrical manoeuvre involving cephalic replacement after the head has been delivered but the shoulder remain stuck. Only performed after all other manoeuvres have failed. Effectively the head of the baby is pushed back into the vagina allowing time for urgent/immediate delivery by caesarean section [aka Cephalic Replacement, Gunn-Zavanelli-O'Leary Maneuver]
1976 – Technique was first performed by David Gunn in 1976 (subsequently reported by O'Leary and Gunn, 1985), who recommended the use of terbutaline and an internal scalp electrode
1978 – William 'Bill" Zavanelli recounted a case of cephalic replacement to Eugene C. Sandberg, an obstetrical colleague at Stanford. On January 18, 1978, Zavanelli, was faced with a shoulder dystocia that he could not resolve by the usual means.
Restitution developed but no further descent occurred, the base of the infant's head being tightly applied to the vulvar tissues. Shoulder dystocia was evident. Standard downward pressure on the anteriorly directed side of the fetal face and neck was applied but was unproductive. Suprapubic pressure was then applied, but this also was unsuccessful in effecting delivery of the anterior shoulder. Two fingers were then inserted into the vagina and rotatory force was applied to the anterior surface of the posterior shoulder. No substantial rotation could be achieved. An attempt was then made to introduce a hand into the vagina with the intention of extracting the posterior arm. However, the apposition of fetal and maternal tissues was too tight to permit entry. In desperation, an attempt to reverse the mechanism of labor was undertaken.

Sandberg 1985


The vertex was manually rotated and the head was returned to its prerestitution position at full extension in a direct occipitoanterior position (Fig. 1 ). The head was then manually flexed, recapitulating, in reverse, the birth of the head by extension (Fig. 2). The intention was to then apply upward pressure to force the head into the vagina. The latter maneuver was unnecessary, however, as the head recoiled into the vagina instantly and effortlessly upon completion of flexion. The fetal head was estimated to have been outside the vagina for 2 to 2½ minutes.

No significant uterine contractions and no appreciable abnormalities of the fetal heart rate were observed in the next 60 minutes during which the anesthesia and nursing teams were assembled and the patient was transported to the operating room in preparation for cesarean section. The episiotomy was closed during this interval, no extension or lower vaginal lacerations being noted.

A female infant weighing 12 pounds, 2 ounces (5500 gm) was delivered by low transverse cervical cesarean section 67 minutes after reinsertion of the fetal head.

Sandberg 1985
Unaware of Gunn's experience, Sandberg attributed the first performance of the technique to Zavanelli, and felt the case should be published. Zavanelli wanted to confirm normal development of the child, and the publication was delayed for seven years until this had been established.
1985 – Sandberg published the case report as the Zavanelli maneuver: a potentially revolutionary method for the resolution of shoulder dystocia
1985 – James A. O'Leary and David Gunn responded to the Sandberg publication and its naming as the Zavanelli maneuver.
We would respectfully suggest that it might be a bit premature to place a proper name, that is, surname, on an unproven maneuver. Perhaps it should be called what it is: cephalic replacement.

We would like to point out that since 1976 four women under our care have had a cephalic replacement for severe bilateral shoulder impaction…Before use of cephalic replacement or reduction, each patient was subjected to at least three distinctly different techniques for reduction of the severe bilateral shoulder dystocia…It needs to be emphasized that the technique should only be considered when continued persistence at vaginal manipulation will only lead to a predictably poor outcome for all concerned and when the infant has not been asphyxiated. Time is of the essence…

This experience with four patients suggests that a new alternative needs to be evaluated and that the proper naming of the maneuver should be left to the medical historians, if indeed it stands the test of time.

O'Leary and Gunn, 1985
1999 – Sandberg has published the results of 12 years of experience with the Zavanelli maneuver with 103 total cases (92 cephalic, 11 breech). Cephalic replacement was successful in 84 (91%) cases, and breech replacement was successful in all 11 cases.
There were eight neonatal deaths (seven in cephalic replacement, one in breech replacement) and six intrauterine deaths (all in cephalic replacement). Ten neonates suffered significant neurologic sequelae, all in the cephalic replacement group. Three uterine ruptures and four lacerations of the lower uterine segment/upper vagina were the most serious maternal complications encountered.
2008 – O'leary re-iterates the great appeal of cephalic replacement with its its simplicity and ease of performance; reviews the historical timeline; and calls for a rename to the Gunn-Zavanelli-O'Leary maneuver
The early successes with this maneuver has helped to overcome its divergence from traditional obstetric teaching. The dramatic nature of this innovative technique will be overcome in time, a common phenomenon in the history of obstetric procedures. O'Leary and Gunn concluded that it was a reasonable alternative; thus we recommended that this procedure be called the Gunn-Zavanelli-O'Leary maneuver. We are confident that others will continue to test its feasibility, especially when there is an early recognition of a bilateral impaction of the shoulders. Sandberg is to be congratulated on his wisdom and foresight in immediately recognizing the significant potential and broad application of cephalic replacement

O'Leary 2008
---
Zavanelli Manoeuvre: Johns Hopkins Medicine
---
Eponymous Shoulder Dystocia management techniques
---
References
Biography
Eponymous term
---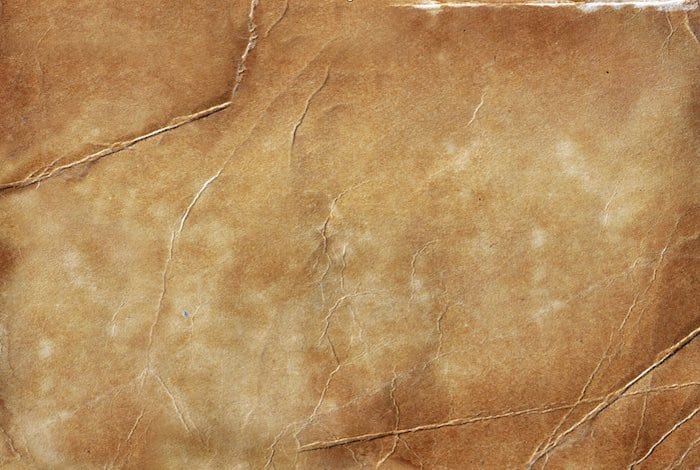 eponym
the person behind the name