---
Biography
Born on March 5, 1794 in in Guy's Hospital, London; son of William Babington (1756-1833), physician to Guy's Hospital.
Babington studied at Charterhouse School before becoming a midshipman in the Royal Navy serving at Walcheren and Copenhagen 
1812 – East India Company College, Haileybury in preparation to join the Madras Civil Service. Earned a reputation as an oriental scholar translating various texts from Latin, Tamul and sanskrit
1819 – Returned to England to study medicine at Guy's Hospital, London, and Pembroke College, Cambridge 
1825 – MB, Guy's Hospital, London; Fellow of the Royal Asiatic Society
1828 – Fellow of the Royal Society
1829 – Exhibited the first laryngoscope – the 'glottiscope' – to the Hunterian Society of London
1830 – MD, Guy's Hospital, London; elected Fellow of the College of Physicians (1831)
1837-1840 Assistant physician to Guy's Hospital, ahead of Thomas Hodgkin (1798-1866)
1841 – Croonian Lecturer, Royal College of Physicians 
1840-1855 Full physician to Guy's Hospital; physician to the Deaf and Dumb Hospital. Resigned from Guy's in 1855 following a disagreement with the hospital administration over restriction of access of students to the hospital.
1850 – First president and one of the founding members of the Epidemiological Society of London
1863 – President of the Royal Medical and Chirurgical Society 
1865 – One of the first to describe hereditary haemorrhagic telangiectasia
Died on April 8, 1866 in Hanover Square, London
---
Medical Eponyms
Despite good evidence to the contrary, the Spanish singing teacher Manuel Patricio Rodríguez García (1805-1906) is still credited by many to have been the discoverer of the mirror for inspecting the larynx in 1854.
In fact, 26 years prior to Garcia's paper being presented to Royal Society of London, Babington had described to the Hunterian Society a similar device which had been used clinically on at least one laryngologist. Priority belongs to Babington
Glottiscope
Dr. Benjamin Babington submitted to the meeting an ingenious instrument for the examination of parts within the fauces not admitting of inspection by unaided sight It consisted of an oblong piece of looking-glass set in silver-wire, with a long shank. The reflecting portion is placed against the palate whilst the tongue is held down by a spatula, when the epiglottis and upper part of the larynx become visible in the glass. A strong light is required, and the instrument should be dipped in water so as to have a film of the fluid upon it when used, or the halitus of the breath renders it cloudy. The doctor proposed to call it the glottiscope.

Hunterian Society, 1829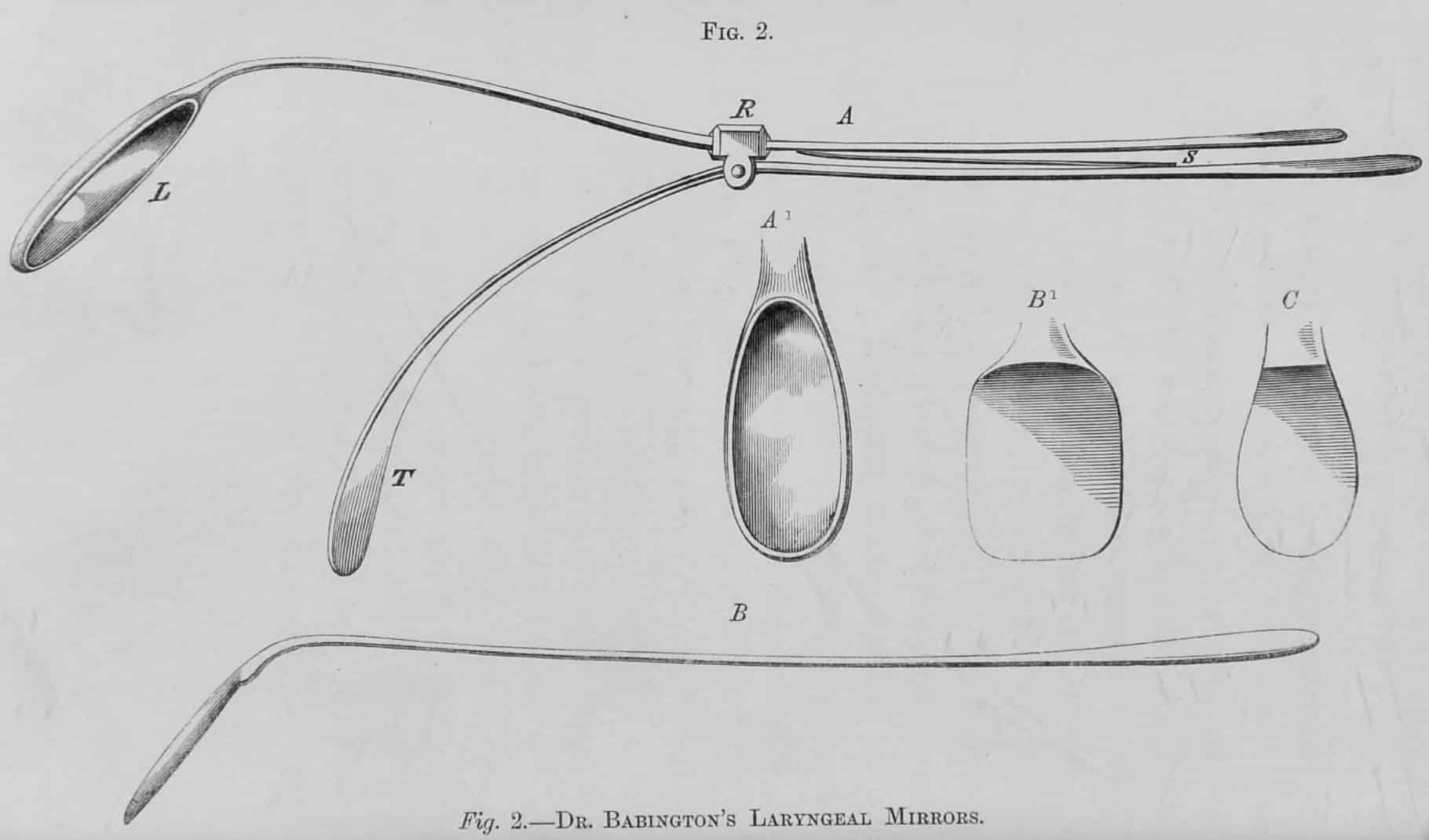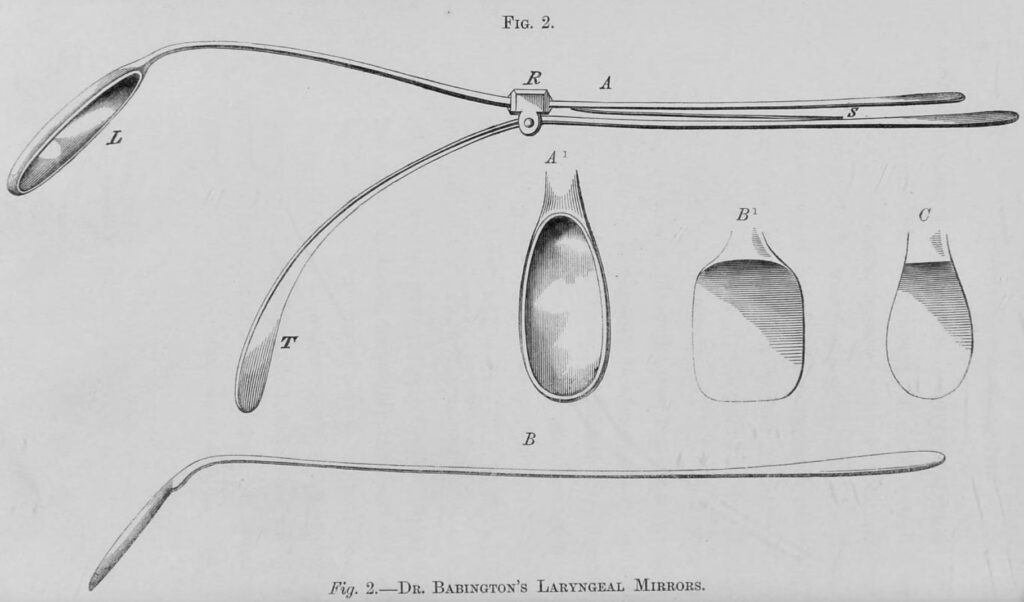 Priority of publication has long been the established touchstone, by which the disputed claims of inventors have been tested. Tried by this criterion, Babington must be regarded as the inventor of the laryngoscope

Mackenzie 1865:13
---
Key Medical Contributions
In 1864, an anomalous exanthem was epidemic in the metropolis. Benjamin Ward Richardson (1828-1896) felt the exanthem was another disease emulating scarlet fever, but distinct from it, and proposed the term Rosalia idiopathica. Babington directed the attention of the Epidemiological Society of London to the outbreak:
From the general resemblance of this eruptive epidemic to rubeola I, would propose to designate it Rubeola notha, or bastard measles

Babington 1864
The disease was later termed Rubella, German measles or third disease
---
Major Publications
---
References
Biography
Eponymous terms
---
---
eponym
the person behind the name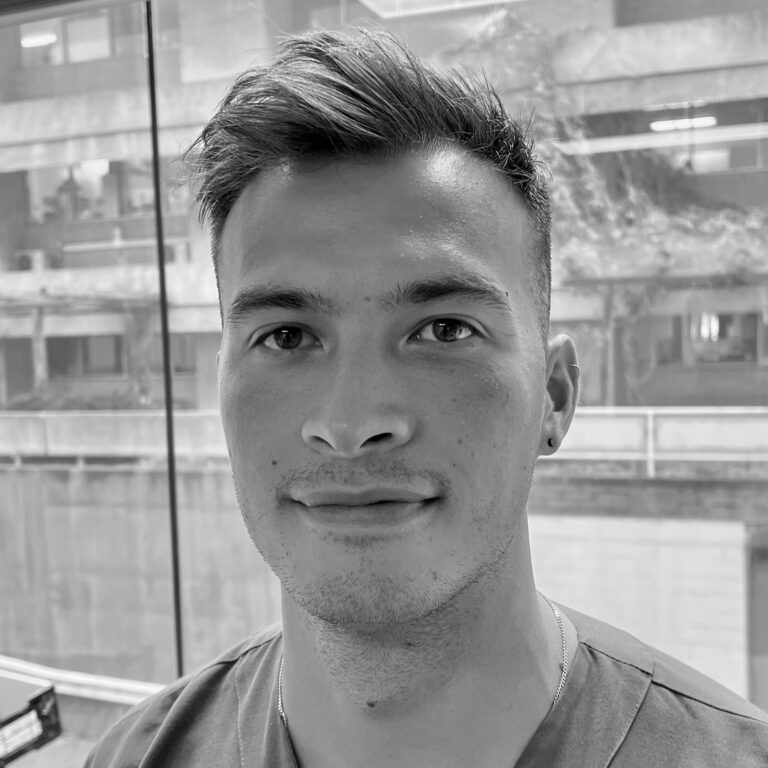 Emergency Medicine Registrar at Sir Charles Gairdner Hospital. BM BS, BMed Sci, MMed Sci from the University of Southampton.
Enjoying life in Australia currently with the view to returning to the UK to train in Anaesthetics and Intensive Care Medicine.
Associate Professor Curtin Medical School, Curtin University. Emergency physician MA (Oxon) MBChB (Edin) FACEM FFSEM Sir Charles Gairdner Hospital.  Passion for rugby; medical history; medical education; and asynchronous learning #FOAMed evangelist. Co-founder and CTO of Life in the Fast lane | Eponyms | Books | Twitter |