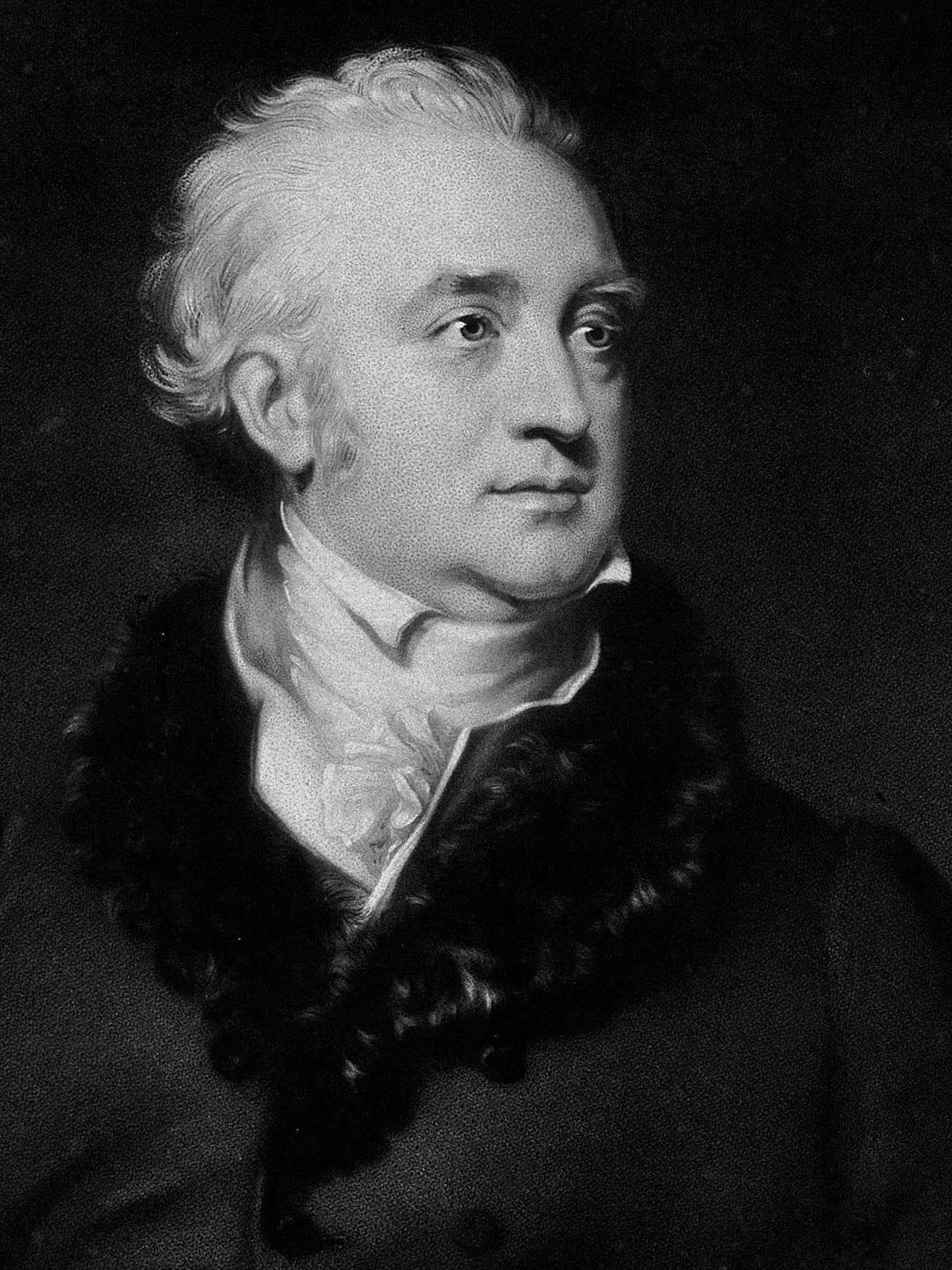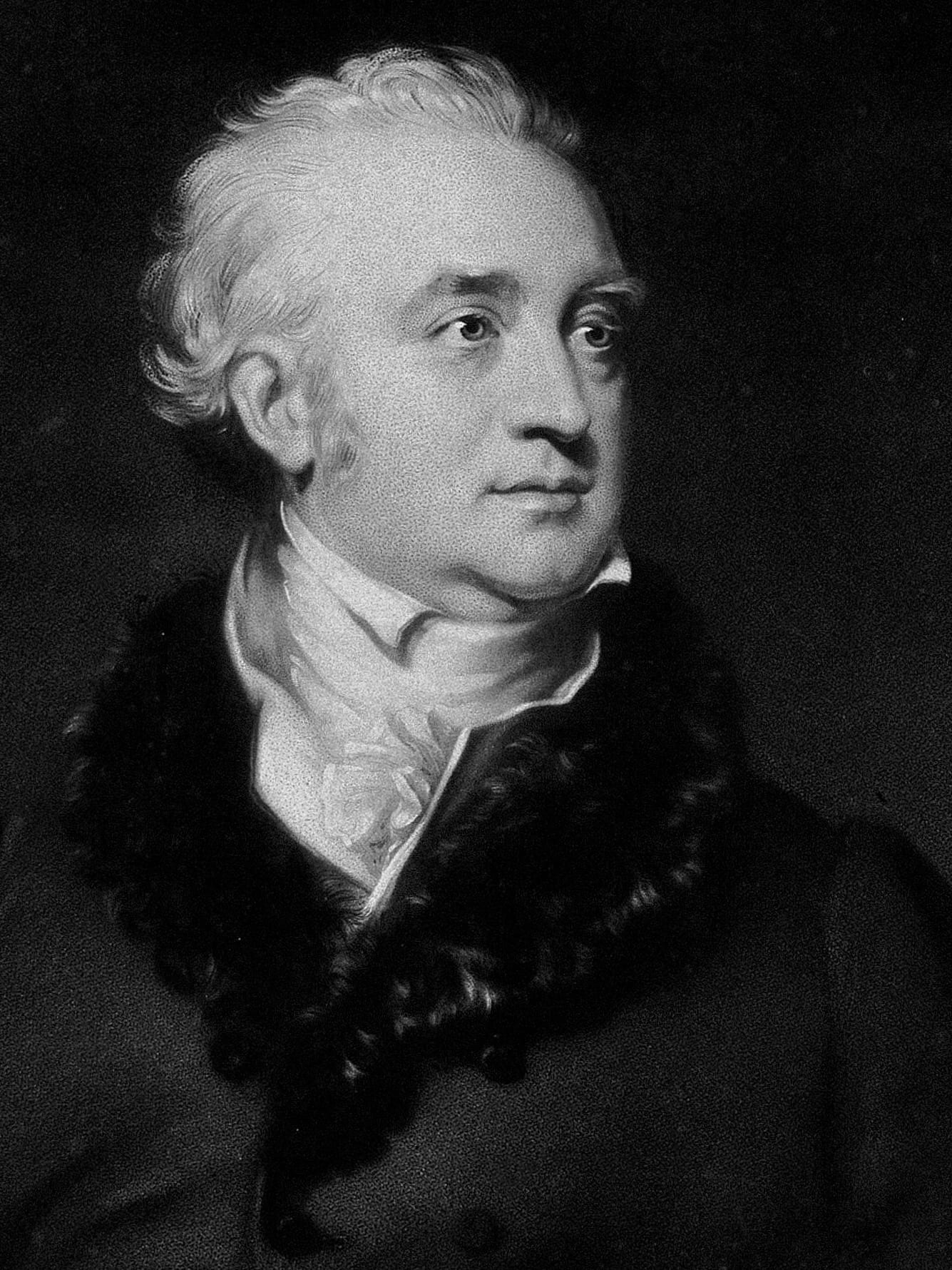 Sir Astley Paston Cooper (1768-1841) an English surgeon and pioneer in experimental surgery
Cooper was devoted to the study and teaching of anatomy, and is said to have dissected daily throughout his career. President of the Royal College of Surgeons on two occasions (1827 and 1836).
Performed various operations at a time before antiseptic procedures. The first to tie the abdominal aorta in treating an aneurysm (1817) and in 1820 he excised and infected sebaceous cyst from the scalp of King George IV.
Sir Astley Cooper is credited with the first or very early reports of sternoclavicular dislocation; Galleazi fracture; Tillaux Fracture; and the Monteggia fracture
---
Biography
Born August 23, 1768 in Norfolk
Died February 12, 1841 in London
If you are too fond of new remedies, first you will not cure your patients; secondly, you will have no patients to cure
---
Medical Eponyms
Cooper's disease – multiple, benign cystic growths in the breast
---
Key Medical Contributions
First described the Galleazi fracture pattern in 1822 and published in his treatise on dislocations, and on fractures of the joints in 1824 some 110 years prior to Galeazzi's publication. [1824: 473–476; and plate XXVIII Fig 1,2]
One of the first to describe: Tillaux Fracture in his chapter in 1824 on dislocation of the ancle joints
Cooper described anterior, posterior, and lateral dislocations of the radial head with and without fracture of the ulna in his treatise on dislocations, and on fractures of the joints.
LATERAL DISLOCATION OF THE RADIUS. Mr. Freeman, Surgeon, of Spring-gardens, brought to my house a gentleman of the name of Whaley, aged twenty-live years, whose poney having run away with him, when he was twelve years of age, he had struck his elbow against a tree whilst his arm was bent and advanced before his head. The olecranon was broken, and the radius dislocated upwards and outwards, above the external condyle; and when the arm is bent, the head of the radius passes the os humeri. He has an useful motion of the arm, but neither the flexion nor the extension is complete.

Cooper 1824: 444
---
Controversies
War of words with Henry Earle (1789 – 1838) when he proposed that neck of femur fractures could unite with conservative management only… Upon reading this work, Sir Astley Cooper was heard to exclaim 'Good God! Is this written by an English surgeon ' and charged Earle with misleading the rising generation of surgeons. Acrimonious discourse at a meeting of the London Medical Society was recorded in the Lancet 1823.
I have been baffled at every attempt to cure, and have not yet witnessed one single example of union in this fracture….no argument can ever settle the question of the possibility of union, which can only be decided by observation.

Cooper 1823
…the question never can be decided in the affirmative by following the doctrines which he [Cooper] has inculcated, as the practice Sir Astley recommends and follows renders union by bone a moral impossibility…there is no actual law in the animal economy prohibiting such union. By reasoning, I have endeavored to explain the causes which have hitherto contributed to interrupt bony union, and by reasoning, I hope to induce my professional brethren not to abandon these cases as hopeless.

Earle 1824
---
Major Publications
---
References
Biography
Eponymous terms
---
eponym
the person behind the name
Associate Professor Curtin Medical School, Curtin University. Emergency physician MA (Oxon) MBChB (Edin) FACEM FFSEM Sir Charles Gairdner Hospital.  Passion for rugby; medical history; medical education; and asynchronous learning #FOAMed evangelist. Co-founder and CTO of Life in the Fast lane | Eponyms | Books | Twitter |