Description
Bouveret syndrome: rare form of gastric outlet obstruction following the passage of a gallstone from the gallbladder to the duodenum or pylorus through a bilioenteric fistula
---
History of Bouveret Syndrome
1654 Bartholin described first case ofgallstone ileus in a necropsy study
1770 Beaussier
1841 Bonnet presented the first case of duodenal obstruction (gallstone impaction in the duodenal bulb)
1890 Courvoisier published the first 131 cases of gallstone ileus, secondary to gallbladderduodenal fistul
1896 Bouveret
---
Associated Persons
---
Alternative names
---
Controversies
Did they first describe or popularise or plagiarise?
---
References
Historical references
Eponymous term review
Kosorok P. Bouveret's syndrome (gallstone ileus)–a minefield. Br J Clin Pract. 1996 Jan-Feb;50(1):59-60
Ariche A, Czeiger D, Gortzak Y, Shaked G, Shelef I, Levy I. Gastric outlet obstruction by gallstone: Bouveret syndrome. Scand J Gastroenterol. 2000 Jul;35(7):781-3.
Cappell MS, Davis M. Characterization of Bouveret's syndrome: a comprehensive review of 128 cases. Am J Gastroenterol. 2006 Sep;101(9):2139-46.
Doycheva I, Limaye A, Suman A, Forsmark CE, Sultan S. Bouveret's syndrome: case report and review of the literature. Gastroenterol Res Pract. 2009;2009:914951.
Beuran M, Ivanov I, Venter MD. Gallstone ileus–clinical and therapeutic aspects. J Med Life. 2010 Oct-Dec;3(4):365-71
Philipose J, Khan HM, Ahmed M, Idiculla PS, Andrawes S. Bouveret's Syndrome. Cureus. 2019 Apr 9;11(4):e4414.
Zheng B, Li C, Wang S. Cholecystogastric fistula presenting as pyloric obstruction: A rare case of Bouveret syndrome. Asian J Surg. 2022 Jan;45(1):635-636.
Jin L, Naidu K. Bouveret syndrome-a rare form of gastric outlet obstruction. J Surg Case Rep. 2021 May 19;2021(5):rjab183
Nasser HA, Ibrahim N, Nasser AA, Mendes VM, Zein M. Gastric outlet obstruction – looking for a syndrome: Bouveret or Mirizzi? Int J Surg Case Rep. 2021 Jul;84:106098.
Turner AR, Kudaravalli P, Ahmad H. Bouveret Syndrome. 2021 Feb 17. In: StatPearls [Internet]. Treasure Island (FL): StatPearls Publishing; 2021
---
eponymictionary
the names behind the name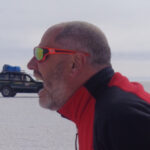 Prof. Nicolas Peschanski currently works as a Consultant in Emergency Medicine at the Urgences Adultes-SAMU-35 SMUR, Centre Hospitalier Universitaire de Rennes. Nicolas does research in Emergency Medicine at U1096 INSERM EnVI Normandy University research Unit. He's Associate Prof. teaching Clinical Medicine and Emergency Medicine at Rennes-1 University School of Medicine. Involved in the #FOAMed development, he is a current member of the french Society of Emergency Medicine Guideline Committee.
Doctor in Australia. Keen interest in internal medicine, medical education, and medical history.
Associate Professor Curtin Medical School, Curtin University. Emergency physician MA (Oxon) MBChB (Edin) FACEM FFSEM Sir Charles Gairdner Hospital.  Passion for rugby; medical history; medical education; and asynchronous learning #FOAMed evangelist. Co-founder and CTO of Life in the Fast lane | Eponyms | Books | Twitter |