Sadly, another person has died in Louisiana of Naegleria fowleri. With a fatality rate of 99% (1 of 128 people in US have survived), the fact that they died after contracting the disease is not surprising.
The US patient who lived received amphotericin B, rifampicin, miconazole, dexamethasone, phenytoin, and sulfisoxazole, although the last was stopped after diagnosis of Naegleria. Another surviving patient in Mexico received amphotericin B, rifampicin, fluconazole, dexamethasone, and ceftriaxone.
Even with the multiple drug regimens, prognosis is still dismal. Drug penetration to the organism just isn't great. The US survival was in 1978, and the Mexico survival was in 2005. Lately, miltefosine of leishmaniasis and breast cancer fame, has been shown to work in vitro against free living amebae. It hasn't been tested for Naegleria in people, but it has been tested for other non-keratitis amebic infections.
With Acanthamoeba and Balamuthia, the survival rates increased from 16% to 71% and 13% to 43%, respectively. Due to how effective it has been for those conditionsthe CDC now has a supply of this drug available to physicians. If you have a patient with suspected free living ameba infection, you can contact the CDC Emergency Operations Center at 770-488-7100 to consult with a CDC expert regarding the use of this drug.
It thankfully appears that we now have a better arrow in the quiver against this parasitic nightmare fuel.
Centers for Disease Control and Prevention (CDC). Investigational drug available directly from CDC for the treatment of infections with free-living amebae. MMWR Morb Mortal Wkly Rep. 2013 Aug 23;62(33):666. [PMC4604798]
Further Reading
Seidel JS, Harmatz P, Visvesvara GS, Cohen A, Edwards J, Turner J. Successful treatment of primary amebic meningoencephalitis. N Engl J Med. 1982 Feb 11;306(6):346-8. [PMID 7054710]
Vargas-Zepeda J et al. Successful treatment of Naegleria fowleri meningoencephalitis by using intravenous amphotericin B, fluconazole and rifampicin. Arch Med Res. 2005 Jan-Feb;36(1):83-6. [PMID 15900627]
---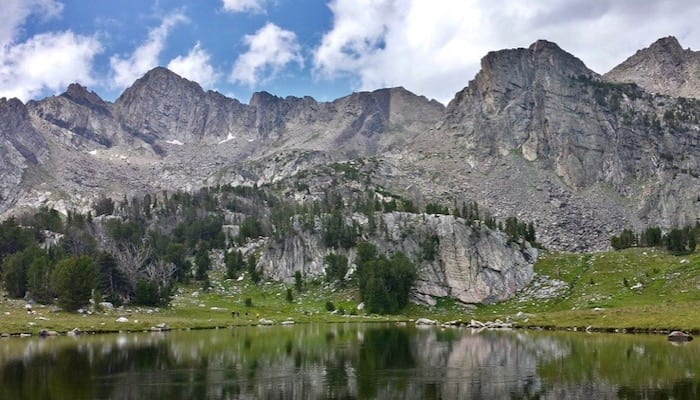 Emergency physician with interests in wilderness and prehospital medicine. Medical Director of the Texas State Aquarium, Padre Island National Seashore, Robstown EMS, and Code 3 ER.
| Read more posts | EBM gone Wild |