Guest post by Dr Andrew Tagg
Six months ago Lt General David Morrison AO (Retd) came to talk to me, and the senior medical staff at my place of work, about the importance of culture of positivity in the workplace. If you've not heard of Morrison you've probably heard some of this speech.
As a hundred senior and not-so senior colleagues bowed their heads and nodded in general agreement I wondered by such behaviour goes unchecked, often for years, in the medical establishment. I started reading up on it. I even wrote a post on it for our blog, Don't Forget The Bubbles. There have been a number of theories as to why bullying exists in schools but I wasn't really interested in how it developed but why it persists.
According to Sutton and Smith1 if you are not a bully or their victim then you are a bystander and may fall into one of four key roles.
The Assistants
The Crabbe and Goyle to Draco Malfoy
…or the Gretchen and Karen to Regina George (if that is your thing).
They join in the so-called fun, helping the bully.
The Reinforcers
The people who laugh and point fingers, providing positive social reinforcement for bad behaviour.
These ethical chameleons are the members of the team that laugh at the consultants sexist jokes, who join in the 'banter'
The Outsiders
They say nothing.
They see acts of bullying, of harassment, of discrimination and keep quiet.
Their silence provides tacit approval, allowing bullies to think, "Someone would say something if what I am doing was wrong…"
The Defenders
And then there are those that stand up against what is wrong, that want to make a difference.
They are Neville, raising the sword of Gryffindor, when nobody else will.
So does that mean most of us are outsiders, watching the behaviour take place?
As a junior ED trainee in a mid-sized hospital (some time ago now!), we used to rotate through ICU. I remember one particular intensivist who was a real bully. I actually got along OK with him, for self-preservation reasons, but you needed to know how to manage him and stay out of trouble. I'd seen him bail up a few junior staff and rip through them. At the time, it was tolerated. He was a good clinician, but a rotten bloke. The hospital needed him, so they just let it go. I didn't want to get on his bad side, so I kept my head down and spent quite a bit of time consoling others. I know how our junior staff, or any staff, feel now when they experience this, but I would be happy if they came to me. I'd sort it out..

Dr Simon Judkins, President-Elect of ACEM
I, like a lot of you, have witnessed bullying and stood by, afraid to speak out.
Afraid of possible repercussions for my career, afraid for repercussions in my daily practice and afraid, most of all, that I would be ignored. So when the Australasian College of Emergency Medicine (ACEM) set out to set up a working party to investigate the prevalence of discrimination, bullying and sexual harassment I knew I had to step up and get involved.
There have been a number of high profile surveys, most notably from the Royal Australasian College of Surgeons 2 , regarding the prevalence of bullying and harassment within their speciality but I wondered how common it was within Emergency Medicine.
Last week the college launched their survey to investigate these key issues that occur in every workplace. Only by being aware of the true breadth of the problem can we help do something about it on a broader community level.
It takes courage to speak up in public and it takes courage to revisit events from the past that may be confronting. Remember you can access your workplace employee assistance program (EAP) or your local doctors' health advisory service. ACEM has also engaged an external agency to provide support if your experience is related to any College associated activity. Details for seeking support are included in the confidential survey link.
I've seen how bullying , harassment and discrimination can really destroy confidence and performance in individuals and teams. I've experienced harassment and know how it can eat away at you. There is no doubt that we need to do a lot of work to see this culture stamped out. But we also need to know what we are dealing with so we have the data and stories to deliver the right messages and see the change we need. I want to see ACEM, Emergency Physicians and trainees, leading the charge to a culture which does not tolerate this sort of behaviour and supports people to be the best they can be.

Dr Simon Judkins
I am proud that ACEM has made a commitment to investigating the prevalence of discrimination, bullying and sexual harassment in emergency medicine, and to developing an action plan with the goal of ensuring emergency medicine is practised in a respectful and inclusive environment, free from bullying, discrimination and sexual harassment.
I encourage all members of ACEM, fellows and trainees alike, to complete the survey so that we may move forward, creating a positive workplace for all.
Discrimination, bullying and harassment, in all forms, persist because of silence. I understand the silence of the victims but there should be no silence from the onlookers, the not so innocent bystanders.
References
Sutton J, Smith PK. Bullying as a group process: An adaptation of the participant role approach. Aggressive behavior. 1999 Jan 1;25(2):97-111. [Full text PDF]
Royal Australasian College of Surgeons: Expert Advisory Group on discrimination, bullying and sexual harrassment [PDF]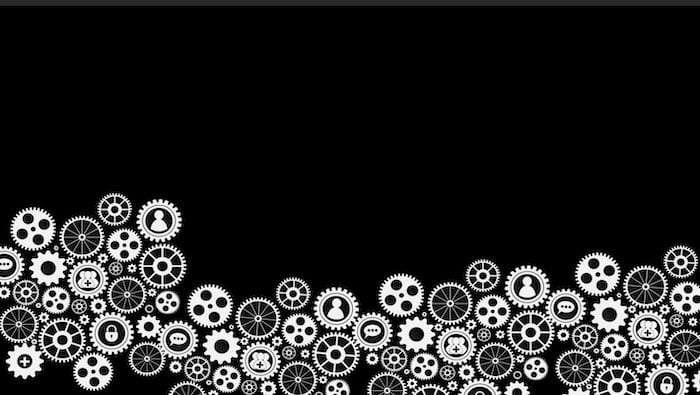 Associate Professor Curtin Medical School, Curtin University. Emergency physician MA (Oxon) MBChB (Edin) FACEM FFSEM Sir Charles Gairdner Hospital.  Passion for rugby; medical history; medical education; and asynchronous learning #FOAMed evangelist. Co-founder and CTO of Life in the Fast lane | Eponyms | Books | Twitter |