Heart in a Box – Emily Granger
Treatment of cardiac arrest requiring CPR has been transformed by the use of extra-corporeal membrane oxygenation.
Patient stabilised on this innovative therapy can be transferred for coronary angiography and possible stent intervention.
Time is critical, time is muscle! However when the muscle is gone but the other organs still work what options do we now have?
For the patient in sustained unrecoverable cardiogenic shock with neurology intact where should we go?
What therapies are appropriate and possible?
Emily Granger is a cardiothoracic and heart lung transplant surgeon with an interest in mechanical assist devices for cardiac and respiratory failure. Unfortunately known as the Transplant and ECMO magnet. Not to be updated on Australian cricket scores when operating.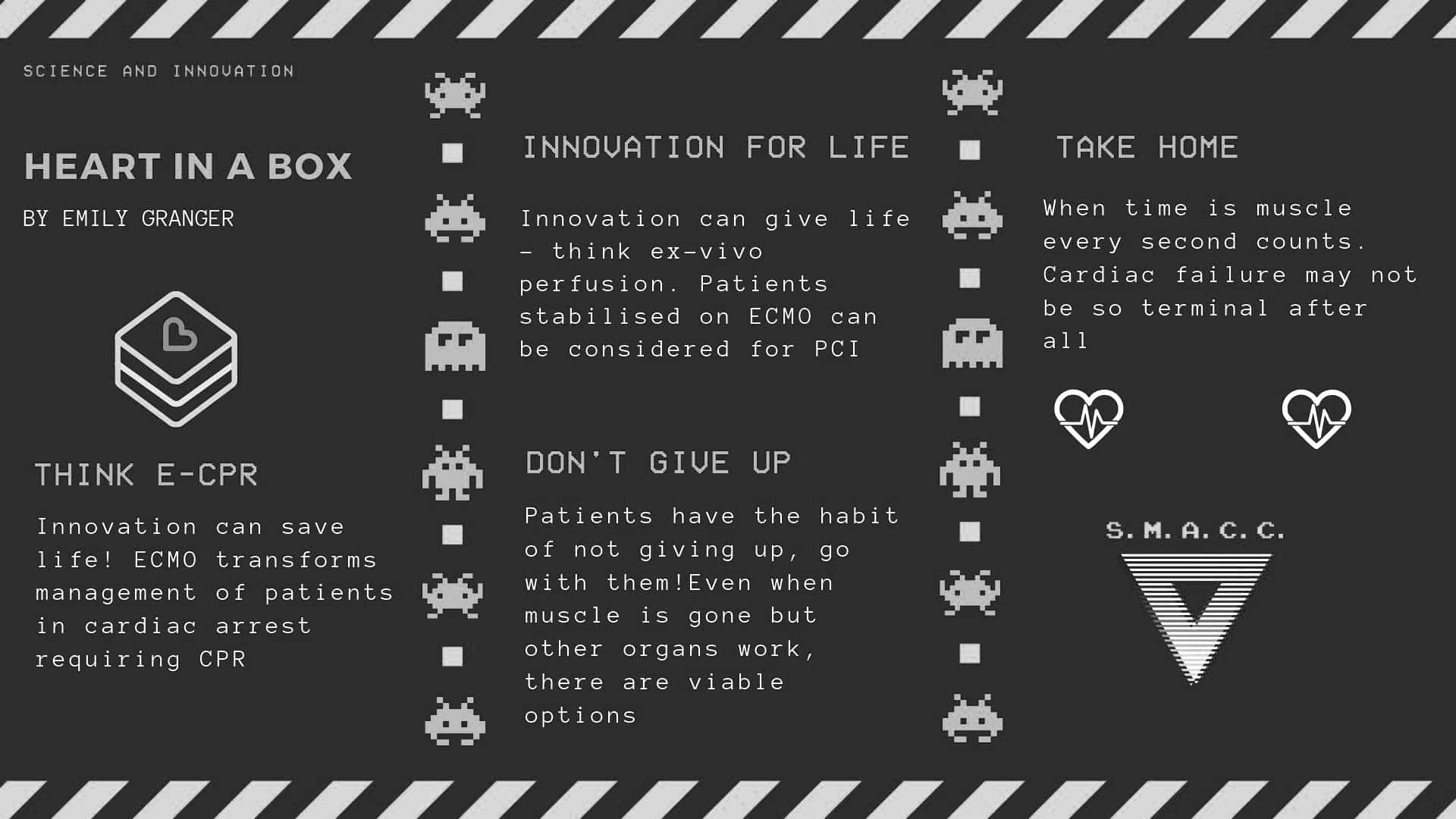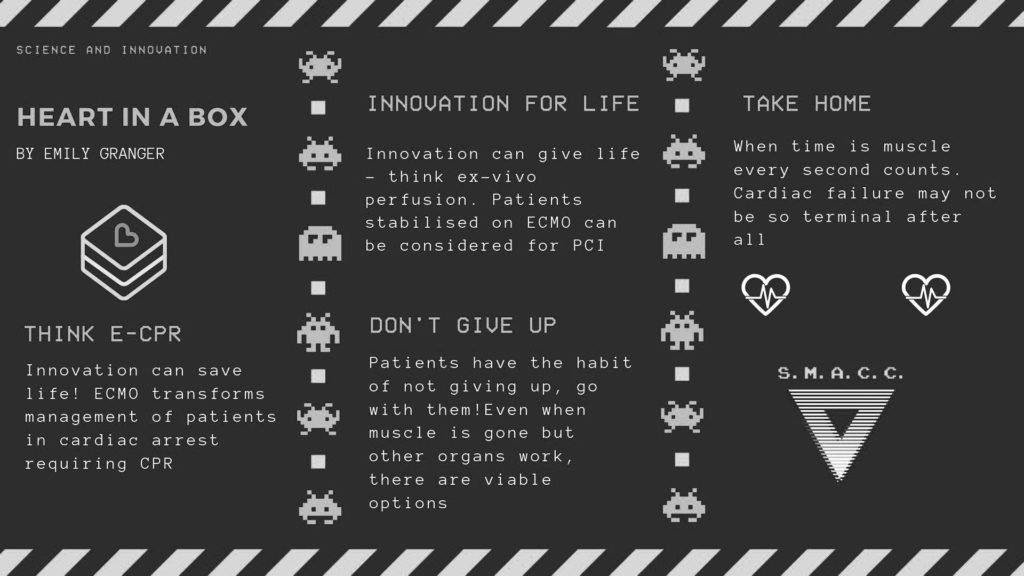 The Coda Community
Coda is a community tackling the most urgent healthcare challenges, that need action, now. Join the Coda community or online at Facebook, Twitter, Instagram, or Linkedin
CODA22: Melbourne from 3-6 April 2022, will be an unparalleled healthcare event guaranteed to inspire your practice
More SMACC…
Oliver Flower, staff specialist in Intensive Care Medicine at Royal North Shore Hospital, Sydney | CODA |