Common Trauma Radiology Misses
Andrew Dixon takes us through five Common Trauma Radiology Misses and Misinterpretations.
Andrew Dixon from Radiopaedia presents 5 classic fails; 5 common misses in trauma imaging. Learn from this rather than missing them yourself! See if you can spot the pathology before Andrew explains it to you – scroll through the scans on Radiopaedia
---
The podcast
---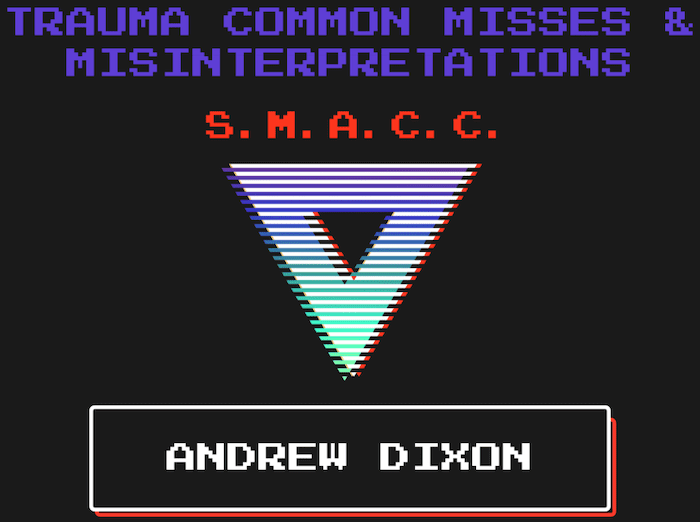 ---
Dr Andrew Dixon (@drandrewdixon) is a Consultant Radiologist and Co-Director of Radiology Training at the Alfred Hospital in Melbourne, Australia. He has primary subspecialty expertise in neuroradiology, with secondary interests in musculoskeletal imaging and trauma radiology. He is academic director at Radiopaedia.org academic director; editorial board member with the Journal of the American College of Radiology; and a University of Melbourne Honorary Senior Lecturer.
The Coda Community
Coda is a community tackling the most urgent healthcare challenges, that need action, now. Join the Coda community or online at Facebook, Twitter, Instagram, or Linkedin
CODA22: Melbourne from 3-6 April 2022, will be an unparalleled healthcare event guaranteed to inspire your practice
More SMACC…
Oliver Flower, staff specialist in Intensive Care Medicine at Royal North Shore Hospital, Sydney | CODA |