The late John Hinds stole the show at SMACC Chicago with his honest and irreverent insights into his personal experience of performing a resuscitative thoracotomy and the sequelae that followed.
The RAGE team sorely misses John's wisdom and wit, this is how we will remember him – the consummate resuscitationist.
John's key learning points are words to live by:
Prepare. Know the evidence.
Make your intentions honourable.
Do it.
Seek out the skeptics.
Never allow a wanker to bring you down.
Sign this petition to support John's passion, the improvement of trauma care in Northern Ireland.
---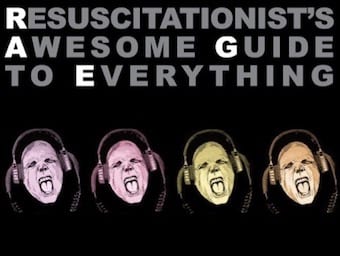 Thanks again for listening to the RAGE!
---