Used for both the acute or chronic overdose. Typically this is from the pharmaceutical agent digoxin. Other cardiac glycosides such as Oleander can be treated with digoxin immune fab.
Indications
Acute digoxin overdose
Cardiac arrest
life threatening cardia dysrhythmia
ingested dose >10mg (adult) or >4mg (child)
serum digoxin level >15 mmol/L (12 ng/ml)
serum potassium >5.5 mmol/L
Acute digoxin overdose
Cardiac arrest
Life threatening cardiac dysrhythmia
Cardiac dysrhythmia or increased automaticity not likely to be tolerated for a prolonged period
---
Administration
Place the patient in an area capable of resuscitation and on cardiac monitoring.
From the Digoxin Overdose & Response to Antibody (DORA) study, suggested doses of Digoxin immune Fab are as follows:
Acute digoxin Overdose:
A small bolus of 80mg (2 vials), repeat if necessary, titrated against clinical effect (ECG & HR), i is likely to achieve equivalent benefits with much lower total doses than previously recommended.
Chronic digoxin poisoning:
It is likely that 40 mg (1 vial) is adequate, repeat after 60 mins if there is no response.
Digoxin toxicity may recur beyond 24 hours and necessitate further administration of digoxin immune Fab. Therefore keep your patient monitored and do not discharge within 24 hours.
Cardiac Arrest:
Give 5 vials of digoxin immune Fab by rapid IV injections repeat if required.
Other cardiac glycoside poisoning:
If the patient is stable then give 2 ampoules, repeat as required until toxicity is reversed.
Up to 30 ampoules have been used to reverse oleander poisoning.
---
Adverse reactions:
Hypokalaemia
Allergy
Exacerbation of atrial fibrillation or cardiac failure
Digoxin levels will rise post administration of the immune Fab as the assays will measure both free and Fab-bound digoxin, Ask for the "free level" for more accurate serum monitoring.
---
LITFL Further Reading
---
References
Chan B. Digoxin toxicity: Management. LITFL 2018

Antman EM, Wenger TL, Butler VP et al. Treatment of 150 cases of life-threatening digitalis intoxication with digoxin-specific Fab antibody fragments: final report of a multicenter study. Circulation 1990; 81(6):1744-1752.
Bateman DN. Digoxin-specific antibody fragments: how much and when? Toxicological Reviews 2004; 23(3):135-143.
Chan BS, Buckley NA. Digoxin-specific antibody fragments in the treatment of digoxin toxicity. Clinical toxicology. 2014;52(8):824-36.
Chan BS, Isbister GK, O'Leary M, Chiew A, Buckley NA. Efficacy and effectiveness of anti-digoxin antibodies in chronic digoxin poisonings from the DORA study (ATOM-1). Clinical toxicology. 2016;54(6):488-94.
Di Domenico R, Walton S, Sanoski CA et al. Analysis of the use of digoxin Fab for the treatment of non life threatening digoxin toxicity. Journal of Cardiovascular Pharmacology and Therapeutics 2000; 5(2):77-85.
Eddleston M, Rajapakse S, Rajakanthan et al. Anti-digoxin Fab fragments in cardiotoxicity induced by ingestion of yellow oleander: a randomised controlled trial. Lancet 2000; 355(9208):967-972.
Lapostelle F, Borron SW, Verdier C et al. Digoxin-specifc Fab fragments in single first-line therapy in digitalis poisoning. Critical Care Medicine 2008; 36:3014-3018.
Woolf AD, Wenger T, Smith TW et al. The use of digoxin-specific Fab fragments for severe digitalis intoxication in children. New England Journal of Medicine 1992; 326:1739-1744.
---
Peer Review:

Emergency Physician & Head of Clinical Toxicology at Prince of Wales Hospital. VMO toxicologist for New South Wales Poisons Information Centre. PhD on the renal excretory mechanism of Paraquat. Current research interests include digoxin, methotrexate, dihydropyridine and sodium channel blocker toxicity.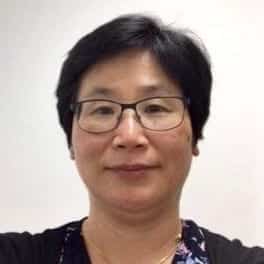 MBBS, FACEM, PhD