With the use of PoCUS now becoming an essential part of clinical assessment in critical care environments, teaching this skill must begin at a medical school level alongside history and examination. One of the challenges at this stage of training is gaining access to practical scanning that coincides with targeted educational material.
A group of medical students from Dalhousie University Medical School in Canada have compiled an open-access, easy to understand resource for the novice ultrasound user.
Under the guidance of Associate Professor of Emergency Medicine Dr David Lewis, Pat Price and his team have developed an online platform of educational videos covering the basics of scanning technique and sonoanatomy. The project coincides with a "take-home" scanning initiative from the faculty, whereby students can sign out one of six Butterfly iQ portable probes to take home and practice views taught in the curriculum.
The project overview poster contains basic transducer and probe information, machine settings, and QR codes for instructional videos.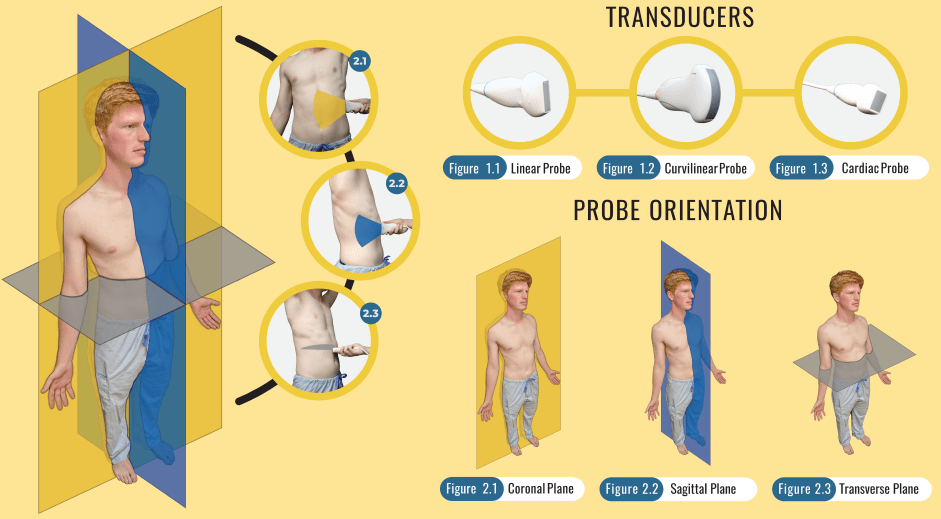 ---
Each three-minute video covers the basics of PoCUS such as cardiac examination or focussed abdominal views. These can act as either an introduction or quick review of scan technique which can be accessed whilst undertaking practical scanning.
---
The full DMNB PoCUS Club website contains a full list of resources and allows students to book probes for practice sessions including a convenient QR Code Poster Handout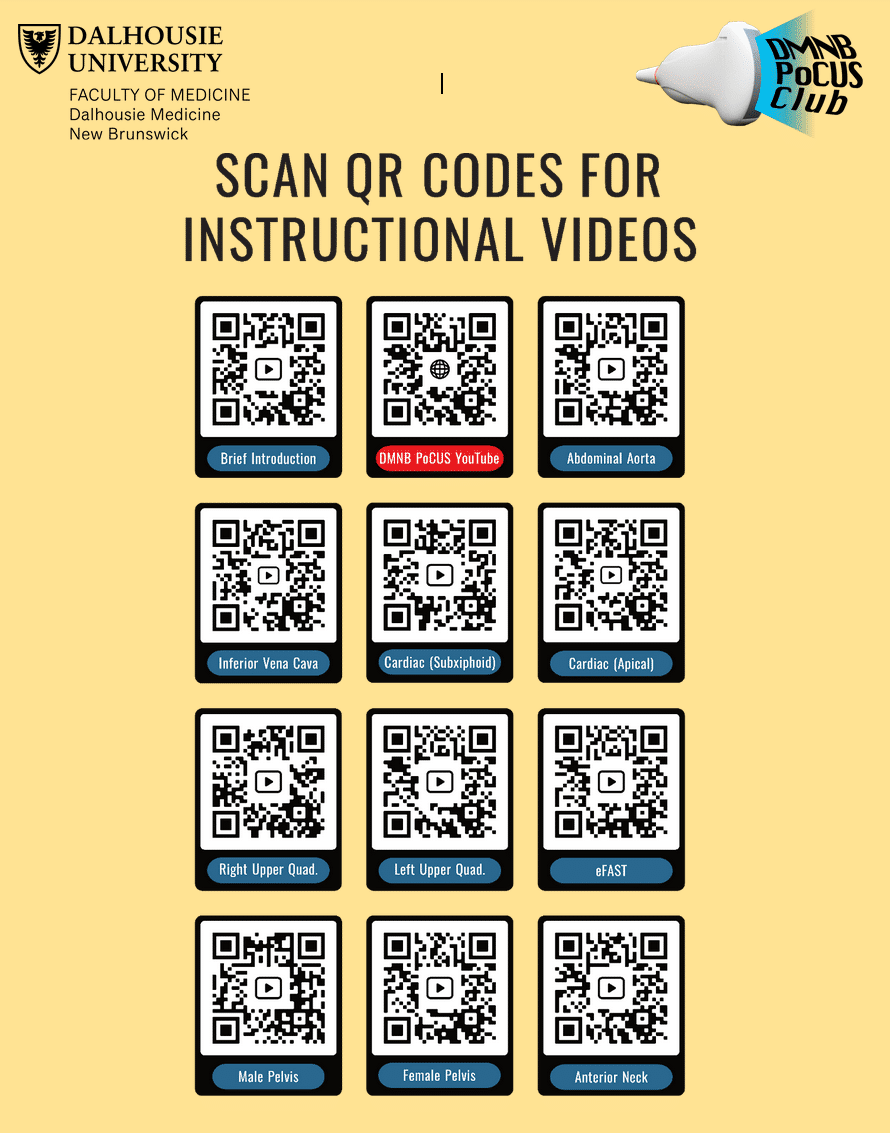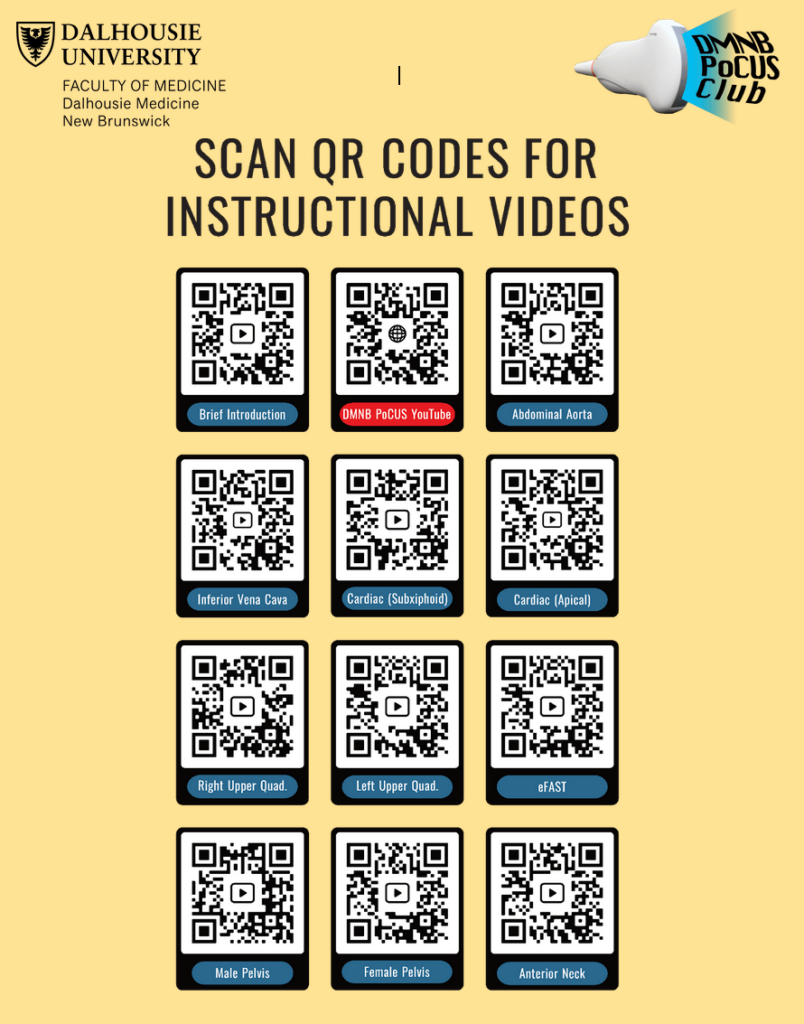 ---
Further reading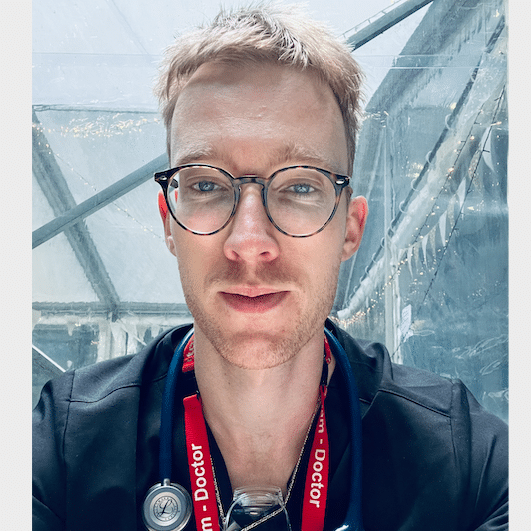 MBBS (UWA) CCPU (RCE, Biliary, DVT, E-FAST, AAA) Adult/Paediatric Emergency Medicine Advanced Trainee in Melbourne, Australia. Special interests in diagnostic and procedural ultrasound, medical education, and ECG interpretation. Editor-in-chief of the LITFL ECG Library. Twitter: @rob_buttner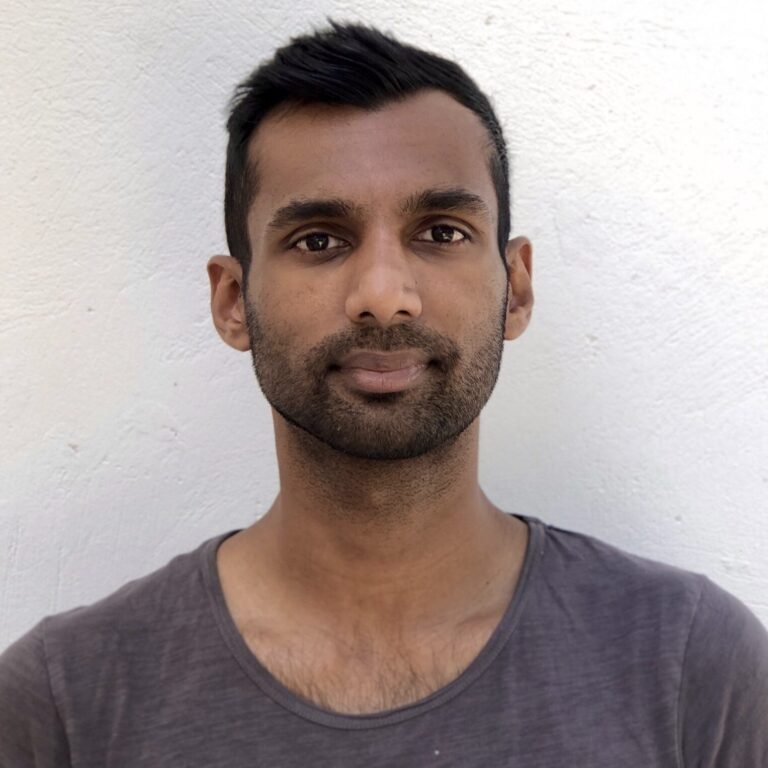 MBChB, PGCert (Public Health), PGDip (Medical Ultrasound). UK Emergency/Critical Care trainee, ex-Melbourne. Fuelled by coffee and ultrasonic frequencies. Twitter: @NishCherian