Do ski helmets cause risk compensation?
Tragic news from the French Alps this week. Michael Schumacher, who successfully navigated a Formula 1 career without severe injury, fell at the Meribel ski resort. Reports are that he was skiing with company and wearing a helmet. However, he was off the groomed trails when he apparently fell into some rocks and was knocked unconscious. Ski patrol came quickly and they medevaced him to Grenoble Hospital, where he received craniotomies for intracranial hematomas and cerebral edema. When I say quickly, it isn't hyperbole. Witnesses report the helicopter was on the ground 8 minutes after the fall, with a physician on board.
Mr. Schumacher is an accomplished skier, and certainly this is not a commentary on his personal risk behavior. The helmet likely is what allowed him to make it to the hospital at all, per his anesthetist. The question is whether wearing helmets causes skiers in general exhibit riskier behavior on the slopes. Since many resorts, some municipalities, and even entire countries are requiring helmets, if their use somehow caused worse injuries it would call those policies into question.
This article, from the Journal of Trauma and Acute Care Surgery, attempts to answer that question. Their stated objectives were:
Does helmet use increase or decrease the rate of fatal and nonfatal head injury among skiers and snowboarders?
Does helmet use increase or decrease the rates of neck or cervical spine injury in skiers and snowboarders?
Is helmet use associated with higher or lower risk compensation behavior among skiers and snowboarders?
They did searches in PubMed, Cochrane, and EMBASE for articles between 1980 and 2011 that included helmets and alpine events, be they skiing or snowboarding. They didn't find any Cochrane results, but found 179 articles from the other two databases. Their inclusion criteria further narrowed this down to 16 articles. Since there are no RCTs on helmet use, the articles were a mixture of case-control, cross-sectional, case-crossover, and retrospective cohort studies. The total number of patients was 150,601, assuming none were duplicates.
The results were broken down by objective question, then by article. Helmet use did decrease head injuries among all comers. Odds ratios and percent decreases were all over the map. When it comes to neck injuries, helmet use did not appear to increase their incidence, but none of the results were statistically significant among the 6 papers. So it doesn't seem to help or hurt.
The last question of risk compensation is tougher, as it is hard to get a real answer. Surveys among participants seem to imply that people do not on their own increase their risk taking simply because they have on a helmet. This is similar to the results from hockey face mask, motorcycle helmet, and seat belt studies. Thus, in their conclusion, the authors recommend that everyone wear a helmet as a Level I recommendation, based on the preponderance of Class II data. The Level II observations they made were that helmets do not increase risk compensation or neck injuries, and their Level II recommendation is that "Policies and interventions directed toward increasing and promoting helmet use should be promoted to reduce mortality and head injury in recreational skiers and snowboarders."
The article does mention that more recent studies were better methodologically, and that media coverage of Natasha Richardson's death while skiing did cause an increase in people seeking healthcare after injuries while skiing. It also increased the use of helmets, as people conjectured whether one would have perhaps saved her life.
Of course, just like everything else, there is a counterpoint in the popular media. It relies on anecdotes for risk compensation, stating "But some medical professionals say that wearing a helmet could give skiers and snowboarders a false sense of security." No people are quoted for that statement. They also reference a paper that calls for more helmet use, so take from the New York Times what you will.
As for me, I'll wear a helmet, and I recommend you wear one as well.
Haider AH et al. An evidence-based review: efficacy of safety helmets in the reduction of head injuries in recreational skiers and snowboarders. J Trauma Acute Care Surg. 2012 Nov;73(5):1340-7 [PMC3989528]
Further Reading
---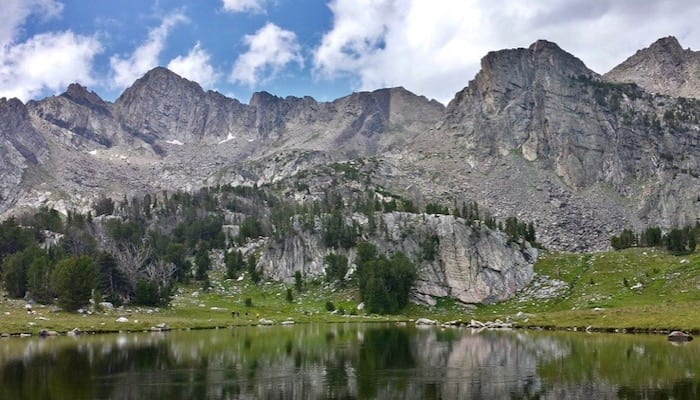 Emergency physician with interests in wilderness and prehospital medicine. Medical Director of the Texas State Aquarium, Padre Island National Seashore, Robstown EMS, and Code 3 ER | EBM gone Wild | @EBMGoneWild |