Elderly patient presenting with collapse. Clinically dehydrated. Describe the ECG.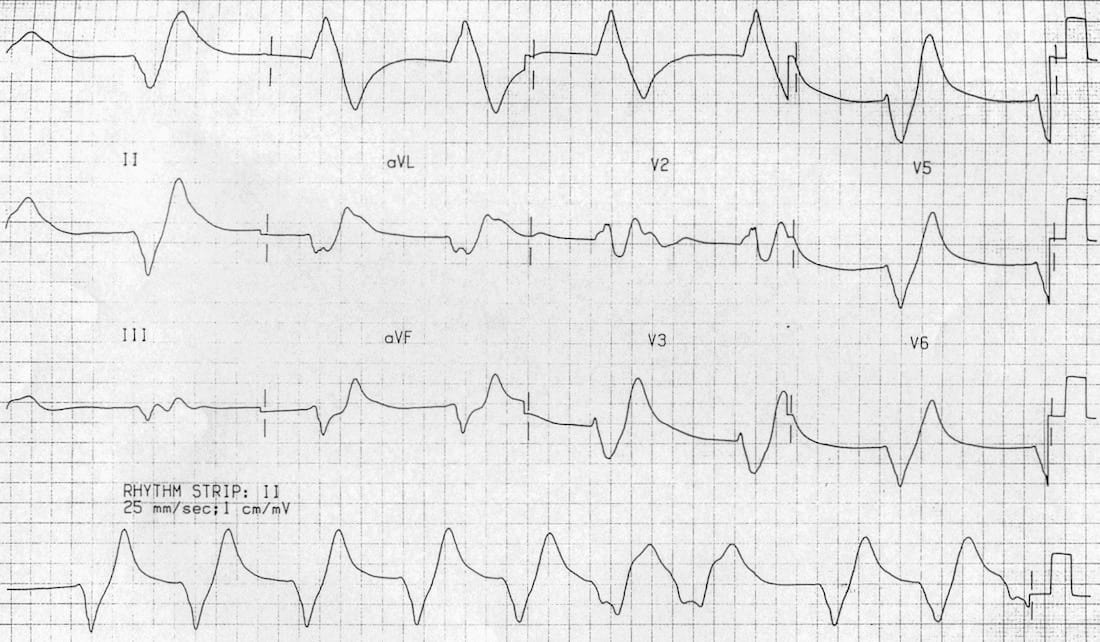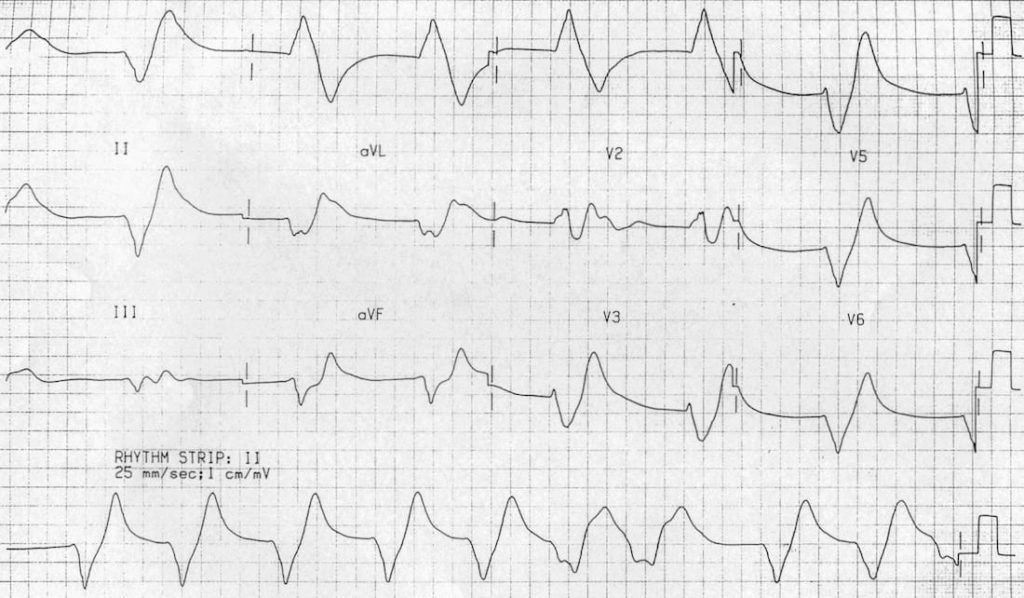 ---
Describe and interpret this ECG
ECG ANSWER and INTERPRETATION

This is a classic sine wave ECG of critical hyperkalaemia

Bradycardia (~ 55 bpm).
Bizarre-looking QRS complexes.
Gross QRS prolongation (> 300 ms).
Massively peaked T waves.

This patient had a K+ of 9.9 mmol/L!
---
CLINICAL PEARLS

Any time you see an ECG that is…

Blocked (AV block, bundle branch block)
Bradycardic (sinus brady, slow AF, junctional bradycardia)
Bizarre in appearance

… consider hyperkalaemia and check the K+ urgently!
---
---
Emergency Physician in Prehospital and Retrieval Medicine in Sydney, Australia. He has a passion for ECG interpretation and medical education | ECG Library |