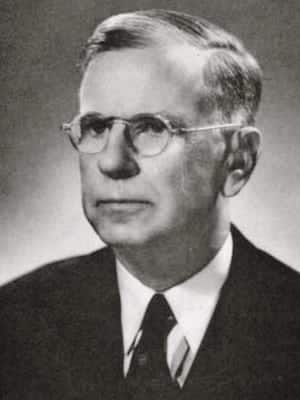 Ernest William Goodpasture (1886 – 1960) was an American pathologist.
He published renowned comprehensive experimental research in viral biology on numerous viral diseases, such as mumps, intra-axonal transmission of herpes virus in experimental encephalitis, and observations of live virus present in some cellular inclusions. In 1939, Goodpasture co-published a breakthrough work on cultivating the fowl-pox virus on chick embryos, which led to vast adoption of this viral cultivation method.
In addition to his pioneering research, Goodpasture was a proficient pathologist and teacher, holding numerous professor appointments throughout his career.
Goodpasture is eponymous with Goodpasture syndrome (1918), after autopsy descriptions of a young man who had hemorrhagic consolidation of the lungs and glomerulonephritis following influenza infection.
---
Biography
Born 17 October 1886, Montgomery County, Tennessee
1903-07 – Completed B.A. degree from Vanderbilt University, Tennessee
1908-12 – Graduated with M.D. degree from the School of Medicine, Johns Hopkins University
1912-15 – Further postgraduate training supported by a Rockefeller Fellowship as a fellow, instructor, then resident pathologist under Nobel Laureate George Whipple, in the Department of Pathology of Johns Hopkins University
1915-18 – Resident pathologist at Brigham Hospital, and instructor in pathology at Harvard Medical School
1918 – Lieutenant, Junior Grade, U.S. Naval Reserve Force during WW1, serving as a pathologist in the laboratories of the Chelsea Naval Hospital, where he performed autopsies on patients during the influenza pandemic
1919-21 – Assistant professor of pathology at Harvard Medical School Department of Pathology
1921-22 – Travelled briefly to Manila, Philippines to undertake research as an assistant professor of pathology, then head of the Department of Pathology in the College of Medicine and Surgery of the University of the Philippines
1922 July-1924 – Director of the 'William H. Singer Memorial Research Laboratory' affiliated with Allegheny General Hospital in Pittsburgh
1924-55 – Professor of Pathology and pathologist at the School of Medicine of Vanderbilt University

Studied abroad at the University of Vienna under Carl Rothberger, continuing studies on the neural transmission of viruses and inclusion Negri bodies of rabies
Research works focussed on the pathogenesis of viral disease, nature of viruses, and proliferation in animal body and laboratory culture
1945-50 – Dean of Medicine

1939-40 – President of the American Society for Experimental Pathology
1939 – Honourary M.S. degree from Yale University
1940 – Vice-president of the American Association for the Advancement of Science
1941 – Honourary D.Sc degree from the University of Chicago
1950 – Honourary D.Sc degree from Washington University
1957 – Honourary L.L.D. degree from Tulane University
1958 – Scientific director of the Armed Forces Institute of Pathology
1959-60– Associate in Pathology at the University of Mississippi Medical Center
1960 – Emeritus Professor of Pathology at Vanderbilt University
Died 20 September 1960, Nashville, Tennessee
---
Medical Eponyms
Goodpasture syndrome (1919) – circulating anti-GBM (glomerular basement membrane) antibodies targetted against the noncollagenous domain of the α-3 chain of collagen IV associated with glomerulonephritis and pulmonary haemorrhage. Immunofluorescence significant for immunoglobulin G on the basement membrane in renal or lung tissue.
McCullum-Goodpasture stain
---
Key Medical Attributions
Goodpasture was a pioneer in the field of virology. He is renowned for developing a widely used virus culture medium of chick embryo cells, identifying the aetiology of mumps, intra-axonal transmission of herpes virus in experimental encephalitis, and demonstrating living virus in some cellular inclusions. He also published other works in non-infectious pathology, such as on haemorrhagic pancreatitis (with George Whipple), liver metabolism of fibrinogen, cell overgrowth and the development of cancer.
---
Controversies
Goodpasture performed autopsies on patients in a 1918 flu epidemic (note influenza was not isolated until 1933) and he was interested in what was killing these young men. He found two unusual patients. One patient was an 18-year old who had:
extensive hemorrhagic consolidation of the lungs associated with focal necrosis of alveolar walls and hyaline membranes as well as necrotising and proliferative glomerulonephritis
The sections were discarded and Goodpasture thought nothing more of his 1919 report until Drs Clare Stanton and Dr John Range reviewed his literature after having similar patients in their Melbourne Hospital in the 1950s. They wrote an article in 1958 stating:
… as the ethology of the condition is obscure, brevity and precedence are urged to justify the name 'Goodpasture syndrome.
Dr Goodpasture wrote to the two communicating that his name should not be attached as he had not fully studied the disease.
---
Major Publications
Goodpasture EW, Whipple GH. Acute haemorrhagic pancreatitis. Surgery, Gynecology and Obstetrics. 1913;17:541-47.
Goodpasture EW. Fibrinogen. II. The association of liver and intestine in rapid regeneration of fibrinogen. Am. J. Physiol. 1914;33:70-85.
Goodpasture EW, Burnett FL. The pathology of pneumonia accompanying influenza. United States Naval Medical Bulletin. 1919;13(2):177-97.
Goodpasture EW. Bronchopneumonia due to hemolytic streptococci following influenza. J Am Med Assoc. 1919;72:724-25.
Goodpasture EW. The significance of certain pulmonary lesions in relation to the etiology of influenza. American Journal of Medical Sciences. 1919;158 (6):863. [Goodpasture syndrome]
Goodpasture EW, Teague O. The occurrence of intranuclear inclusion bodies in certain tissues of the rabbit inoculated directly with the virus of herpes labialis. Proc Soc Exp Biol Med. 1923;20:400.
Goodpasture EW, Teague O. The transmission of the virus of herpes febrilis along sensory nerves with resulting unilateral lesions in the central nervous system in the rabbit. Proc Soc Exp Biol Med. 1923;20: 545-47.
Goodpasture EW, Teague O. Experimental herpes zoster. J Am Med Assoc. 1923;81:377-78.
Goodpasture EW. The pathways of infection of the central nervous system in herpetic encephalitis of rabbits contracted by contact, with a comparative comment on medullary lesions in a case of human poliomyelitis. Am J Pathol. 1925;l(l):29-46.
Goodpasture EW. Certain factors determining the incidence and severity of herpetic encephalitis in rabbits. Am J Pathol. 1925;l(l):47-55.
Woodruff AM, Goodpasture EW. The susceptibility of the chorio-allantoic membrane of chick embryos to infection with the fowl-pox virus. Am J Pathol. 1931;7(3):209-22.
Goodpasture EW, Johnson CD. The etiology of mumps. Am J Hyg. 1935;21(l):46-57.
---
References
---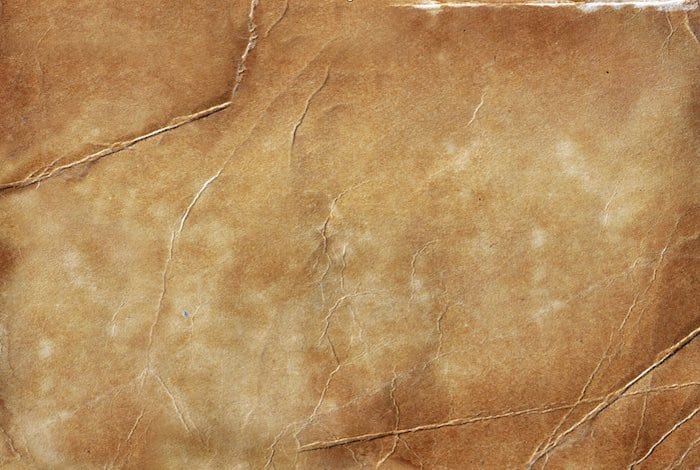 eponym
the person behind the name