Fever in the returning traveler
The patient who returns from vacation with a fever is often a diagnostic dilemma. Unfortunately, up to 1 in 5 travelers to the developing world will get one within a few weeks of their trip. So how do you come up with a logical, evidence based diagnostic workup for a fever of unknown origin?
Thankfully, these authors reviewed the literature and came up with an easy to follow algorithm to work up a patient. It includes:
Taking a detailed history

Dates of travel
Exposures (Food, water, sex, animals, sick people, INSECTS)
Prophylaxis, either pretravel or during
Illnesses during the trip, and medications
Exposures after travel, as not all fevers come from the travel itself

Performing a thorough physical exam

Abdomen for hepatosplenomegaly
Eyes for conjunctivitis
Lymph nodes
Skin for rose spots, maculopapular rashes, petechiae, or purpura
Neurologic for AMS

Specific initial lab tests

CBC with manual diff
Chemistries and LFTs
Pancultures: stool, urine, blood
Urinalysis
Thin and thick blood smears

Knowlege of geographic distribution of diseases

Dengue and malaria are widespread
Plasmodium vivax in the New World, P. falciparum in Africa, and non-P. falciparum in Asia
Rickettsia, schistosomiasis, and filariasis in Africa
Enteric fevers (typhoid and paratyphoid) are common in South Central Asia

Knowlege of incubation period for diseases
Sadly, most of the evidence is consensus level or worse, so expect a lot of atypical presentations and results. It does make sense to not just fly off the handle and start ordering West Nile titers on everyone, but instead having a straightforward process to do it. They show this with three case vignettes that are great for adapting into some of your own simulation cases.
One last comment I have is that this paper is open access. That way, everyone can learn that a tourniquet test for dengue involves pumping a blood pressure cuff up to halfway between the patients systolic and diastolic pressure. It's positive if they've got more than 20 petechiae/inch [square inch? -JH].
References
---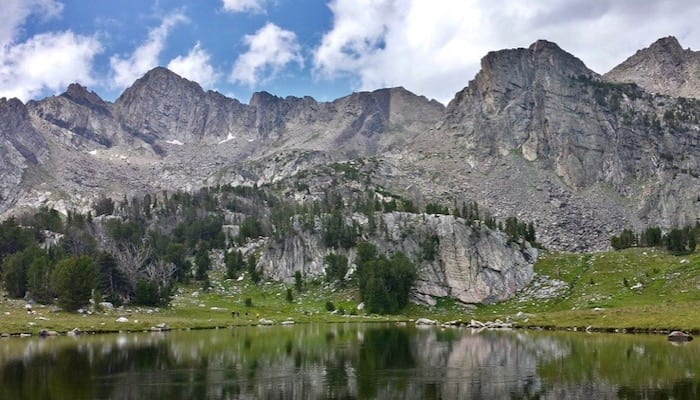 Emergency physician with interests in wilderness and prehospital medicine. Medical Director of the Texas State Aquarium, Padre Island National Seashore, Robstown EMS, and Code 3 ER | EBM gone Wild | @EBMGoneWild |