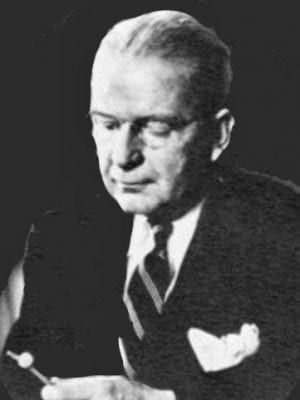 Frederic Eugene Basil Foley (1891-1966) was an American urologist and inventor.
A man of the arts before his time in medicine, Foley had a keen interest in prose, having studied and taught English in his younger days.
Foley brought a number of innovations to the field of urology and invented various devices as novel solutions to longstanding problems he and his colleagues encountered. Because of these achievements and his constant drive for innovation and moving forward, Foley is often considered a pioneer for his time.
Foley's most well-known invention and eponym is undoubtedly the Foley Catheter; a medical device that is seen and used commonly worldwide.
---
Biography
Born on April 5, 1891 in St. Cloud, Minnesota.
1914 – Bachelor's Degree in English Language, Yale University.
1918 – Doctor of Medicine, Johns Hopkins School of Medicine.
1918-1920 Postgraduate study in surgery and pathology under William Halsted.
1920-1921 Member of the surgical house staff of the Peter Brigham Hospital in Boston, Massachusetts, under Harvey Cushing.
1922 – Urologist at Ancker Hospital (now known as Regions Hospital), St. Paul, Minnesota.
1929 – First described the use of a self-retaining balloon catheter.
1937 – Certified as a urologist by the American Board of Urology; published the paper which fully described his eponymous catheter.
Died on March 24, 1966 of lung cancer.
---
Medical Eponyms
Foley catheter (1929)
In 1929 Foley first described a self-retaining balloon catheter (haemostatic bag catheter). The purpose of the device was to provide simultaneous urethral catheter drainage of the bladder and hemostasis following transurethral resection of the prostate.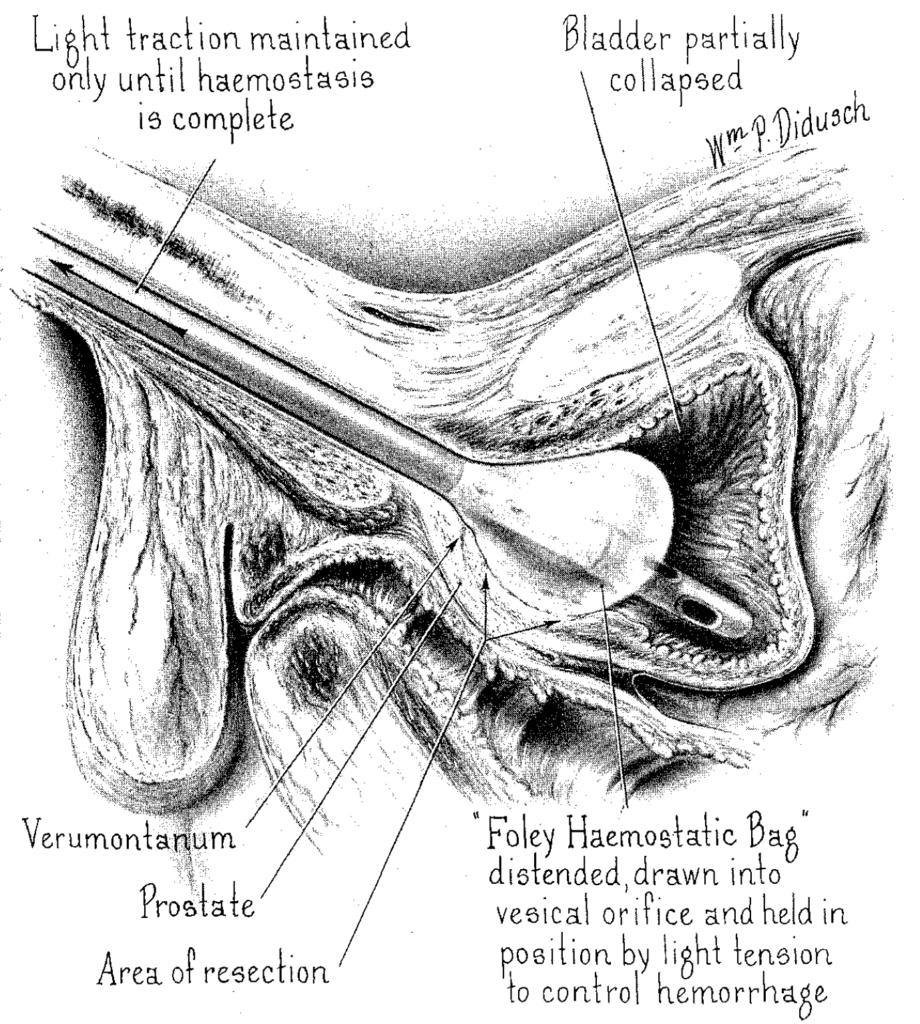 During the 1930's, Foley further developed his design in an attempt to provide continuous drainage of the bladder. The Foley his catheter concept included an inflatable balloon towards the tip of the tube which when inflated within the bladder maintained the catheter in place without external taping or strapping.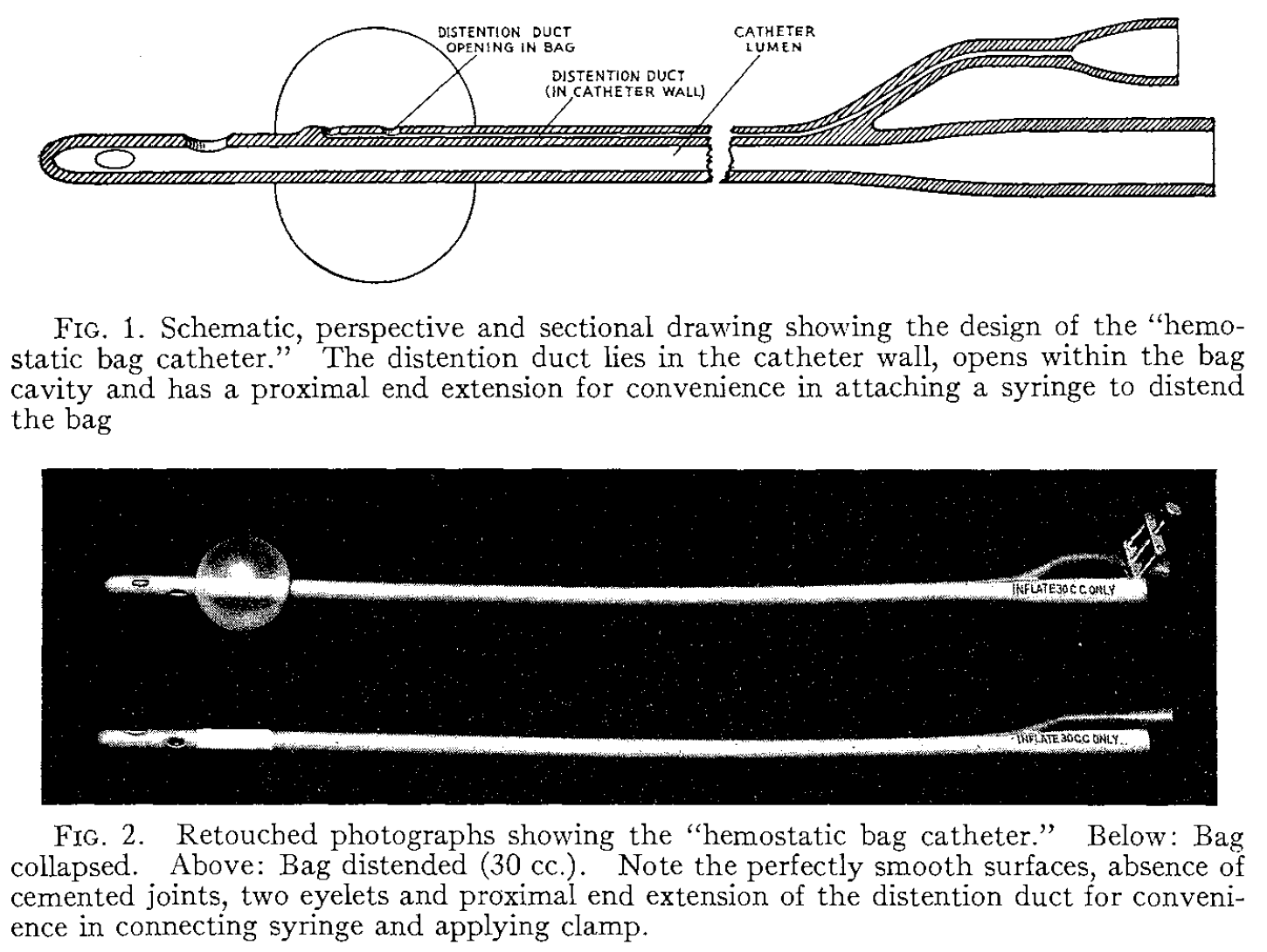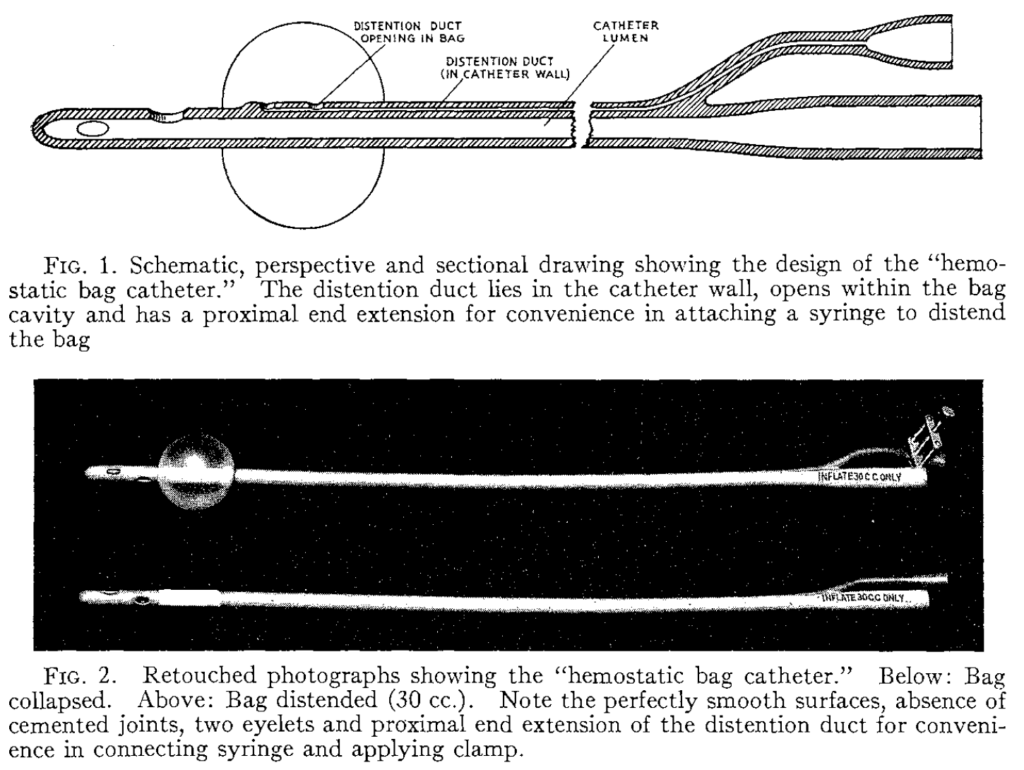 The finally perfected catheter was exhibited by American Anode, Inc., at the American Medical Association meeting at Atlantic City, June 14, 1935 and later the same month before the American Urological Association at San Francisco.
Following his presentation to the Foley took no steps to protect their innovation. On June 9, 1936, a patent describing a method for catheter production identical to Foley was awarded to Paul A. Raiche, of the Davol Rubber Company. In October 1936, Foley applied for the patent, and was awarded this after appearing before the patent office Board of Appeals. Raiche appealed this decision, which was overturned and the patent stayed with Raiche. Despite the patent ownership, the C. R. Bard Company of New Jersey commenced manufacture and distribution of the 'Foley catheter'
---
Other eponyms
---
Interesting Facts
Foley initially had a keen interest in the developing field of neurosurgery, being a protégé of the famous Dr. Harvey William Cushing and even going as far as to author and present four papers in the field of neurosurgery detailing the use of. Cushing was equally impressed with his pupil's work, and offered to let him stay on as a permanent assistant. However, Cushing could only offer Foley a meagre $250 a month for his services which Foley, who was married with two daughters to support, was forced to decline. Foley subsequently decided to abandon the field of neurosurgery and instead pursue a career in urology.
There is also a popular rumour that Foley's time with Cushing is what lead him to land his first job as a urologist. It is said that when Foley approached Dr. Arthur B. Ancker, the hospital administrator at Ancker Hospital, Ancker, who was rather deaf at the time, misheard Foley's request for an appointment as a 'urologist' with one as a 'neurologist' and hired him solely based on his previous association with Cushing.
---
Major Publications
---
References
Biography
Eponymous terms
---
cite
---
eponym
the person behind the name
Lewis is an RMO at Royal Perth Hospital. He is currently interested in critical care medicine.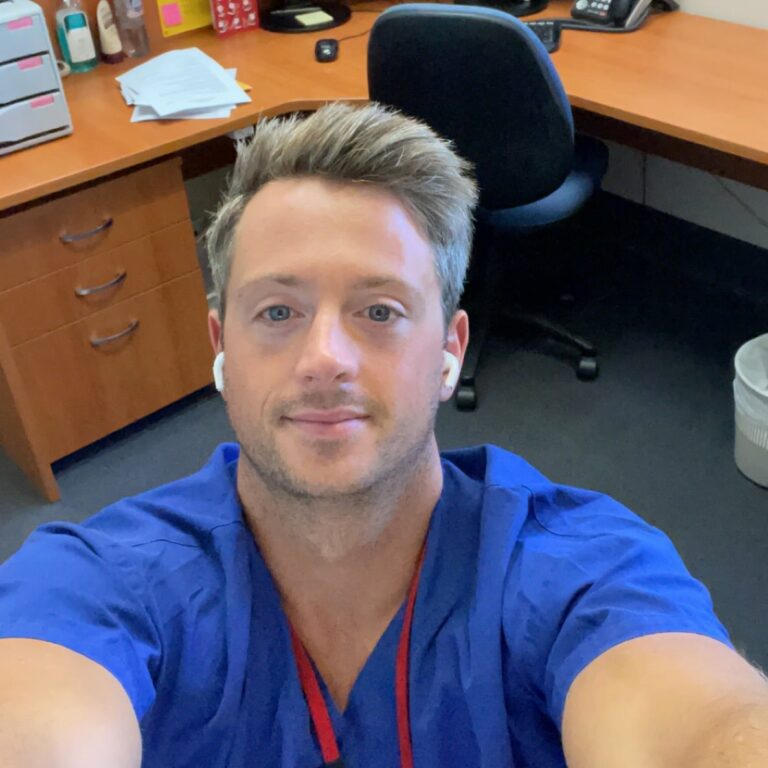 Bsc (Hons) MD from the University of Western Australia. Born and raised in Perth, Western Australia and currently working as a Urology Registrar within WA Health. Has a keen interest in health, fitness and water based sports.