Just when you thought your brain could unwind on a Friday, you realise that it would rather be challenged with some good old fashioned medical trivia FFFF, introducing the Funtabulously Frivolous Friday Five 073
Question 1
What did the Roman Emperor Constantine outlaw in 315 AD?
Reveal the funtabulous answer

The free public passage of flatus.

In doing so he repealed an earlier decree permitting this activity, made by the Emperor Claudius.
---
Question 2

What is the 'normal' quantity of flatus generated daily?
Reveal the funtabulous answer

400 to 2,400 mL daily in a healthy human at sea level, who eats a 'typical' (non-flatulogenic) diet.

This results in an average of 14 'daily flatus events' in 'young, normoflatulogenic males'. However there is wide variation in this frequency. A 28 year old male reportedly achieved 70 such events in a 4 hour period (termed 'status flatus' by Danzl) resulting in a submission to the Guiness Book of World Records. On the otherhand, in a study of the effects of bean consumption, 28% of families denied ever having passed flatus…
---
Question 3

What is HAFE?
Reveal the funtabulous answer

High Altitude Flatus Explosion (HAFE) was described by Auerbach and Miller in 1981.

HAFE typically has marked clinical significance at altitudes greater than 11,000 ft. Mountaineers are frequent victims (perpetrators?) but this particularly noxious demonstration of Boyle's law also affects astronauts, high altitude airplane passengers and ascending divers.

When the 'explosion' part of HAFE fails to occur, there is a risk of 'trapped gas dysbarism'. A case was described by Bason and colleagues in 1980 following a chamber flight to 40,000 feet. Failure of therapeutic belching and rectal release necessitated hyperbaric treatment…
---
Question 4
What is Hindenburg Syndrome?
Reveal the funtabulous answer

A somewhat politically incorrect term for the ignition of combustible gases generated in the alimentary tract.

The condition has been held responsible for a number of operating theatre fires and explosions. Surgeons tend to attribute the condition to over vigorous ventilation by anesthetists, whereas anesthetists point to the wanton use of lasers and diathermy equipment by their surgical colleagues.
---
Question 5
This man performed at the Moulin Rouge from 1892 to 1914. Due to his abilities he could blow out a candle from a distance of 1 foot. Who was he, what was the nature of his performance and how did he do it?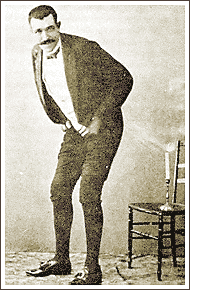 Reveal the funtabulous answer

He is Joseph Pujol, better known as Le Pétomane (péter is French for 'to break wind', –mane means 'maniac')

Pujol was a musician of sorts. Through a combination of anal sphincteric relaxation and decreased intra-abdominal pressure he 'inhaled' air into his rectum. The controlled release of this gas allowed him to hit the right notes: the tighter the anal sphincter tone on exhalation, the higher the pitch.

according to Danzl, his encore 'sing along' reliably got the audience on their feet…
---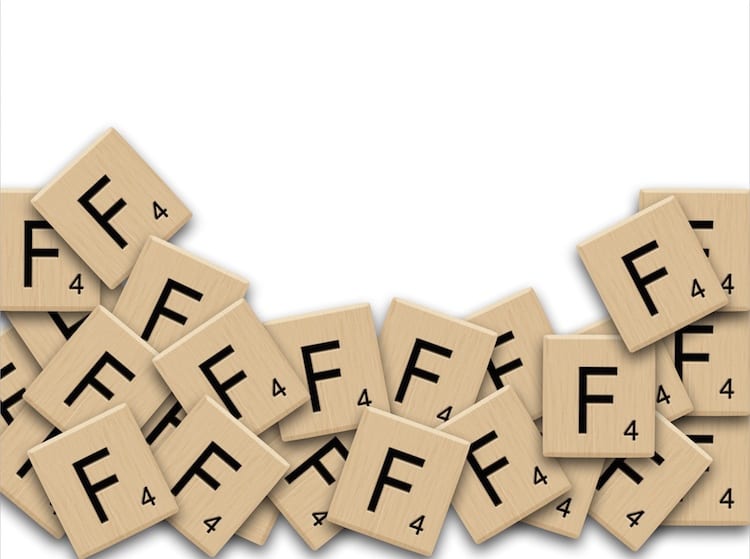 FFFF
Funtabulously Frivolous Friday Five