Funtabulously Frivolous Friday Five 322
Just when you thought your brain could unwind on a Friday, you realise that it would rather be challenged with some good old fashioned medical trivia FFFF, introducing the Funtabulously Frivolous Friday Five 322
Question 1
What disease has just been declared eradicated from Africa?
Reveal the funtabulous answer

Polio (wild type)

The independent Africa Regional Certification Commission (ARCC) for Polio Eradication officially declared on Tuesday 25th August that the World Health Organization (WHO) African Region is free of wild poliovirus. According the WHO Website:

The announcement came after an exhaustive, decades-long process of documentation and analysis of polio surveillance, immunization and laboratory capacity of the region's 47 member states, which included conducting field verification visits to each country.
The last case of wild poliovirus in the region was detected in 2016 in Nigeria.
Since 1996, polio eradication efforts have prevented up to 1.8 million children from crippling life-long paralysis and saved approximately 180,000 lives.

However, a vaccine-derived strain of the disease which can infect people where there is only partial vaccination and results in the same symptoms as the wild form, continues to circulate in Africa.

References:
---
Question 2
What body system is affected in Gianotti-Crosti syndrome?
Reveal the funtabulous answer

Dermatological.

More formally known as papular acrodermatitis of childhood, Gianotti-Crosti is a post viral rash in children and adolescents that often presents over 3 to 4 days. A profuse eruption of dull red spots develops first on the thighs and buttocks, then on the extensor surface of the elbows, hands and forearms (plus lower limb extensor surfaces), and finally on the face.

Although described as often not itchy, there can be intense pruritis.

Gianotti-Crosti syndrome. SKIN DEEP. DFTB

The main viral causes are:

Hepatitis B
EBV
CMV
Entero and Echoviruses
RSV (in smaller children and infants)

Treatment is supportive with emollients, mild steroids and antihistamines.

References:
---
Question 3
What infection is very commonly caught from pet/domestic turtles?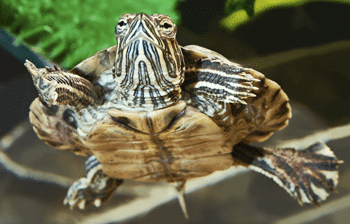 Reveal the funtabulous answer

Salmonella

All reptiles and amphibians have the potential to be carriers of Salmonella, turtles commonly carry Salmonella bacteria on their outer skin and shell surfaces.

Antibiotic treatment of nontyphoidal Salmonella enteritis is not indicated for otherwise healthy patients, rehydration is the mainstay of therapy. In most cases antibiotic therapy should be restricted to patients with severe disease, and those at risk of invasive disease or complications:

neonates and children younger than 3 months.
Patients of any age with severe diarrhoea.
Patients with invasive disease, sepsis or bacteraemia.
Patients with prosthetic vascular grafts or haemoglobinopathies.
immunocompromised patients.

Reference:

FDA – Pet Turtles
Therapeutic guidelines: Salmonella enteritis
---
Question 4
You walk past the paediatric cubicles in your ED and notice the paediatrician dangling a 3 year old, upside down, by their ankles. What is the paediatrician trying to accomplish?
Reveal the funtabulous answer

Correction of SVT using a vagal manoeuvre.

SVT is the most common arrhythmia in children with an estimated prevalence of 1 in 250 to 1 in 1000. It has a bimodal distribution, first in the first year of life, and at 6–7 years of age. AV re-entry tachycardia is the most frequent (over 70% of cases), followed by ectopic atrial tachycardia, atrioventricular nodal re-entry tachycardia, atrial flutter and junctional ectopic tachycardia.

SVTs are usually paroxysmal and occur at rest, although stress can be a trigger for some episodes. Although clinical presentation varies according to age: heart failure is quite common under one year at ~30%. Palpitations, chest pain, syncope, fatigue and dizziness are common in older children.

Bronzetti et al in 2018 tested 24 children with either upside down position or standard vagal maneuvers (blowing into a syringe). The upside-down position compared to standard vagal manoeuvres reached 67% vs 33% rate of cardioversion at a first attempt, followed by 50% vs 0% rate of cardioversion in patients who had failed the first attempt.

Reference:
---
Question 5
You begin treating a patient for sepsis but note that their lactate on a venous gas is not particularly raised, forcing you to reconsider your diagnosis. What medication could the patient be on to account for this underwhelming lactataemia?
Reveal the funtabulous answer

Beta-blockers.

In an August 2020 study, Pham et al, studied 189 patients with sepsis, 49 of whom were taking beta-blockers. They found that:

More beta‐blocked patients were male, older.
Mean serum lactate was 0.87 (95% confidence interval 0.05–1.69) mmol/L lower in those prescribed beta blockers.

To paraphrase the study: in unwell patients, hyperlactataemia has been conventionally interpreted as a marker of tissue hypoxia and hypoperfusion that leads to increased lactate generation via anaerobic glycolysis. The 'hypoxia hypothesis' as the main cause of sepsis induced hyperlactataemia has recently come under question. Recognising the role of catecholamines and beta‐adrenergic receptors in hyperlactataemia in sepsis, they hypothesised that beta blockers may block the increase in blood lactate concentration in sepsis similar to the way they can mask tachycardia.

Reference:
---
…and finally
---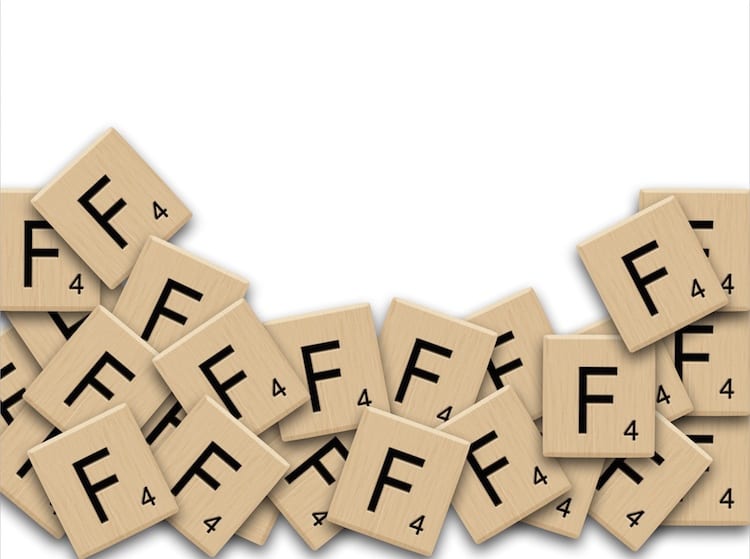 FFFF
Funtabulously Frivolous Friday Five
Dr Mark Corden BSc, MBBS, FRACP. Paediatric Emergency Physician working in Northern Hospital, Melbourne. Loves medical history and trivia...and assumes everyone around him feels the same...| LinkedIn |