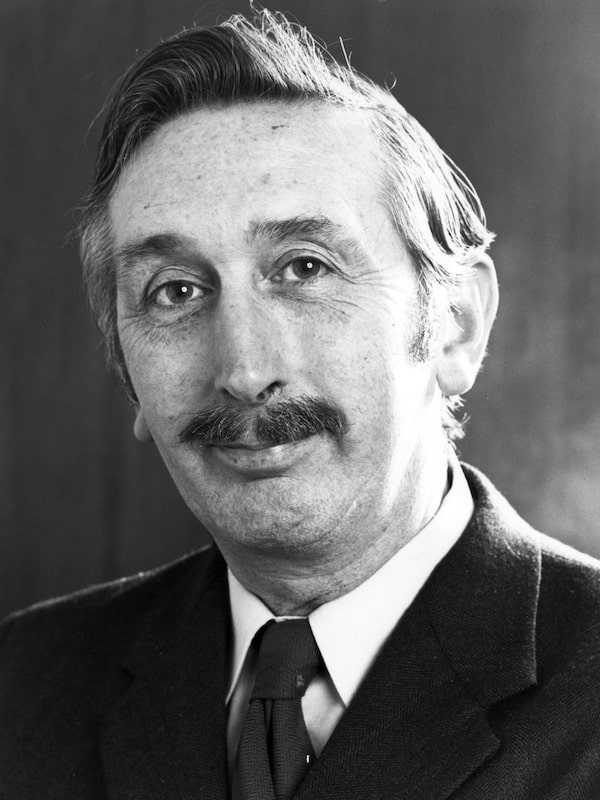 Sir Godfrey Newbold Hounsfield (1919-2004) was an English electrical engineer, famous for the invention of computerised tomography (CT) for which he shared the Nobel prize in 1979
Hounsfield was born in Newark, Nottingham; he was the youngest of five children and grew up on a farm. From an early age Godfrey was interested in the machines within the farm he grew up on, undergoing home made dangerous experiments on the farm (including throwing himself off hay stacks with a homemade glider)
He joined the RAF during the second world war where he was taken on as a radar mechanic instructor and moved to the Royal College of Science in South Kensington and then too the Cranwell Radar School. In his spare time at Cranwell he built a oscilloscope and demonstration equipment as aids for people on electronics and radar courses. His work was noticed by Air Vice-Marshall Kennedy who got him a grant to study at the House Electrical Engineering College in London.
The idea for computed topography first came to him in 1967, initially his idea was not related to medicine but a realisation that you could see into a box by taking readings at all angles around it. After this he began working on a system that would be able to take hundreds of X ray beams and create a two dimensional image of tissues. He further developed this idea to record the images on sensors as opposed to an X ray films to create mutliple slices; by placing these slices together it was possible to create a three dimensional image. Hounsfield described this technique in a patent in 1968 and it was granted four years later.
He began practising his technique on cow heads from a slaughterhouse. The first patient to undergo computed tomography was scanned in 1971 in Atkinson Morley hospital with Radiologist James Ambrose. The patient had a suspected cerebral cyst; the scan showed its exact whereabouts and cemented the clinical use of computed tomography.
He received multiple accolades for his work including a Nobel prize in 1979 and in 1981 was knighted. On receiving his Nobel prize he offered the following advice, "Don't worry if you can't pass exams, so long as you feel you have understood the subject." The Hounsfield scale was named after him.
---
Biography
Born on August 28, 1919 in Nottinghamshire, England
DFH (Diploma of Faraday House) from Faraday House Electrical Engineering College in London
1949 – Commenced work at Electrical and Musical Instrument (EMI) Ltd
1972 – Received the MacRobert award from the Council of Engineering Institutions
1975 – Elected a Fellow of the Royal Society (FRS)
1976 – Commander of the Order of the British Empire
1979 – Nobel Prize in Physiology or Medicine "for the development of computer assisted tomography" with Allan MacLeod Cormack (1924-1998); the first Nobel prize for an invention in diagnostic radiology since Wilhelm Röntgen in 1901
1981 – Received a knighthood
Died on August 12, 2004 in Kingston upon Thames, England
---
Medical Eponyms
Hounsfield unit (HU)
Hounsfield unit (HU) is a relative quantitative measurement of radio density used in the interpretation of computed tomography (CT) images. In the linear scale, the radiodensity of distilled water at a standard temperature and pressure is defined as zero hounsfield units (HU) whereas the radiodensity of air is -1000 (HU). Machines are calibrated using a 'phantom' with a known radiodensity, testing whether the machine gives the appropriate HU.
The scale runs from -1000 for air to +2000 for dense bones to over 3000 for metals. Therefore most CT machines and the software for their interpretation of images store values between -1024 to +3071.
Different body tissues and materials have different HU values, such as fat has a value between -120 to -90 and CSF is +15. This helps evaluate different underlying pathologies, such as fat content in the liver and the diagnosis of fatty liver disease. The values can also be used to determine the time scale of certain pathologies; for example subdural haematomas after the first few hours has a value of +75 to +100 but after 10-14 days has a value of +35 to +40.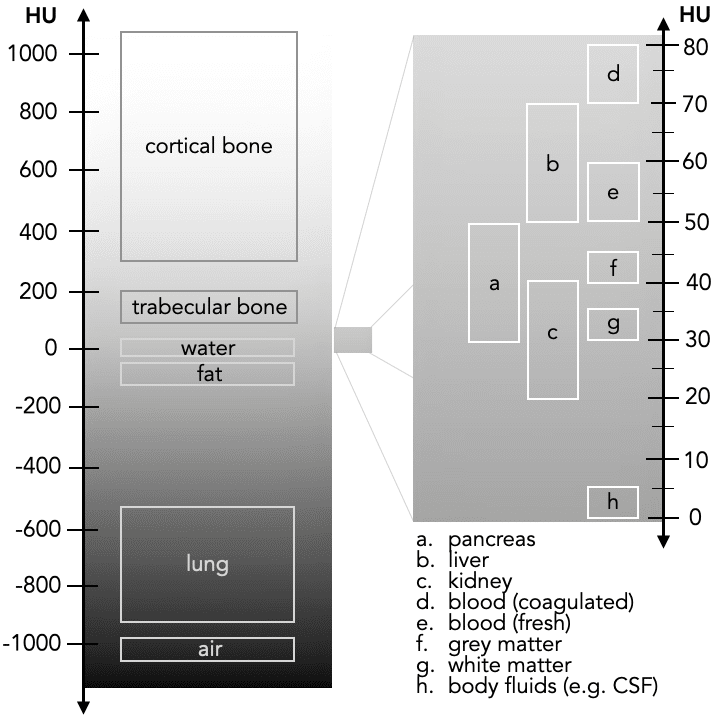 ---
Major Publications
---
References
Biography
Eponymous terms
---
[cite]
---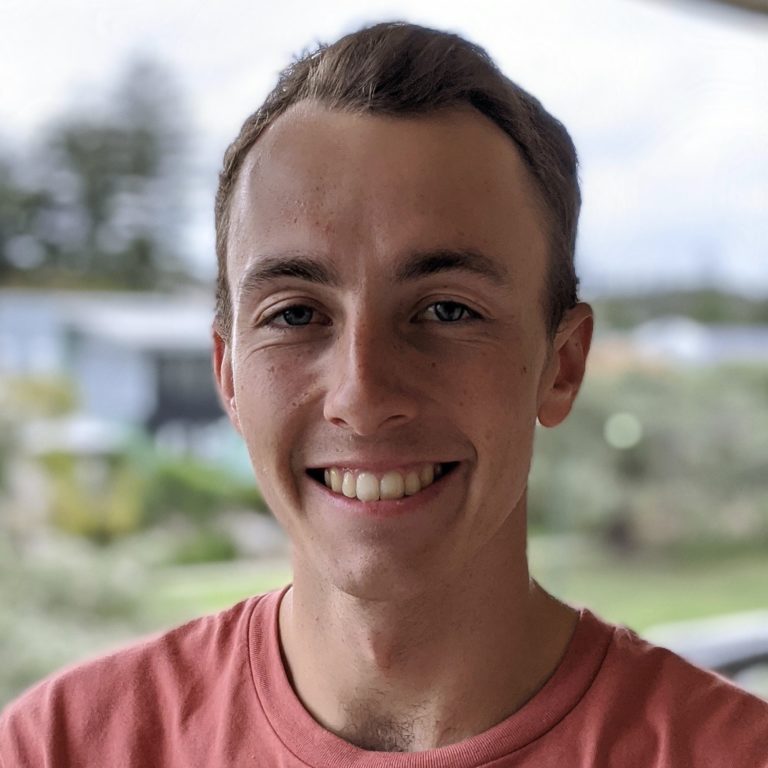 Doctor currently working in South Wales, training in anaesthetics. Graduated Leeds University with MB ChB with BSc in microbiology in relation to medicine. Special interests in emergency medicine, critical care and anaesthetics