Here's another RAGE team taster, more Cliff Reid magic from SMACC.
Biased though I may be, this is perhaps the greatest, most inspirational, and most emotionally powerful talk ever given on the art of resuscitation. Watch the video to see what Cliff can teach us about 'How to be a Hero':
… and here are the slides:
References
---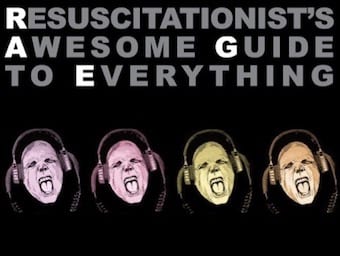 Thanks again for listening to the RAGE!
---