'How we train is how we fight' is the Sydney HEMS smaccGOLD SimWars video entry, featuring Karel Habig and Cliff Reid. It is, of course, AWESOME.
The RAGE team's sphincters are progressively tightening as the pressure to perform at smaccGOLD mounts… the conference is just a couple of weeks away.
Sydney HEMS submitted a fantastic SimWars GOLD video entry — featuring quotations from HEMS speakers at the first SMACC conference, including RAGE's Karel Habig and Cliff Reid.
Watch and be inspired…
Be inspired to train harder…
Be inspired to fight harder to save lives.
---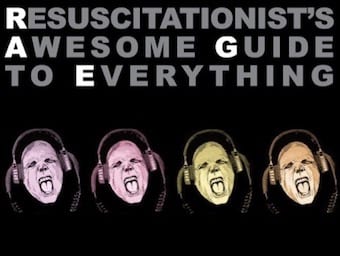 Thanks again for listening to the RAGE!
---