Illustrated Guide to ECG Interpretation
LITFL Book Review: Sparkson's Illustrated Guide to ECG Interpretation
Everything you need for easy ECG interpretation! Packed with vital information, Sparkson's Illustrated Guide to ECG Interpretation is an electrocardiography reference unlike any other. The book's format is both innovative and captivating, ensuring that readers retain a wealth of practical knowledge for accurate ECG interpretation. With crystal-clear text and incredibly entertaining illustrations, you'll be able to visualize and understand cardiac electrophysiology. Whether you're new to the subject of ECG interpretation or looking to brush up on your knowledge, this book will continue to spark your interest in ECGs for a lifetime.
About the book
From the creator of Medcomic – educational medical cartoons making learning complex medical topics easy and fun – comes Sparkson's Illustrated Guide to ECG Interpretation.
Published in 2018 this unconventional book introduces us to an ingenious way of understanding cardiac electrophysiology and learning the skills required for ECG interpretation. Sparkson, the electrical impulse, and his supporting cast including Holt-E the ECG Robot and Fibby the Heart, takes us on an adventure which provides a truly original learning experience.
Jorge Muniz is a cardiac electrophysiology PA from Orlando, Florida. with a Bachelor's degree in Biology (2009) and Master's degree in Medical Sciences (2013). Jorge both writes and illustrates the stories which guide us through the book. "I didn't want to make a book about the heart without putting my heart into it."
Appearance
An aesthetically pleasing cover as well as the eye-catching images that immediately jump out at you as you briefly flick through the book leave you intrigued. A well-structured and simple design make it an easy read. You may mistakenly think you've picked up a children's cartoon book but honestly, the quality of information inside can't be beaten.
At first appearance the 314-page long book may appear daunting for the ECG novice but it quickly becomes clear that working through the book is a fairly manageable task which starts by introducing basic concepts and then buildings on these. Many pages throughout the book are taken up by the comical illustrations that are used as an aid to explain many of the concepts throughout the book. One for the bookshelf rather than a pocket guide.
---
Content
Chapter 1: Anatomy & Electrophysiology
Chapter 2: ECG Basics
Chapter 3: Recording a 12-lead ECG
Chapter 4: Rate and Rhythm
Chapter 5: Axis
Chapter 6: Hypertrophy and Enlargement
Chapter 7: Arrhythmias
Chapter 8: Preexciation and Blocks
Chapter 9: Myocardial infarction (and friends)
Chapter 10: The Wildcard Chapter
Chapter 11: Case files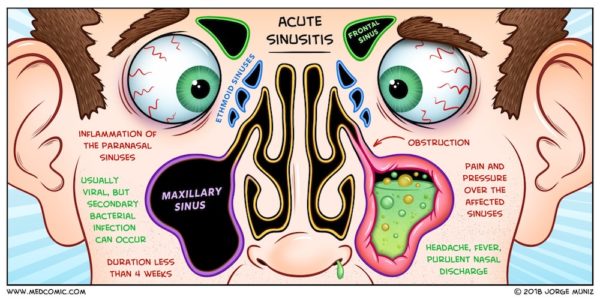 ---
What I liked
An easy to follow book with simple and clear explanations that provides the reader with information which is easy to digest
The illustrations are comical (I did giggle at a few!) and allow the reader to absorb information through the authors visual representation
It provides the reader with a systemic method of working through ECGs to ensure no abnormalities and therefore clinical diagnosis are missed
Covers an array of topics from the basics of rate and rhythm to the more advanced subjects such as the effect of drugs and other clinical conditions on ECG tracings (e.g. beta blockers, sodium channel blockers and Brugada syndrome)
The last chapter of the book is a practice session which gives you 10 cases to work through and implement ECG interpretation. It also contains a Quick Reference page with normal ECG values which is useful aide-memoir
Things to consider
A useful addition would be summaries at the end of the chapter to reiterate the key points
If you're looking for a quick on the go reference guide this probably isn't the one for you
Only a small portion of the book focuses on case studies; I'd love to see a follow up from Sparkson and friends dedicated to case studies and example ECGs which allows the reader to implement their knowledge into clinical practice
Overall
This original and entertaining learning tool really does appeal to both the verbal and visual learner. Covering the vast topics related to ECG interpretation has never had such a good narrative. Whether you're an ECG novice or well-seasoned in the topic this book can serve as your introduction to understanding ECGs or a good reference guide that's useful to brush up on your knowledge. I will certainly be using this book as a learning tool for myself as well as a teaching aid for students
---
Further Reading
---