The SMACC Clinician Educators Dragon's Den is being held on Monday 25 March 2019 in Sydney (1300-1640h). There are still spots available and you can sign up even if you are not attending the main SMACC Conference!

Are you a Clinician Educator developing or leading an education project? Are you interested in learning about other people's projects and helping them make them even better? Then this is the workshop for you! This SMACC workshop is delivered by the Australia and New Zealand Clinician Educators Network and is suitable for budding or seasoned Clinician Educators from any profession or background. All types of education projects are welcome: research, innovations, curriculum designs, and more. The workshop format involves facilitated small group discussions using a 'step-back' methodology: participants will present their projects, then listen in while their colleagues discuss the project as if it were their own, after which new learnings will be shared!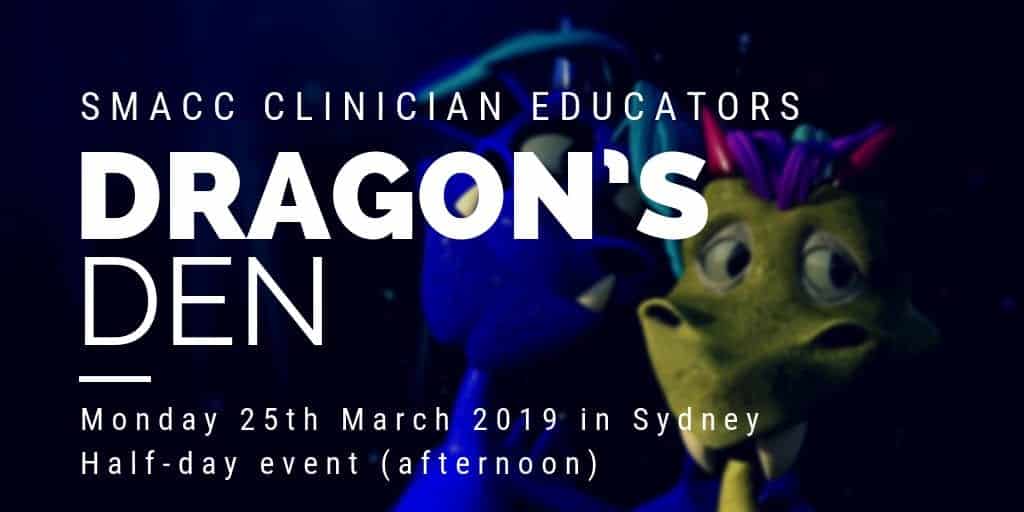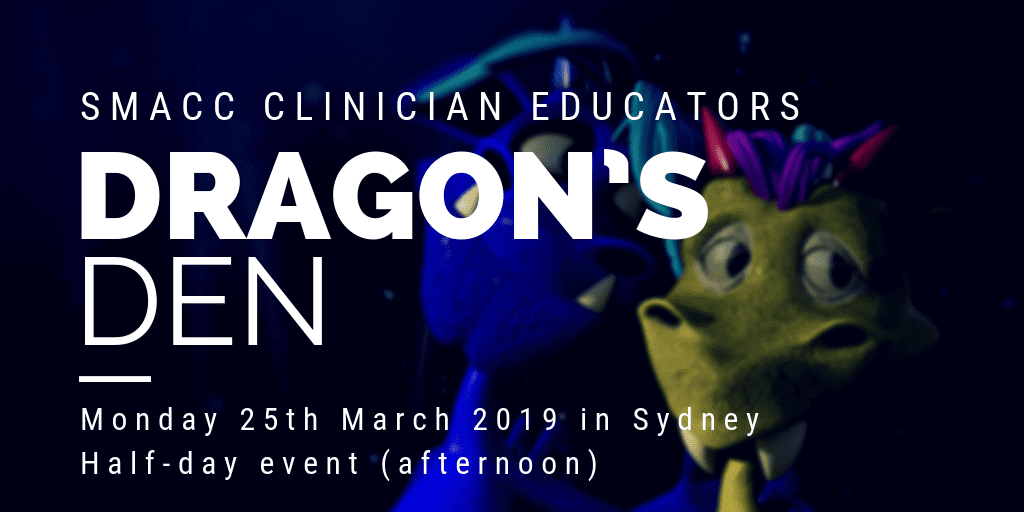 Register for the Clinician Educators Dragon's Den by going to the SMACC Pre-conference Workshops webpage and clicking on the red button (cost is AUD$100 for consultants, AUD$50 for trainees/ non-physicians).