The SMACC Clinician Educators Dragon's Den is being held on Monday 25 March 2019 in Sydney (0820-1200h). There are still spots available and you can sign up even if you are not attending the main SMACC Conference!
Is there a topic in critical care education that you'd love to talk about with other enthusiasts and experts? What are the common challenges around education program delivery you want to work on? At the SMACC Clinician Educators Unconference, participants will co-create the event by submitting the topics they want to discuss and then choosing the sessions they want to participate in. If the topic is related to critical care education, it is fair game! Each session will have a facilitator to keep discussion growing and help share the learnings from each participant-driven session.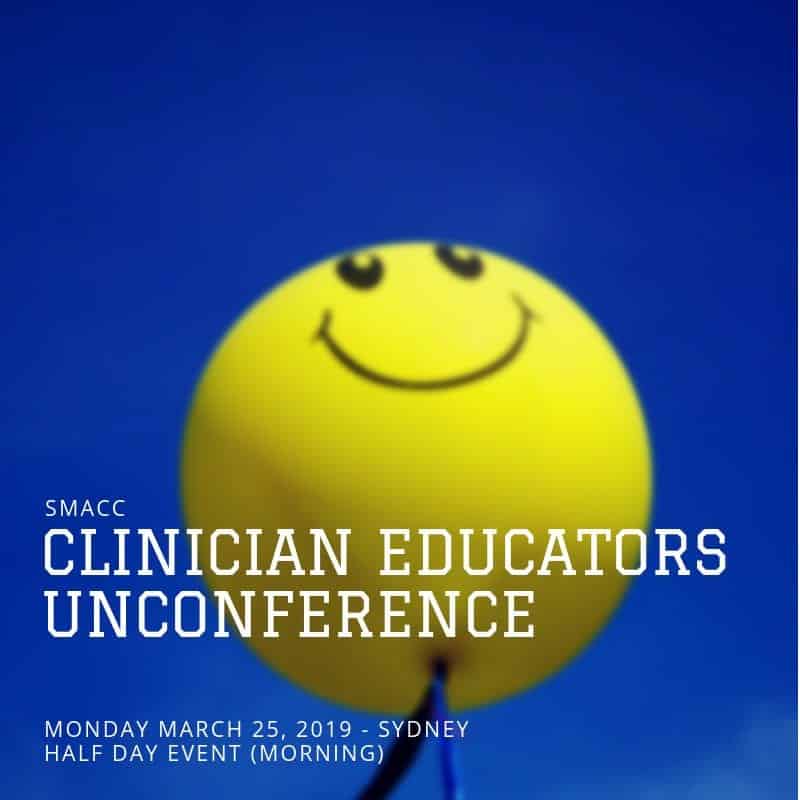 Register for the Clinician Educators Dragon's Den by going to the SMACC Pre-conference Workshops webpage and clicking on the red button (cost is AUD$100 for consultants, AUD$50 for trainees/ non-physicians).