Kristine Elisabeth Heuch Bonnevie (1872 – 1948) was a Norwegian geneticist and zoologist.
She was the first woman to be appointed professor in Norway, and published significant works in the fields of human and animal genetics. Outside the laboratory, she was honoured for her humanitarian work during both World Wars.
Bonnevie was responsible for setting up homes to accommodate female students at the University of Oslo and, during World War I, organised food and shelter for students from other parts of the country, even renting land where they could grow potatoes.
In 1920, she was one of the founders, and first President, of the Norwegian Association of University Women.
Bonnevie is eponymously associated with Bonnevie-Ulrich syndrome (1932-36), however, this is now most commonly referred to as Turner (female) and Noonan (male) syndrome.
---
Biography
She had a special position among the students, she was a student's mother as no one else. Her exceptional ability to socialize with young people, her kindness and good humor made her to everybody's ante Kristine, but without restriction of her authority.

Tove Mohr, Aftenposten 1948
---
Medical Eponyms
Bonnevie-Ullrich syndrome (1932, 1934, 1936)
Congenital syndrome consisting of short stature, syndactyly, webbing of the neck (pterygium colli), peripheral lymphoedema of the hands and feet, hypoplasia of bones and muscles, laxity of the skin, dystrophic nails, and motor disturbances of the cranial nerves. Aetiology unknown. Inheritance either X-linked or autosomal dominant.
Bonnevie studied the developmental defects in mice in particular the myelencephalic bleb mouse of Bagg and Little for her studies of abnormal embryogenesis. Lymphoedema of the neck was a major manifestation in these mice. Otto Ullrich (1894 – 1957) extrapolated the data and findings in mice prepared by Bonnevie to human genetic defects in 1936 [Status Bonnevie-Ullrich].
In what proved to be a trail-blazing discovery in the field of mammalian phenogenetics, Kristine Bonnevie (1932, 1934) was enabled by a discerning combination of genetic experiments and embryological analysis to reach a flawless clarification of the formative events underlying various multiple anomalies in an abnormal strain of the house mouse. The mutation analyzed by her was one recovered by Bagg and Little (1924) from a race of inbred, x-rayed mice. It proved to be a monogenic recessive abnormality manifesting itself in the form of very diverse malformations of the head and extremities.

This astonishing revelation of the formative processes responsible for multiple anomalies in Bagg-Little (my) mice was utilized by me in 1936 for the elucidation of very similar complexes of deformities in man.

Ullrich 1949
Later the term "Bonnevie-Ullrich" was applied to any form of nuchal webbing which followed localised lymphoedema. This designation included females with gonadal dysgenesis (X0) and males with stunted stature, neck webbing and structural cardiac defects (Noonan syndrome).
1965 Ferguson-Smith defined gonadal dysgenesis in terms of karyotype-phenotype correlations. The eponym "Bonnevie-Ullrich" was applied to the "male Turner" syndrome.
1968 – Noonan further defined the "male Turner" syndrome and her name then replaced the eponym of Bonnevie-Ullrich.
Currently, the term Turner syndrome is applied to females with gonadal dysgenesis and an XO chromosomal constitution; Noonan syndrome for males with stunted stature, variable neck webbing, structural cardiac defects and normal chromosomes; and the Bonnevie-Ullrich eponym has largely fallen into disuse.
---
Major Publications
---
Controversies
Under sin levetid å gjennomføre den naturlige etikks mål, å leve opp til det beste i sin egen natur, da vil deres liv utvilsomt ha satt spor som lever videre etter dem, både blant deres medmennesker og i den slekt de tilhørerBonnevie 1939
The individual has done its deed, and life is at an end. But if they have succeeded during their lifetime in arriving at some of the goals of the ethics of Nature, to live according to the best in their characters, then their lives will, without doubt, leave some marks behind among their fellows and relatives
Bonnevie 1939
---
Personal communication: With great thanks to Tove Lill Bjaarstad of Oslo, Norway for the detailed additional information.
---
References
Biography
Eponymous terms
---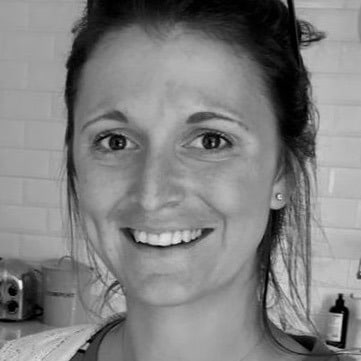 Graduated from Cardiff Medical School in 2017 with MBBCh and BSc in Psychology and Medicine. Currently working as a doctor in the emergency department at Sir Charles Gairdner Hospital in Perth, Australia.
BA MA (Oxon) MBChB (Edin) FACEM FFSEM. Associate Professor Curtin Medical School, Curtin University. Emergency physician, Sir Charles Gairdner Hospital.  Passion for rugby; medical history; medical education; and asynchronous learning #FOAMed evangelist. Co-founder and CTO of Life in the Fast lane | Eponyms | Books | Twitter |