Learning and Culture in Healthcare
From #SMACC2019 Vic Brazil, Eve Purdy, Jenny Rudolph, Chris Hicks, Simon Carley & Jenny Vaughan discuss learning and culture in healthcare.
Simulation is a great learning tool but how do we organise simulation activities when we are resource and time poor?
How do we translate learnings from Sim into the real world, when the stakes and stress levels are high?
How do we encourage junior staff to be honest with their feedback?
How do we set a culture that promotes an open learning environment? The fastest way to discourage feedback is to ask people to be honest but do nothing about it.
Tune in to a discussion on learning and culture in healthcare from our stellar panel.
---
The podcast
---
Victoria Brazil (@SocraticEM)is an emergency physician and medical educator from the Gold Coast, and at Bond University medical program. Victoria's main interests are in connecting education with patient care – through healthcare simulation, technology enabled learning, faculty development activities, and seeing a few patients in ED. Victoria is an enthusiast in the social media and #FOAMed world (@SocraticEM), and she is co-producer of Simulcast (Simulationpodcast.com)
Simon Carley (@EMManchester) is Professor of Emergency Medicine from Manchester, England working in both adult and paediatric trauma centres. In MedEd I have manhy hats. I'm editor in chief on the St Emlyn's blog and podcast, co-founder of BestBets, St.Emlyns and the MSc in emergency medicine at Manchester Metropolitan University and am an Associate Editor for the Emergency Medicine Journal. My research interests include diagnostics, MedEd, Major incidents & Evidence based Emergency Medicine. Talk to me about anything above, or cycling, or travel, or food or my family. After SMACC I'm travelling round Vietnam and Cambodia with Fiona (Prof. and Ophthalmologist in Manchester) and my two teenage girls.
Jenny Rudolph (@GetCuriousNow) is a life-long athlete who brings the joy of practice to mastery learning in healthcare education, especially feedback, debriefing, and speaking up.She researches, teaches, and writes about using "good judgment" in difficult conversations. She serves as the Executive Director of the Center Medical Simulation which is dedicated to improving quality and safety in healthcare through experiential education.
Eve Purdy (@purdy_eve) is an emergency physician and anthropologist from Canada. She is currently far away from home working on the Gold Coast doing part time clinical emergency medicine and part time applied anthropology, sorting out how teams can do work better, together. She's been involved with SMACC since she was a medical student and finds that the relationships formed and values of this community have shaped her career.
Jenny Vaughan (@DrJennyVaughan) Consultant Neurologist and Medical Law Campaigner Dr Jenny Vaughan (@DrJennyVaughan) has been Consultant Neurologist for 15 years (NW London Hospitals NHS Trust and Imperial College Healthcare NHS trust, London). She was the medical lead for the successful over-turning of the conviction of Surgeon Mr David Sellu for gross negligence manslaughter in 2013. The medico-legal appeal team subsequently won the prestigious 'crime team of the year award' at The Modern Law Awards (2018).Her work in bringing those in the field together was published and recently cited editorially in the BMJ.She has become a leading voice of the UK medical profession on this subject. She has vocalised the concerns of the whole profession with respect to medical manslaughter in mainstream media.
Chris Hicks (@HumanFact0rz) is an emergency physician and trauma team leader at St. Michael's Hospital in Toronto, and Assistant Professor in the Department of Medicine at the University of Toronto. He is a clinician educator and education research scientist at the Li Ka Shing Knowledge institute, and appointee to the International Centre for Surgical Safety, with a program of research that focuses on simulation-based psychological skills training, human factors and clinical logistics. To that end, he has studied all sorts of peculiar stuff, from mental practice to stress inoculation training, in an effort to help make teams safer and more effective
---
Further reading
---
The Coda Community
Coda is a community tackling the most urgent healthcare challenges, that need action, now. Join the Coda community or online at Facebook, Twitter, Instagram, or Linkedin
CODA22: Melbourne from 3-6 April 2022, will be an unparalleled healthcare event guaranteed to inspire your practice
More SMACC…
---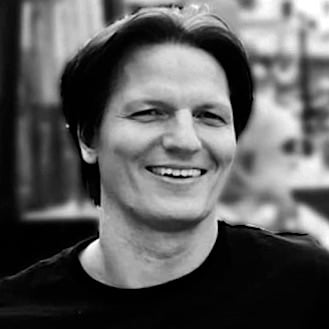 Oliver Flower, staff specialist in Intensive Care Medicine at Royal North Shore Hospital, Sydney | NeuroResus |