Mathilda Mary Nelson (1926 – 2012) was a Peru born, Scottish raised, South African naturalised Human geneticist.
Mathilda "Molly" Nelson was a former senior member of the Division of Human Genetics, Medical School, University of Cape Town.
Following a childhood in Scotland, Molly became a social worker before obtaining her medical qualification. She trained in Paediatrics and in the late 1960s joined the Medical Genetic group at the Western General hospital, under Prof Alan Emery. In 1972 Molly Nelson was recruited for the newly established Department of Human Genetics at UCT as head of the Cytogenetics laboratory.
Molly was an Associate Professor of human genetics, had a regular Genetic clinic at the Red Cross Children's Hospital, and participated in the pregnancy counselling clinic at Groote Schuur Hospital. She was a founder member of the Southern African Society for Human Genetics (SASHG)
Eponymously remembered for her description of Emery-Nelson syndrome in 1970
---
Biography
Born 1926 in Lima, Peru
Travelled extensively as a child with her mother Elizabeth R. Nelson accompanying her father George P. Nelson as accountant with the Pacific Steam Navigation Company. [Ship record 1930; 1933; 1934]
Medical school at the University of Edinburgh
1970 – Research Fellow, Department of Child Life and Health, Western General Hospital, Scotland
1972 – University Department of Human Genetics, Western General Hospital, Scotland
1973 – Senior Lecturer, Department of Human Genetics, University of Cape Town
Departments of Paediatrics and Child Health and Human Genetics, University of Cape Town
2000 – Department of Human Genetics and Developmental Biology, University of Pretoria, Pretoria
Died November 30, 2012 in Cape Town
Biography
by Prof Peter Beighton, UCT Faculty of Health Sciences. September 2020
Mathilda Mary Nelson (widely known as "Molly") was born in the late 1920s, but the actual date is not known. Her father was an accountant and possibly a missionary. The first solid information concerning Molly dates to 1950 or thereabouts when an amateur film depicts her on the promenade in Lima, Peru and subsequently on a ship in Panama Canal, heading for the UK. She was about 12 years of age and it is likely that she spent her early childhood in Peru, as she had retained her ability to read the literature in Spanish.
There is an unconfirmed possibility that she had links with the Town of Yellowknife in the Arctic region of Canada and it is possible that a relative or one of her parents was a medical missionary in that region. Whether or not Molly ever lived there in her early years, is uncertain.
Molly had her secondary schooling in Edinburgh, Scotland. She subsequently received her medical education in that city, where she became a Social Worker. She then studied Medicine at the University of Edinburgh and after qualifying, specialised in Paediatrics at Western General Hospital where she obtained a higher degree. Molly had an interest in Cell Biology and Cytogenetics, in the context of the new science of pregnancy surveillance by amniocentesis while briefly employed in the Department of Human Genetics (D of HD) under the headship of the eminent Professor Alan Emery. In this period, she was his co-author in a case report of a familial condition which became known as the Emery-Nelson syndrome and resulted in Molly's eponymous immortality.
The D of HG at the Medical School, Cape Town, South Africa, was established in 1972 and at Prof Emery's suggestion, Molly was duly appointed as a Senior Lecturer in this new endeavour. At this time, she made a major contribution by her involvement in the introduction of diagnostic amniocentesis to South Africa. She subsequently served for the next 28 years as Deputy Director of this expanding department, with an overall responsibility for the Cytogenetic and other laboratories. In the years prior to her retirement in the year 1999 she received full Professorial status.
At the personal level, Molly was a strong-minded lady with a pronounced Scottish accent. She had a strong sense of duty towards her patients and was well-liked and respected by the families with whom she had contact. She was competent in all aspects of her work including lecturing to the Medical Students, overseeing the activities in the laboratories and undertaking administrative duties in her capacity of Deputy Head of the D of HG. Molly lived a quiet personal life and had a deep interest in bird watching. In retirement she shared a flat in Cape Town with another aging lady and gradually lost touch with her former colleagues.
Molly died in Cape Town in 2012 or thereabouts.
Prof Peter Beighton, September 2020
---
Medical Eponyms
Emery-Nelson syndrome (1970)
A rare congenital limb malformation syndrome with characteristics of facial dysmorphism (high forehead, depressed nasal bridge, long philtrum, flat malar region, high arched palate), short stature and deformities of the hands and feet (small hands/feet, flexion contractures of the first three metacarpophalangeal joints, extension contractures of the thumbs at the interphalangeal joints, clawed toes, mild pes cavus).
Nelson and Alan Eglin Heathcote Emery (1928 – ) reported a mother and daughter with the same disorder. The mother's condition was known by history only. Nonprogressive deformities of the hands were first noted in childhood. The face was flat. Both were about 5 feet tall. The daughter was mentally retarded but the mother was considered unusually intelligent. The daughter was 'floppy' as a neonate. The first three metacarpophalangeal joints had flexion contractures and the thumbs showed contractures in extension at the interphalangeal joints. All the toes were clawed.
There have been no further descriptions in the literature since 1970
---
Major Publications
Emery AE, Nelson MM. A familial syndrome of short stature, deformities of the hands and feet, and an unusual facies. J Med Genet. 1970;7(4):379-382.
Nelson MM, Forfar JO. Associations between drugs administered during pregnancy and congenital abnormalities of the fetus. Br Med J. 1971;1(5748):523-527
Nelson MM. Fluorescent bodies in amniotic fluid cells. Clin Genet. 1973;4(3):252-255
Mayo O, Nelson MM, Townsend HR. Three more 'Happy Puppets'. Dev Med Child Neurol. 1973;15(1):63-74.
Forfar JO, Nelson MM. Epidemiology of drugs taken by pregnant women: drugs that may affect the fetus adversely. Clin Pharmacol Ther. 1973;14(4):632-642.
Beighton PH, Nelson MM. Medical genetics in clinical practice. S Afr Med J. 1974;48(41):1759-1762.
Zieff S, Nelson MM. Six years' experience in a children's hospital genetic clinic. S Afr Med J. 1978;54(16):639-642.
Hill JC, Nelson MM. Stickler's syndrome. A report of a family. S Afr Med J. 1989;75(5):238-241.
Molteno CD, Roux A, Nelson MM, Arens LJ. Causes of mental handicap in Cape Town. S Afr Med J. 1990;77(2):98-101.
Christianson AL, Venter PA, Modiba JH, Nelson MM. Development of a Primary Health Care Clinical Genetic Service in Rural South Africa – The Northern Province Experience, 1990–1996. Community Genet 2000; 3: 77–84
---
Personal communication
With sincere thanks to Emeritus Prof Peter Beighton, Marja Wren-Sargent and the UCT Library for their assistance in gathering the information required to complete this biography.
---
References
---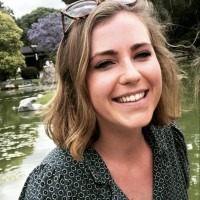 Graduated from Southampton Medical School in 2017 with BMBS. Working in Sir Charles Gairdner Hospital Emergency Department in Perth, Australia.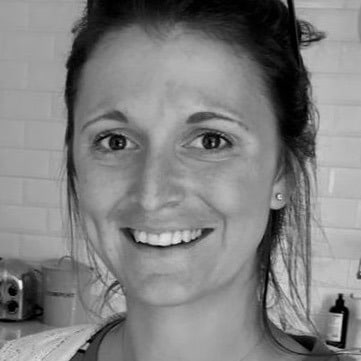 Graduated from Cardiff Medical School in 2017 with MBBCh and BSc in Psychology and Medicine. Currently working as a doctor in the emergency department at Sir Charles Gairdner Hospital in Perth, Australia.