Maude Elizabeth Seymour Abbott (1869 – 1940) was a Canadian physician, cardiologist and pathologist.
As one of Canada's earliest female medical graduates, she was a tireless voice in the struggle to admit women to McGill's medical school.
She has over one hundred journal publications and a series of books; Abbott's chapter on congenital cardiac disease, in William Osler's Modern Medicine (published 1907) established her as a world authority on the subject.
---
Biography
1869 – Born Elizabeth Maude Seymour Babin on 18 March, in Saint-André-d'Argenteuil, Quebéc, Canada. Maude's father, Jeremie Babin, left to work in the United States shortly after her birth. Her mother, Elizabeth Bayley Abbott, died of tuberculosis in October 1869. Frances Mary Abbott (maternal grandmother), was left to raise Maude and her older sister, and their last name was changed to Abbott.
1890 – BA, Arts Faculty at Montreal McGill University (first woman to do so), won the Lord Stanley Gold Medal, graduated as class valedictorian.
1894 – MD from Bishop's College. The only woman in her class, she won the Chancellor's Prize, and Senior Anatomy Prize.
1898 – Appointed assistant curator (and then curator 1902-1927) of the university's medical museum.
1906 – With Sir William Osler, co-founded the International Association of Medical Museums.
1907 – Inclusion of a chapter she wrote on her research in congenital cardiac abnormalities Sir William Osler's 'Systems of Modern Medicine'.
1908-1936 – Editor of the Bulletin of Pathology
1910 – Awarded an honorary medical degree from McGill and made a Lecturer in Pathology.
1914-1918 – Volunteered as editor of the 'Canadian Medical Association Journal' (whilst the editors served in World War I).
1923 – 1925 – Appointed Chief of Pathology at a woman's medical college in Pennsylvania.
1924 – Founder of the Federation of Medical Women of Canada.
1925 – Appointed as assistant professor at McGill.
1936 – 'Atlas of congenital cardiac disease' published.
1940 – Died 2 September aged 71 in Montréal, Quebéc, Canada following a cerebral haemorrhage.
1994 – Posthumously inducted into the Canadian Medical Hall of Fame.
2000 – Canada Post paid tribute by issuing a stamp of The Millennium Collection.
---
Medical Eponyms
Rokitansky-Maude Abbott syndrome (1924): Rare congenital heart disease characterized by persistence of the interatrial ostium primum associated with a cleft of the internal valve of the mitral orifice, thus separated into two half-valves, anterior and posterior, each inserted on a special pillar.
In 1875, Rokitansky's last publication was the monograph Die Defecte der Scheidewände des Herzens [The Defects of the Heart Septum]. He recorded his observations of 24 patients with VSD; 20 with ASD; description of the evolution of chicken embryos; and of the origin of heart malformations.
In 1924, Abbott published on "Persistent ostium primum with cleavage of anterior mitral segment and deformity of tricuspid septal cusp. No cyanosis."
The auricular septum presents a valvular patency of the foramen ovale and ends below in a crescentic free border which forms the upper boundary of a defect 3 by 2 cm. large, the lower border of which is formed by the overlapping upper halves of the completely divided anterior mitral segment. From an infant which presented a peculiar murmur over the precordium and was the subject of mongolian idiocy. Death at 10 months from bronchopneumonia.

[Abbott 1924; 10: 111] [Abbott 1936; Plate XIV: Fig 8]
Abbott further commented that:
Cleavage of the anterior of the mitral valve was described by Rokitansky as a practically constant feature in all cases of persistent ostium primum, and it has been present in all the cases that have come under our observation

Abbott 1924; 10: 116
---
Major Publications
---
References
---
eponym
the person behind the name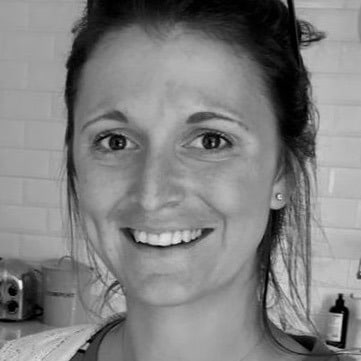 Graduated from Cardiff Medical School in 2017 with MBBCh and BSc in Psychology and Medicine. Currently working as a doctor in the emergency department at Sir Charles Gairdner Hospital in Perth, Australia.
Associate Professor Curtin Medical School, Curtin University. Emergency physician MA (Oxon) MBChB (Edin) FACEM FFSEM Sir Charles Gairdner Hospital.  Passion for rugby; medical history; medical education; and asynchronous learning #FOAMed evangelist. Co-founder and CTO of Life in the Fast lane | Eponyms | Books | Twitter |