Mette Warburg (1926 – 2015) was a Danish ophthalmologist.
Initially entering pathology, Warburg turned to ophthalmology on account of the lack of career prospects in pathology in Denmark.
Warburg developed a special interest in ophthalmology of the mentally retarded, both for the provision of visual aid services and in research, particularly the delineation of new genetic syndromes involving the eye in multiple handicapped children. She is eponymously known for Walker-Warburg syndrome, first published in 1971.
---
Biography
1926 – Born January 23 in Copenhagen
1952 – Graduated medicine, University of Copenhagen
1963 – Associate professor of ophthalmology at Aarhus university
1967 – Defended her dissertation on Norrie's disease – hereditary blindness, combined with hardness of hearing and ability weakness, described by Dane Gordon Norrie (1855-1941)
1971 – Care Center Lillemosegård, Buddinge
1974 – Chief physician at the children's hospital in Vangede
1980 – Tagea Brandt Scholarship
Centre for Handicapped Children, Division of Paediatric Ophthalmology and Handicaps, Gentofte, Denmark
2015 – Died March 11
---
Medical Eponyms
Walker-Warburg syndrome (1971)
Congenital muscular dystrophy-dystroglycanopathy with brain and eye anomalies (type A), includes both the more severe Walker-Warburg syndrome (WWS) and the slightly less severe muscle-eye-brain disease (MEB). It is a genetically heterogeneous autosomal recessive disorder with characteristic brain and eye malformations, profound mental retardation, congenital muscular dystrophy, and early death. [OMIM #236670]
1942 – Arthur Earl Walker (1907-1995) first reported a syndrome of lissencephaly (Greek, 'smooth brain'), hydrocephalus, microphthalmia, and retinal dysplasia.
A number of features, each a rarity, made this case unique. The absence of fissuration of the cerebral cortex, the agenesis of the corpus callosum, the lack of ocular development, the incomplete formation of the cerebellum and the maldevelopment of the subarachnoid space are unusual occurrences.

A. Earl Walker, 1942
1971 – Warburg described the heterogeneity of microphthalmia. In 1976, Warburg et al reviewed reports of 15 cases with an association between hydrocephalus and congenital retinal detachment. In 1978 Warburg observed this association in the son of first-cousin parents and proposed autosomal recessive inheritance
1989 – Dobyns et al described the diagnostic criteria for Walker-Warburg syndrome as the HARD +/- E syndrome, for (H) hydrocephalus, (A) agyria , (RD) retinal dysplasia, with or without (+/-E) encephalocele.
---
Major Publications
---
References
Biography
Eponymous terms
---
eponym
the person behind the name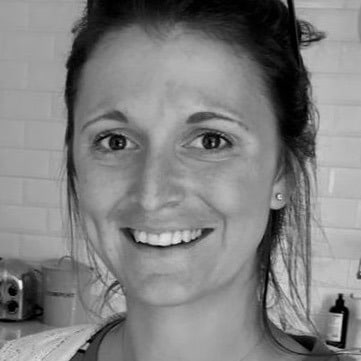 Graduated from Cardiff Medical School in 2017 with MBBCh and BSc in Psychology and Medicine. Currently working as a doctor in the emergency department at Sir Charles Gairdner Hospital in Perth, Australia.
Associate Professor Curtin Medical School, Curtin University. Emergency physician MA (Oxon) MBChB (Edin) FACEM FFSEM Sir Charles Gairdner Hospital.  Passion for rugby; medical history; medical education; and asynchronous learning #FOAMed evangelist. Co-founder and CTO of Life in the Fast lane | Eponyms | Books | Twitter |