OVERVIEW
Viral zoonotic infection
Incubation period 6-13 days
Causes rash similar to smallpox
Person-to-person transmission and mortality is significantly lower than smallpox
TRANSMISSION
Human-to-human

Bodily fluids
Cutaneous lesions
Respiratory droplets — requires prolonged face-to-face contact

Animal-to-human (zoonotic)

Bodily fluids
Cutaneous lesions
CLINICAL FEATURES
The majority of infections are asymptomatic.
Symptomatic infection can be divided into two phases:
1. Invasion period
Fever
Myalgia
Headache
Lymphadenopathy (distinguishing feature from smallpox) — submandibular, cervical, inguinal
2. Skin eruption period (1-3 days after fever) causes a characteristic rash
Initially maculopapular
Transiently starts on trunk and spreads peripherally to face, palms, and soles of feet
Progresses over 2-4 weeks to vesicles, pustules, followed by scabbing and desquamation
Localised rash on hand(s) can occur following direct contact with infected animal or human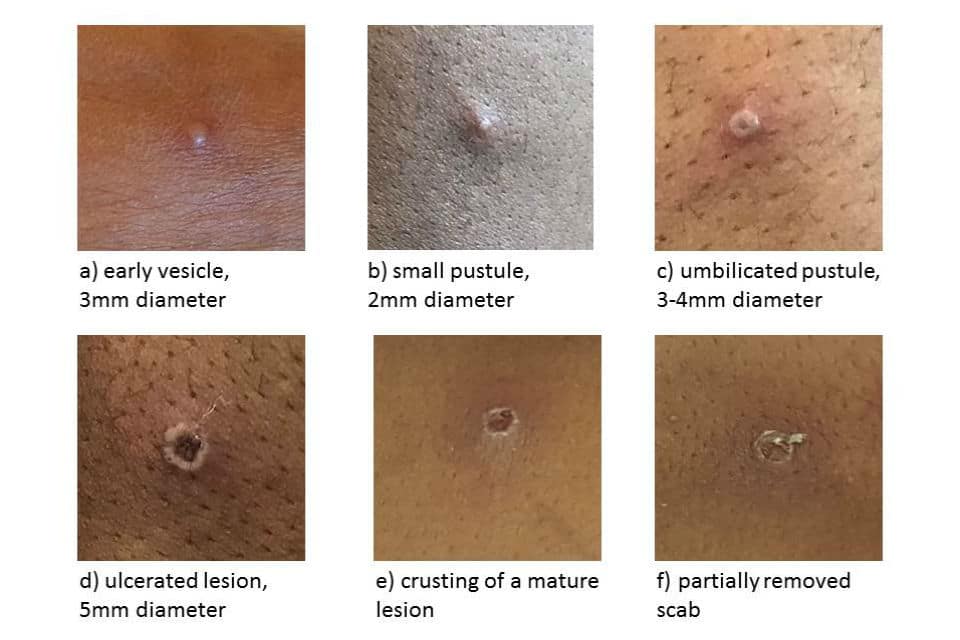 INVESTIGATIONS
DIFFERENTIAL DIAGNOSIS
Varicella (chickenpox)

Vesicular lesions in varicella are often in different stages of development and healing
This differs from monkeypox, where lesions are generally all at the same stage
Smallpox

Lymphadenopathy is a key distinguishing feature of monkeypox
MANAGEMENT
Management is generally supportive. Most symptomatic patients have mild self-limiting disease.
More severe cases or immunocompromised patients may require specific antiviral treatment:
Cidofovir — no clinical data for efficacy in humans, can cause nephrotoxicity
Tecovirimat
Brincidofovir (analogue of cidofovir)
COMPLICATIONS
Secondary skin infection
Bronchopneumonia
Sepsis
Encephalitis
Corneal infection with ensuing visual loss
Mortality has historically ranged from 0-10%. Only three previous outbreaks have occurred:
Central Africa 1996-1998, mortality ~10%
USA 2003, mortality 0%
Nigeria 2017-present (~200 confirmed cases), mortality 3%
---
References
Tweetorials
Guidelines
Publications
---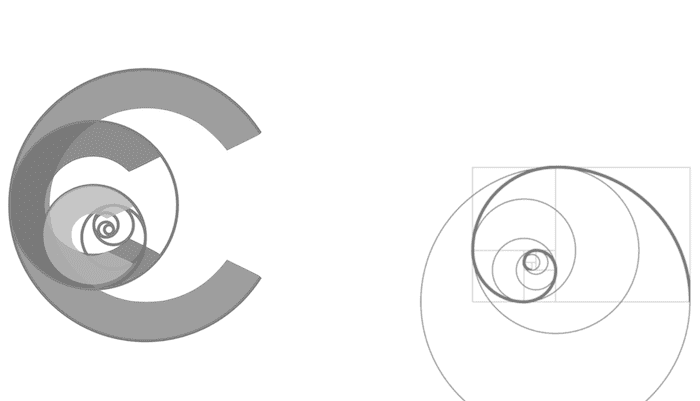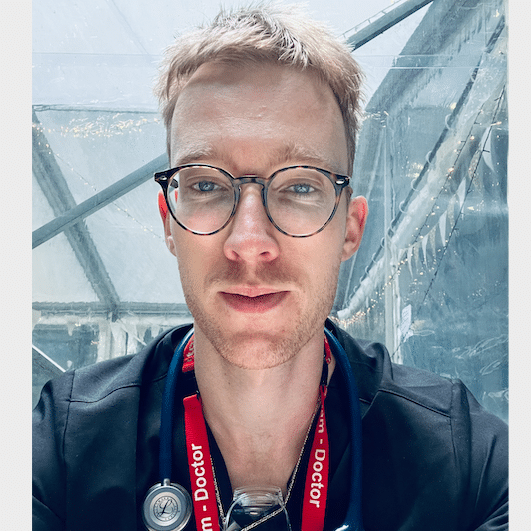 MBBS (UWA) CCPU (RCE, Biliary, DVT, E-FAST, AAA) Adult/Paediatric Emergency Medicine Advanced Trainee in Melbourne, Australia. Special interests in diagnostic and procedural ultrasound, medical education, and ECG interpretation. Editor-in-chief of the LITFL ECG Library. Twitter: @rob_buttner
BA MA (Oxon) MBChB (Edin) FACEM FFSEM. Associate Professor Curtin Medical School, Curtin University. Emergency physician, Sir Charles Gairdner Hospital.  Passion for rugby; medical history; medical education; and asynchronous learning #FOAMed evangelist. Co-founder and CTO of Life in the Fast lane | Eponyms | Books | Twitter |