Myrtelle May Canavan (1879 – 1953) was an American neuropathologist.
Dr. Canavan is credited with being one of the earliest American female neuropathologists. She was the first woman to be named Curator of the Harvard Medical School's Warren Anatomical Museum where she acquired more than 1,500 new specimens for research and teaching. While serving as Curator, Dr. Canavan improved record keeping and deaccessioned and discarded specimens that were either spoiled or in disrepair.
While serving as Curator, Dr. Canavan held several other posts including: Associate Professor of Neuropathology at the Boston University School of Medicine, Assistant Pathologist at the Massachusetts Department of Mental Diseases, and Instructor of Neuropathology at the University of Vermont.
Famously assisted Henry H. Donaldson in the dissection and analysis on the brains of Osler, Hall and Morse in 1928; the precedent having been set when she dissected and studied the brain of late husband and his parents in 1925
Eponymously remembered for describing Canavan disease in 1931, a progressive, degenerative disorder of the central nervous system characterised by spongy changes in the white matter.
---
Biography
Born Myrtelle May Moore on 24 June 1879 in St. Johns, Michigan
1905 – MD, Woman's Medical College of Pennsylvania. Laboratory assistant at the Danvers State Hospital, Massachusetts. Married Dr. James Francis Canavan
1907 – Assistant bacteriologist at Danvers State Hospital. Influenced towards neuropathology by Prof Elmer Ernest Southard (1876-1920), Bullard Professor of Neuropathology. Together, they published a number of articles on clinicopathological correlations in neurological diseases. She had a strong interest in bacteriology; the first of her seventy-nine published articles was concerned with bacillary dysentery. The first article she co authored with Southard concerned bacterial invasions of blood and cerebrospinal fluid.
1910 – Resident pathologist at the Boston State Hospital
1914 – Pathologist to the Massachusetts Commission on Mental Disease investigating the neuropathological basis of mental illnesses; instructor of neuropathology at the University of Vermont
1920 – Acting director of the laboratories of the Boston Psychopathic Hospital following the death of Southard.
1924 – Associate professor of neuropathology at Boston University and curator of the Warren Anatomical Museum at Harvard Medical School
1925 – Canavan had the unique opportunity of studying the brain of her mentor, Dr. Elmer Southard along with the brains of his parents, Martin Southard and Olive Wentworth Knowles and produced a book of her findings…Elmer Ernest Southard and his parents; a brain study
1931 – Published a paper she had co-written with a colleague that described the condition now known as "Canavan's Disease." The paper discussed the case of a young child who had died at only sixteen months of age, and whose brain had a soft, spongy section that had turned white. Canavan was the first to diagnose the disease pattern for this degenerative disorder of the central nervous system
1945 – Retired as assistant curator in 1945 without achieving a faculty appointment at Harvard
Specialist certified by the American Board of Pathology; member of the New England Society of Psychiatry, International Association of Medical Museums, and the College of American Pathologists; fellow of the American College of Physicians; secretary-treasurer of the Massachusetts Medico-Legal Society
Died 4 August 1953 of parkinsons disease in Boston, Massachusetts
---
Medical Eponyms
Canavan disease (1931)
Progressive, degenerative disorder of the central nervous system characterised by spongy changes in the white matter. Canavan demonstrated characteristic myelin vacuolation in subcortical white matter and giant mitochondria with dense filamentous granules and extensive myelin destruction. She described a disease of either sex. The Purkinje cells,as wel las cells in the cerebral cortex, were preserved.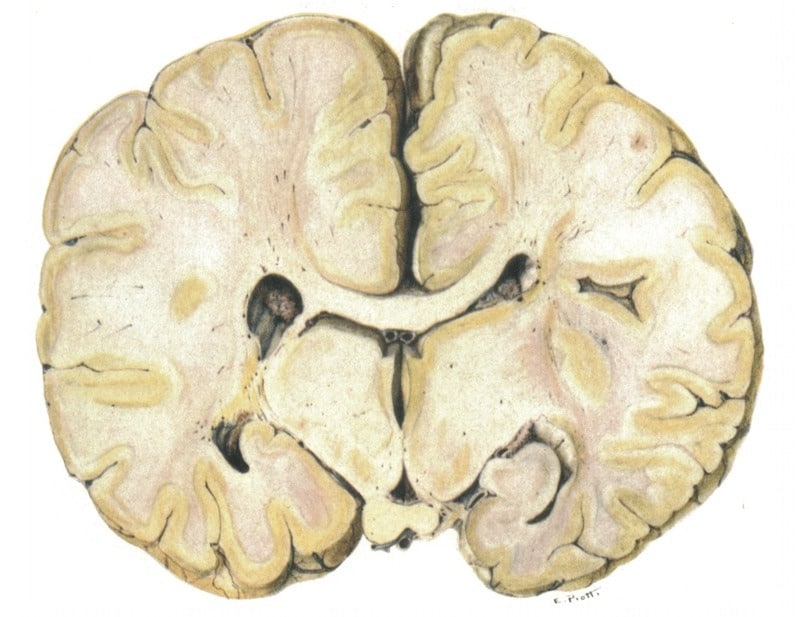 Clinically apparent between the ages of three and nine months with early signs of hypotonia and lack of head control. Other signs include megalencephaly, spasticity, mental and motor retardation, and optic atrophy. Progression leads to parenchymal cerebral degeneration, and ultimatley a decerebrate state with many cases .
Both sexes affected with a predilection for families of Ashkenazi Jewish origin, but occurs in other races. Most common in infants with blonde hair and light complexion. Inherited as an autosomal recessive trait, with a mutation at chromosome 17, which synthesises aspartoacylase. Studies reveal aspartoacylase deficiency causing N-acetylaspartic acid to accumulate and damage cerebral myelin.
---
Major Publications
---
References
---
eponym
the person behind the name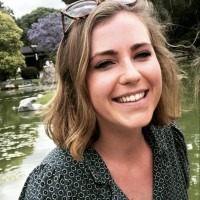 Graduated from Southampton Medical School in 2017 with BMBS. Working in Sir Charles Gairdner Hospital Emergency Department in Perth, Australia.
Associate Professor Curtin Medical School, Curtin University. Emergency physician MA (Oxon) MBChB (Edin) FACEM FFSEM Sir Charles Gairdner Hospital.  Passion for rugby; medical history; medical education; and asynchronous learning #FOAMed evangelist. Co-founder and CTO of Life in the Fast lane | Eponyms | Books | Twitter |