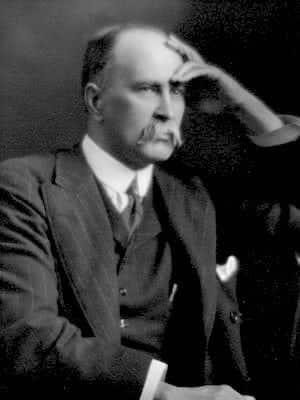 Sir William Osler (1849 – 1919) was a British born, Canadian physician.
One of the four founding physicians of Johns Hopkins Hospital: William Henry Welch, William Stewart Halsted, Howard Kelly and William Osler
Renowned for his educational ethos, pithy, memorable and defining quotations
Biography
Born 12 July 1849 Bond Head, Canada West
1864 – Expelled from grammar school in Dundas, Ontario
1866-1868 Trinity College, Toronto, in preparation for career as a minister.
1868- Toronto School of Medicine.
Honorary Professor of Medicine, Johns Hopkins University, Baltimore
1905-1919 Regius Professor of Medicine, Oxford
Died 29 December 1919 Oxford, England
---
Medical Eponyms
---
Controversies
William Osler had a mischievous alter ego – Egerton Yorick Davis (Penis captivus)
---
Major Publications
---
LITFL Further Reading
---
References
Osler Special edition: Bulletin of the Johns Hopkins Hospital. 1919:XXX(34):183-220
Osler Memorial edition. Canadian Medial Association Journal. 1920;10:1-123

Cushing HW. William Osler, the man. New York, Hoeber. 1920
Christian HA. Sir William Osler (1849-1919). Proceedings of the American Academy of Arts and Sciences, Volume 57.
Burrow GN. The trial and tribulation of Egerton Yorrick Davis. West J Med. 1991 Jul; 155(1): 80–82 [PMC1002929]
Nation EF. Osler's alter ego. Dis Chest 1969; 56:531-537
Tiggert WD. An annotated life of Egerton Yorrick Davis, MD, an intimate of Sir William Osler. Journal of the History of Medicine and Allied Sciences, 1983;38;3:259–297
Jarcho S. Some Hoaxes in the Medical Literature. Bulletin of the History of Medicine. Vol. 33. 1959. p.342-347.
---
**Foot note: Men and Books (1959)


Men and Books was collated as a 67 page tome in 1959. Articles were taken from the Journal of the Canadian Medical Association Journal between 1911-1914
--- eponym
the person behind the name