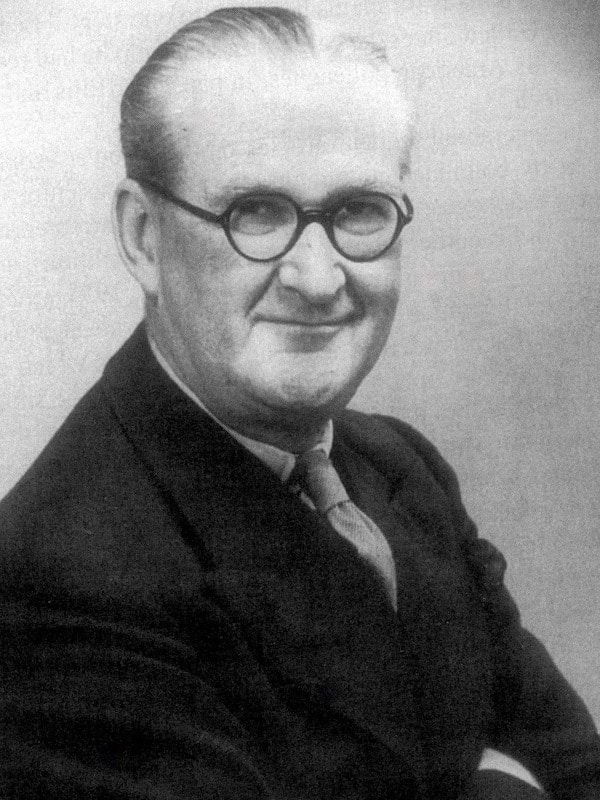 Norman Rupert Barrett (1903-1979) was was an Australian-born British cardiothoracic surgeon.
Barret was considered as a pioneer in thoracic Surgery. He made contributions towards pulmonary tuberculosis, congenital diaphragmatic hernias and oesophageal surgery. He published over 70 papers.
Eponymously remembered for Barrett's Oesophagus – the replacement (metaplasia) of oesophageal mucosa (squamous epithelium) by gastric mucosa (columnar epithelium) by repetitive insults of refluxing gastric contents.
---
Biography
Born on May 16, 1903 in Adelaide, South Australia
1913 – Emigrated to England and educated at The New Beacon school
1917-1922 Eton College
1922-1925 Trinity College, Cambridge (1st class Hons Natural Science Tripos, 1925, MA 1930)
St Thomas' Hospital, University of London (MB 1928, MChir 1931)
1930 – Fellow of the Royal College of Surgeons
1935-1970 Lecturer in Surgery, University of London
1938-1970 Surgeon to King Edward VII Sanatorium, Sussex
1944-1970 Consulting Thoracic Surgeon to the Royal Navy and to the Ministry of Social Security
1946-1971 Editor of Thorax
1962 – President of the Thoracic Surgeons of Great Britain and Ireland
1962-1974 Member of the Council of the Royal College of Surgeons (Vice-President, 1972)
1963 – Visiting Professor of Surgery at the Royal North Shore Hospital, Sydney
1964 – Diagnosed with Parkinson's disease
1969 – Commander of the Most Excellent Order of the British Empire (CBE)
1970 – Retired from clinical practice
Died on January 8, 1979 in London
---
Medical Eponyms
Barrett oesophagus (1948-1970)
The replacement (metaplasia) of oesophageal mucosa (squamous epithelium) by gastric mucosa (columnar epithelium) by repetitive insults of refluxing gastric contents.
In 1950, Barrett published a literature review including research from Sir Morell Mackenzie (1837-1892) and his preliminary definition of acute oesophagitis in 1884
Acute oesophagitis: Acute idiopathic inflammation of the mucous membrane of the oesophagus giving rise to extreme odynphagia, and often to aphagia. The disease is attended with some danger, but generally ends in resolution, and only in extremely ran cases terminates in ulcer, abscess, or gangrene

Mackenzie, Morell 1884
Barrett explained various different underlying pathologies of oesophagitis and pointed out the developing miscommunication between pathologists, clinicians and endoscopists.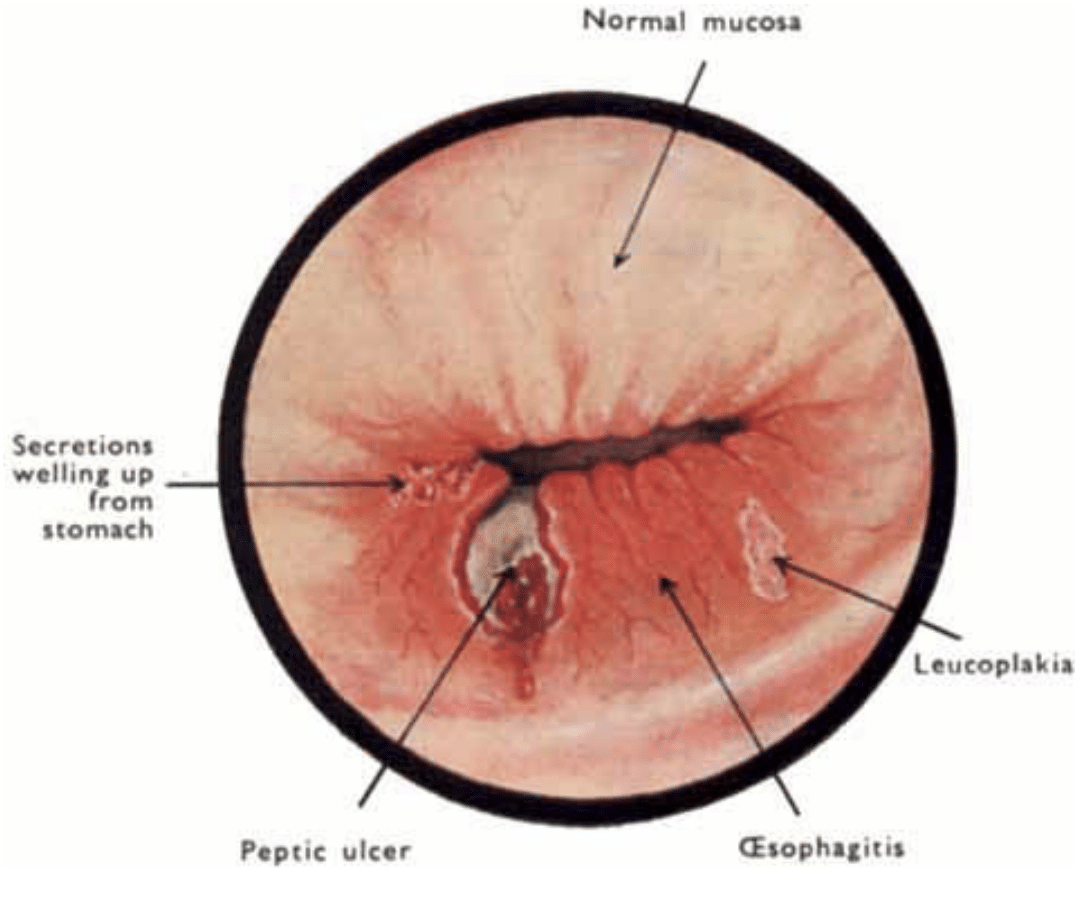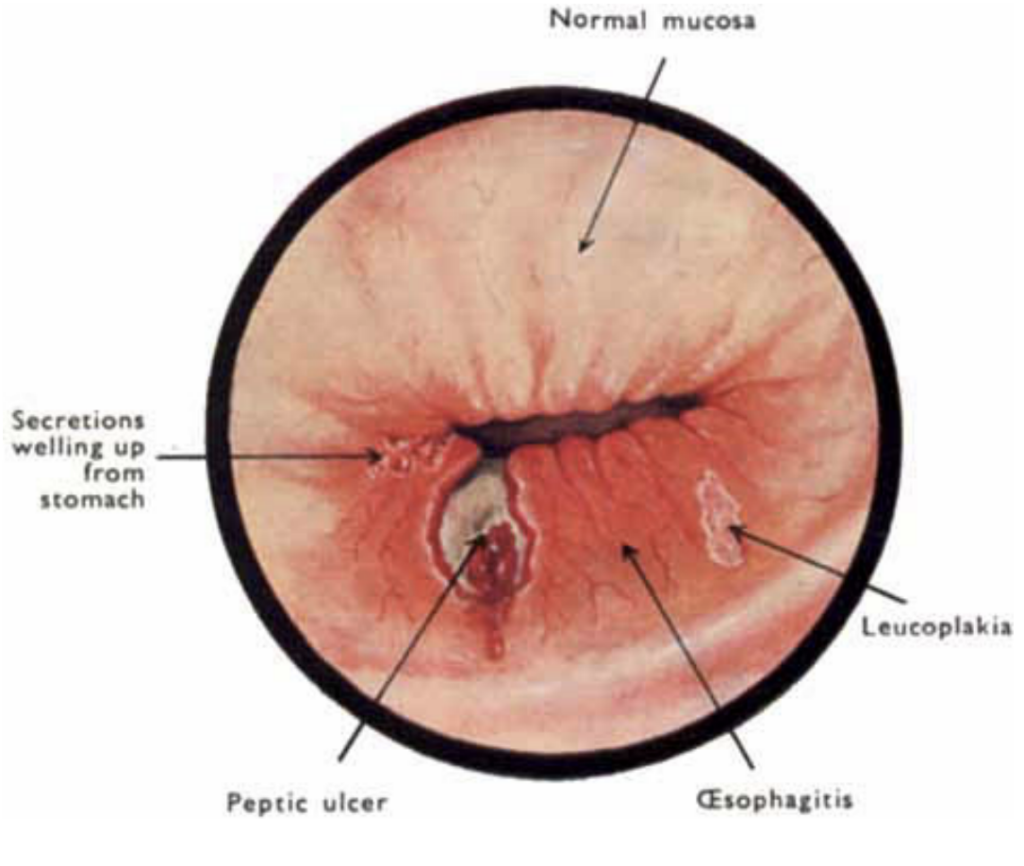 Barrett demonstrated that reflux of gastric contents and at the time believed in the spreading of gastric mucosa from the stomach lead to ulceration, strictures and tumours.  Barrett was able to demonstrate that is was due to extending of gastric mucosa and not from islets of ectopic gastric mucosa. He urged the distinction to develop between gastric and oesophageal pathology.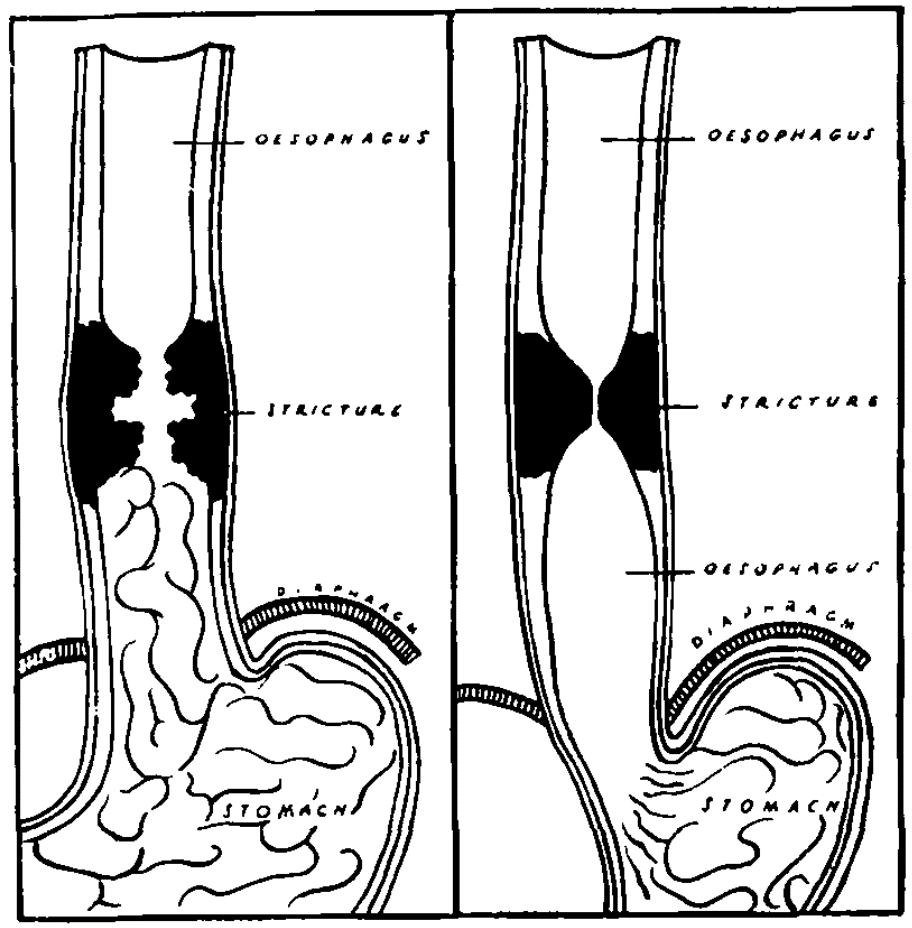 1953 – Philip Allison responded to Barrett's description of a 'peptic ulcer of the oesophagus' and agreed with most of his work. Allison gave the ulcers he described in 1946-1948 the title of Barrett's Ulcer giving Barrett his eponymous term. 
1957 – Barrett dismissed diagnoses of 'short oesophagus', 'congenital short oesophagus' or 'oesophagus lined by gastric epithelium' in his understanding of how the gastric columnar epithelium developed in the oesophagus.
1970 – Bremer, Lynch and Ellis were able to prove that it was not the spreading of gastric mucosa upwards but the metaplasia of squamous epithelium to columnar epithelium.
Today the term Barrets Ulcer can be interchanged for Barret's Oesophagus, Barret's disease and Barret's mucosa.
---
Barrett's Technique (1947)
Enucleation of hydatid cysts without aspiration to avoid spillage and contamination
This paper is based upon 30 patients who suffered from pulmonary hydatid disease and who were seen and treated in England and Wales between 1935 and 1946. These patients harboured 38 hydatid cysts in their lungs.

The pros and cons of conservative treatment are analysed. A technique for the removal of simple univesicular cysts from any part of the lung is described, and the arguments for and against every step in the operation are discussed.

Barrett 1947
---
Major Publications
---
References
Biography
Eponymous terms
---
[cite]
---
Eponym
the person behind the name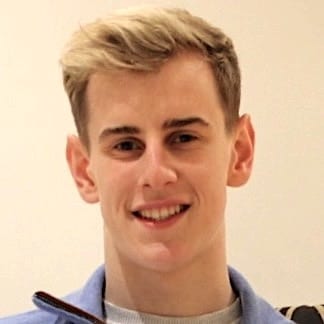 Graduated Medicine in 2020 from Queens University Belfast. Interested in Internal Medicine.
BA MA (Oxon) MBChB (Edin) FACEM FFSEM. Associate Professor Curtin Medical School, Curtin University. Emergency physician, Sir Charles Gairdner Hospital.  Passion for rugby; medical history; medical education; and asynchronous learning #FOAMed evangelist. Co-founder and CTO of Life in the Fast lane | Eponyms | Books | Twitter |